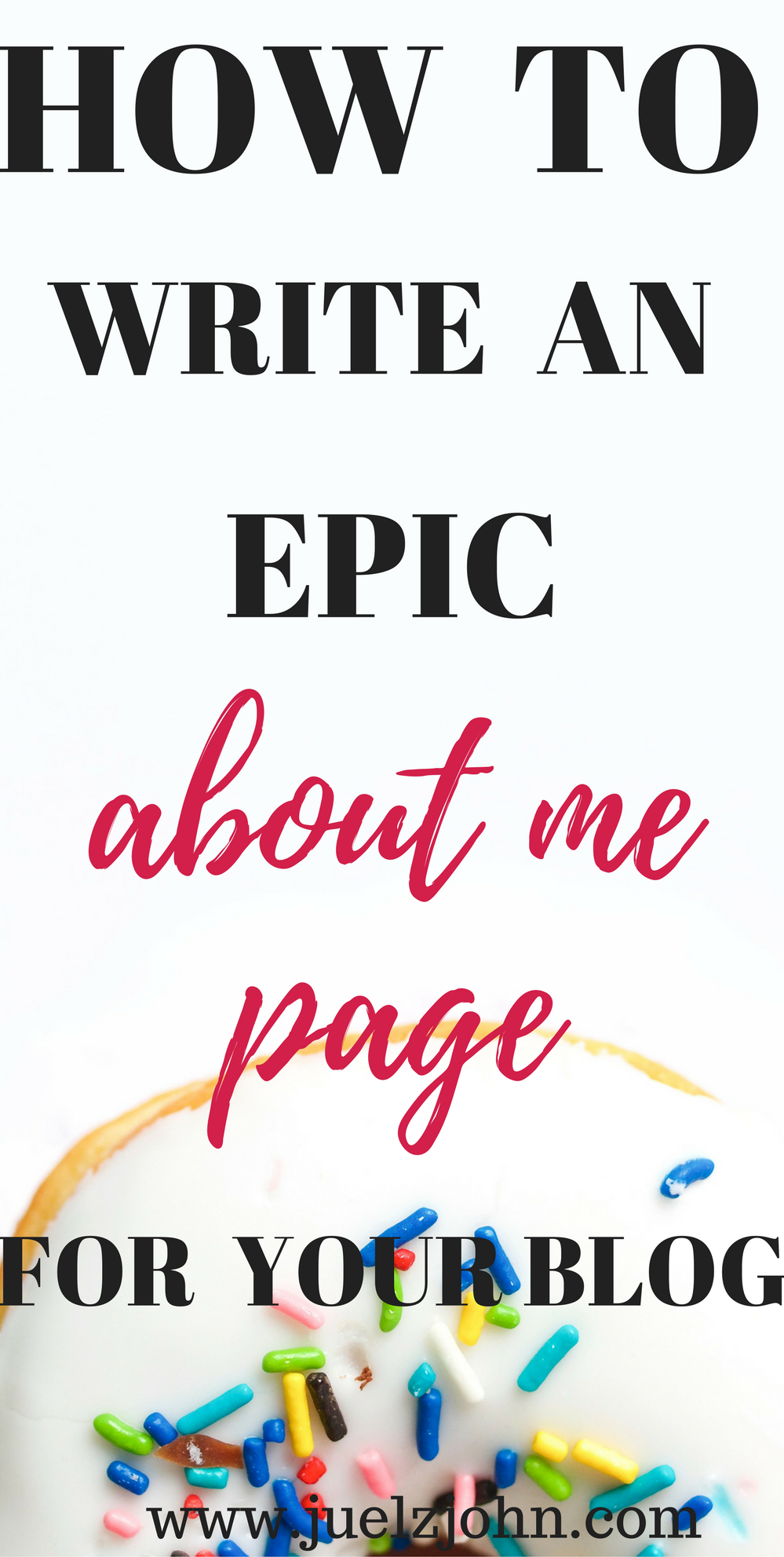 What I do when I discover a new blog, I read the first few post and then I check on the about me page because I always have the urge to know who is behind the blog and I just want to know more about the person and maybe in some way   connect with them.Before we get down on how you should write an epic about me page, some of the questions that your audience should be able to answer when they visit your page are.
1. Who are you?
2. What made you start your blog?
3. How will your blog be of value to them?
4. Are you relatable to them?
5. How can they get in touch with you?
About page is one of the most important and relevant pages in your blog so it should be properly written.
It is also the most viewed page after home page.
Make sure yours is an epic one, a good about page will make your audience fall in
love with you and companies will also get drawn to you.
Since it will be one of the most visited pages on your blog it  should be  appealing.
One of the biggest mistakes that people make when writing the about page is that
they think about themselves while they should be thinking about their readers.
By the time someone is done reading it they should be like, can we be friends?
---
If you haven't started your blog yet  check out my step by step tutorial on how to start a profitable blog.
Step by step guide on how to start a profitable blog.
As a bonus when you start a blog via any bluehost links in the post above I will send you a copy of my ebook The Beginner's whisper guide for free.
When I started I wished all the information in one plan or even someone to walk with me for the first month at least, that's why I want to help you to start your blog with Confidence.
I will show you how to set up your blog professional, write your first post and one that attracts readers,how to drive
traffic to your brand new blog,how to monetize and much more.
Once you have purchased your bluehost hosting email me juelz@juelzjohn.com and I will send the book asap.
---
Why should you spend time crafting an epic about  me page?
1. About page is where you introduce yourself to your audience. It has the power to  
get new and loyal readers. It can also make your audience fall in love with you.
2. It's a way of marketing yourself.
3. An epic about me page will help you to build a good relationship with your readers
and to set you apart from the crowd.
Let's dive into  what an epic about me page is all about and what it should include.
Know your audience
Before you even get started on writing an epic about me page you need to know who your audience is.
Who are you targeting with your blog? Is your audience young moms, single ladies and so on?
Once you have figured out that then you will be able to clearly outline how your blog will be of value to them.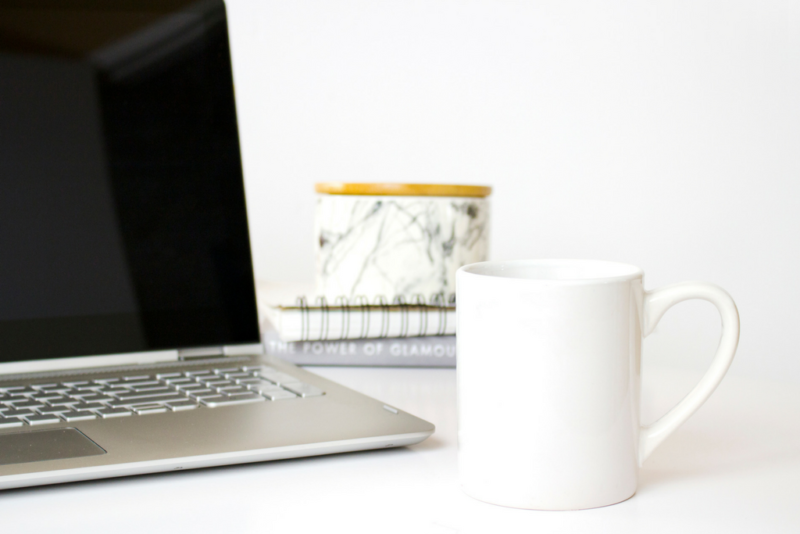 Describe your blog
Give a clear description  on what your blog is all about. Tell your reader how you will be of value to them and what they should expect to read from the blog.
Keep in mind that people are busy with their own lives so give them a reason why they should keep coming back to your blog.
Answer the question, how valuable is your blog to them?
Related post:How to write a good blog post that will attract readers attention
Introduce yourself
Tell your readers who you are.It is should be obvious that you want them to know
who the awesome person behind the blog is.
Make them feel that they are in the right place and that your blog is beneficial to them.
Briefly tell them why you started blogging, how blogging has changed your life and
how you intend to use your blog to help others.
Share your values and how you incorporate them into your blog. Keep in mind that people follow people not blogs.
Be unique, your  aim should be  to stand out from the crowd.
In a nutshell, tell your story without overdoing it.
Keep it short and sweet.
Your story is what will set you apart from the bloggers.
Add a picture
This is a MUST. People like putting a face to a name and they relate well with a
person they know or at least can see from the picture.
Having a picture will help you to develop a better relationship with your audience.
Try and use clear pictures which are captivating.As the saying goes a picture is worth
a thousand words.
Contact me
 Tell your readers how to reach you.You should  include away that anyone can reach
you.This could be a simple  email address or a form option.
In case someone has a question or maybe  they simply wants to say thanks for your
help make it easy for them to contact you.
Opt –in box.
Opt – in box will make  it  easy for you to tell your reader to subscribe to your
newsletter or email list.
You can share this maybe once or twice just don't overdo it.
Call to action
After people have read the about me page what do you want them to do? You need to
tell them what to do next.
You can do this by giving them a way to stay connected with you. Include a few ways
that your readers can  connect with you such as on  Facebook, Twitter, or Instagram
just to name a few.
Most important  you want to make sure that you  proof read it so as to solve any grammatical errors.You don't want to annoy your reader  with so many errors.
Grammarly is the  best tool for that and it's free to sign up.

Related post:Grammarly review a free grammar tool
As your blog grows you can include the following:
Statistics and places featured on
You can include places that your work has been featured on but don't worry if you
have none, we all start from somewhere.
Popular post
You can share links to some of your popular posts. Having some posts linked can
help to show your reader the type of content to find on your blog.
The most important thing is to having an epic about me page  is  keeping it update.
You should try and update it every three months.
This is because things like your blog statistics keep changing. Your blog goals and
popular posts will also change.
So make sure as your blog grows and changes, you also make the relevant changes on
your about page.
Does your about page me page looks anything close to that?
What have i missed that you think i should include in this list?
Would love to hear your opinion.
You might also like:
30 ways to drive traffic to your blog post
7 ways to stay motivated as a blogger
Secrets to being a successful blogger
Mistakes new bloggers make and how to solve them
Are you interested in starting a blog?I have created a 8-day free course to help you start a profitable blog.Learn the must have essentials,how to drive traffic to a brand new blog and much more

Save
Save
Save
Save
Save