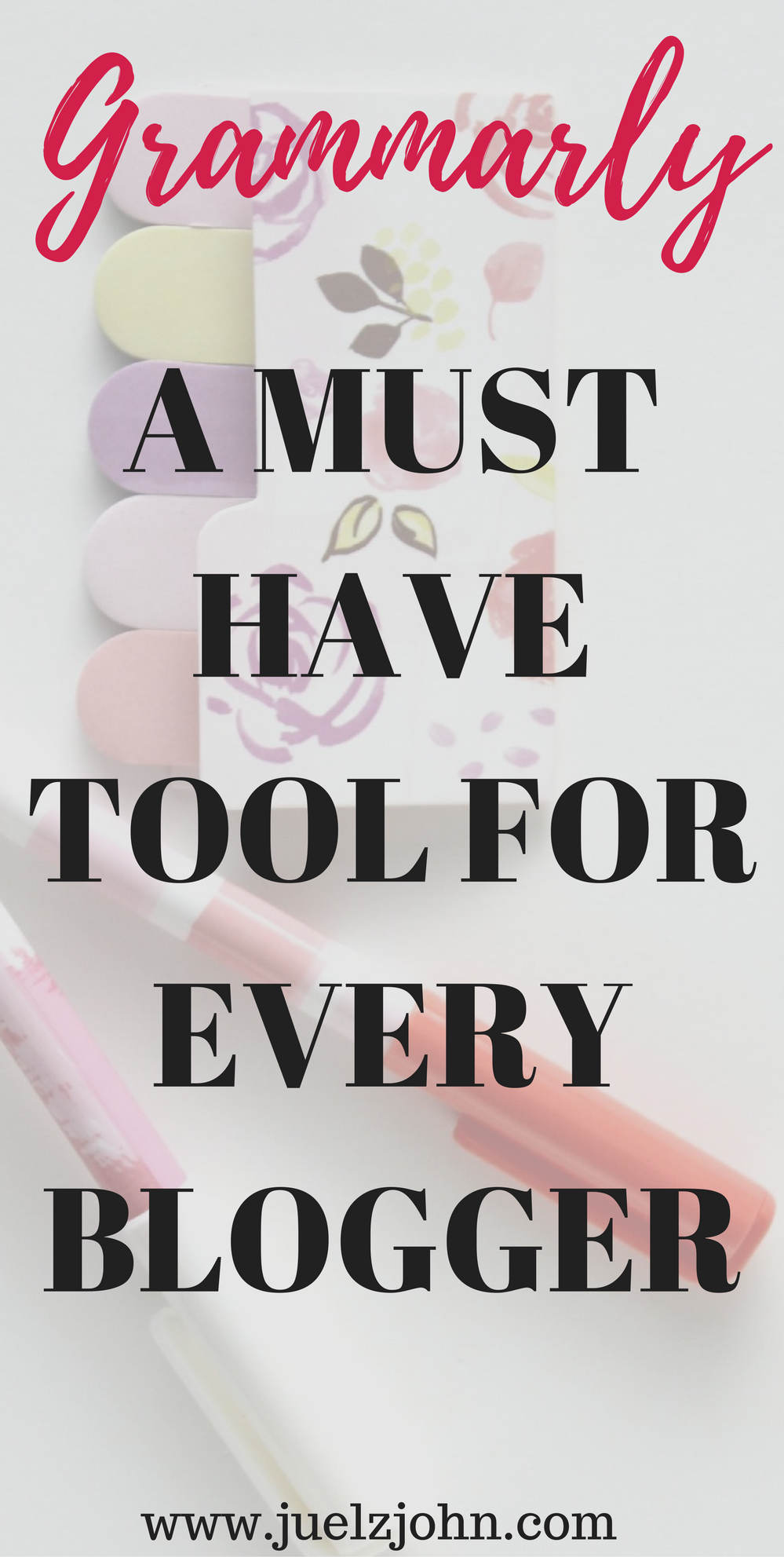 This post may contain affiliate links.Please read my full disclaimer for more information.
If you are a writer or a blogger, you know how important creating good content is and the benefits of using a free grammar tool.
Good content is crucial and is what people will remember you with.
You can spend hours upon hours coming up with the perfect article, but if it has grammatical errors, you might end up chasing your readers away.
You might be thinking am a good writer already why do I need to use a grammar tool?
Is a free grammar tool worth it?
Well, we are all human, and we make mistakes.So big YES you need it.
Proofreading a whole article which is more than 1000 words can be tiring, frustrating and time-consuming, so why not make things easy for yourself.
---
If you haven't started a blog yet,check out my step by step tutorial guide.Where i show you  how to start a successful blog in less than 30 minutes.
How to start a profitable blog in less than 30 minutes
---
I have been using Grammarly for more than a year now, and I wish I knew about it when I was in college. It would have made my life in college easy.
I used to spend hours on one assignment just making sure that it had no grammatical errors.
Grammarly has made my blogging journey easy, and that's why every blogger should have it.
Want to boost your confidence writing online? Then here you go.
 What is Grammarly?
Grammarly is the world's number one grammar checker tool with over 250 grammar rules that help in proofreading your article.
We all make silly mistakes such as forgetting to punctuate and just any other spelling mistakes like using lose instead of loose, but Grammarly will correct that for you.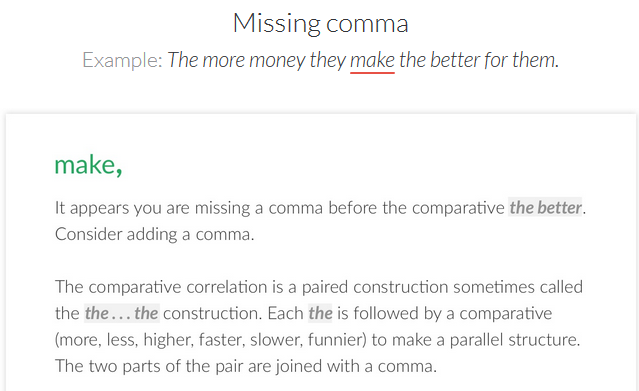 I love how thorough it is when it comes to grammar check, as it corrects any irregular verb conjunction.
One of the things I like most about this tool is that it proofreads your article as you write online and all you have to
do is to install a browser extension. Awesome right?


How to use Grammarly
You need to first sign up for a free account then you can be able to enjoy the service. You can always upgrade later if you decide to go with the paid version.
Grammarly will help you correct  your article  for any contextual spelling,puntuation, sentence structure, grammar and style.
1. Browser extension
The first way you can use Grammarly is to install the browser extension which is currently  available for chrome, safari, and Firefox.
You can do this even though you are on the free version.
This is the best way as it will continuously correct any grammar errors you are making.
It works well with so many websites such Facebook, Gmail, Yahoo, Twitter, LinkedIn etc.
2. web version
This is another way you can use this free grammar tool.This is basically an online app where you can copy and paste your content or you can upload your articles.
All you have to do is log into your account or create your account (if you don't have one) then login to your dashboard. From there, you are good to go.
There are ways  other you can use Grammarly but those two are the easiest ones.
Grammarly free vs Premium
As mentioned earlier Grammarly offers you both premium and free version.
Of course with the premium version you get additional features. Am currently using the premium version and the experience is way better.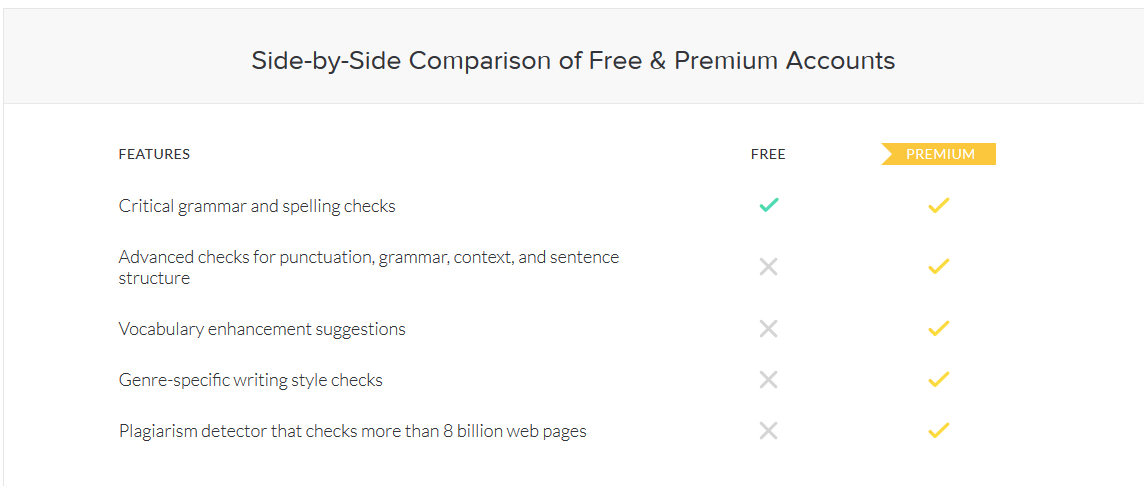 The premium version comes with so many advantages and what I love most is that it detects plagiarism, helps with vocabulary enhancement and citation suggestion.
This means that you are able to find words that are repeated giving you suggestions of other words with similar meaning.
Who doesn't hate plagiarism? We all aim for originality when it comes to  our posts or doesn't we?
It checks over 8 million web pages to show you if the article is original or not.
Why do I love and use Grammarly
1. It is easy to use.
You don't need to be tech savvy to use Grammarly, it's super easy, and it's comprehensive.It will show you what you need to change by giving you suggestions.
2.It has made me a better writer and it's time-saving
When I started blogging I would spend so much time going through my posts. And honestly, if your articles are more than 1000+then it can be boring.
With the suggestion and the recommendations I have been able to write quality posts and my speed has increased.
Free grammar tool: Is it 100% correct?
Yes, Grammarly is a powerful awesome tool but it's not 100%.You also have to be keen and use your intuition.
With some corrections made the sentences may not make sense so you always have to make sure you use your better judgment.
Grammarly is for sure not the only free grammar tool out there but it's the best.
It's gives comprehensive results.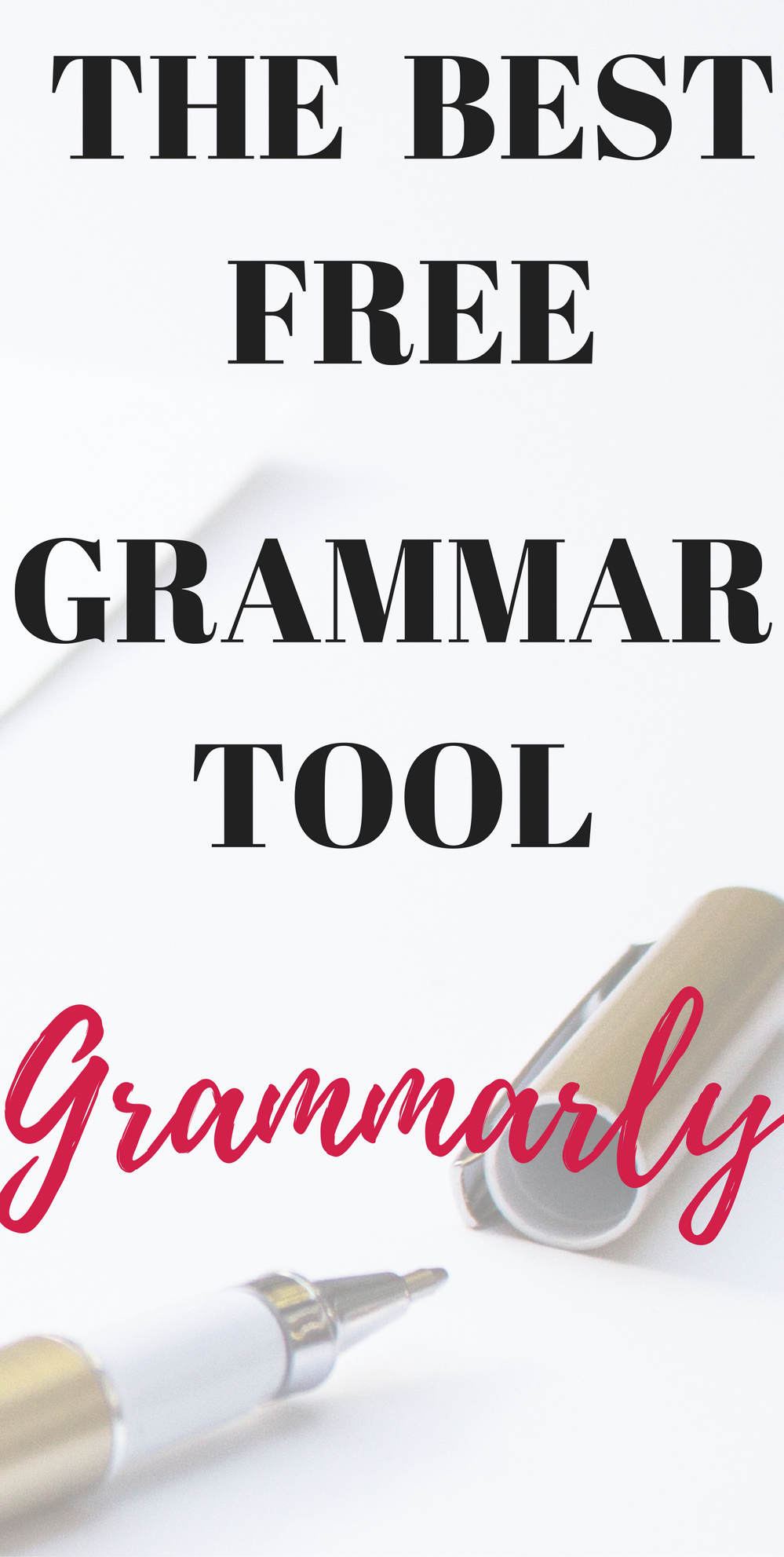 Most of the other tools are bit limit when it comes  to their functionality as some only offer grammar checks.
The only thing I don't like about Grammarly is that it requires you to be online.
Have you tried out Grammarly?  How  have your experience been?
If not, it's time to try it out.It is extremely simple to get started.All you have to do is to sign up for a free account.
Hope this post was of help to you.Leave a comment and let me know
You might also like:
7 simple ways to stay motivated as a blogger
How to write a good blog that will attract readers attention.
30 ways to drive traffic to your blog
Secrets for being a successful blogger
Are you looking to boost your Blog Traffic? Grab my free printable guide  on 30+ ways to drive traffic to your blog.

Save
Save
Save
Save
Save