Do you dream of being a highly successful blogger? To quit your 9 am to  5 pm job and  be a full-time blogger?
Here is some good news.It's possible. Many have done it and they now have the freedom to work from any place they want and at their preferred time.
Most people think that blogging is super easy, just taking a few pretty pictures uploading them and you are done.
But in reality that is the easy part and if you are already blogging you must know by now that is not the case.There is so much that goes behind a good post.
Do I have what it takes to be a highly successful blogger? Is a question in many people's mind and
these 10 tips will help you to be one regardless of your niche be it food or fashion or finance niche
this post is for you.
10 habits that a highly successful blogger possess  at glance
1.Patience
2.Will to learn
3.Invest in blogging tools
4.Business like minded
5.Post constitently
6.Time management
7.Creativity
8.Sets goals
9.Writes a lots and produces high quality content
10.Active on social media
Patience
To be successful in any field you need to be patient. Success doesn't come overnight.
To be a highly successful blogger patience is a virtue you must possess.
Many bloggers give up just a few months after starting.
Expecting that you will master everything to do with blogging in a short time is a big lie. Blogging is a journey.
It's a learning process and you grow with time. Expect to make mistakes and to fail at some things and those mistakes are what will make you strong eventually.
We learn from  mistakes isn't? Patience and persistent go hand in hand.
You must be ready to put in more hours even though you make mistakes.
Although there have been a few cases of overnight success in blogging it doesn't happen that often
and patience is a must. Set goals and work toward them.
Growing a blog takes time so don't give up the moment things become hard.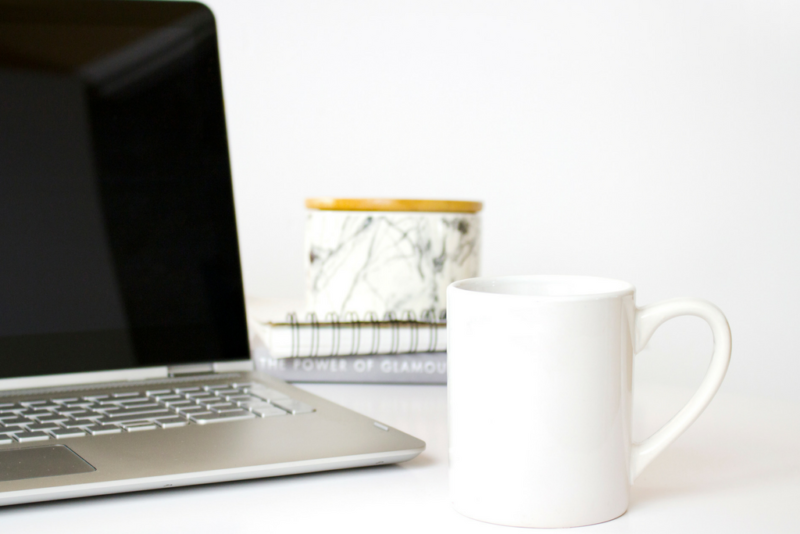 They are willing to learn
Most highly successful bloggers spend time learning.
They research on different aspects of blogging such mastering SEO, different ways to drive traffic to their blog before and after they have launched their blog.
As the saying goes knowledge is power.
Invest in blogging tools
It's understandable as a new blogger you might be afraid to spend or rather invest  money on your blog.
When I was starting I had doubts too but i took the plunge and got a few courses and tools that have paid off.
Investing in the right tools is very important.
Some of the things you need to invest in  earlier on(if you haven't already) are good web hosting provider and good email service provider.
Business like minded.
Stop for a moment and check out the highly successful bloggers in your niche? They just don't blog for fun but they treat their blogs as a business.

They are serious about achieving their goals and they have their priorities right.
Change your mentality from blogging for fun and start treating your blog like a business.
Work, work and work some more and before you know it you will start to see some results. Be keen, find out what your audience wants and deliver accordingly.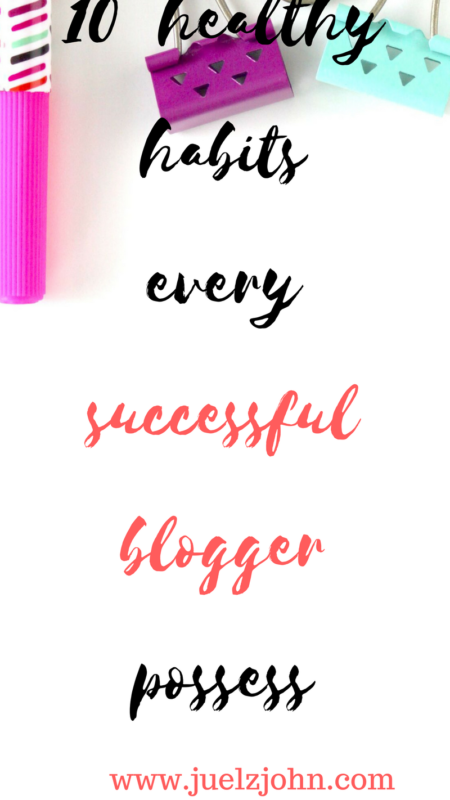 Post consistently.
One of the biggest mistake that new bloggers make is that they put so much pressure on themselves and try to post on a daily basis.
To be a highly successful blogger you don't need to post on a daily basis all you need is to be consistent.Come up with a schedule that works for you.
What I do is that I have an editorial calendar where I list down the number of posts I intend to post in  a month's times, day and the time.
Editorial calendar will help you a great deal to keep you in check. Remember quality over quantity is key.
Always aim to create great posts that are valuable to your audience. Be consistent with your posting time so that your readers will know when to expect something new.
Time management
If you have a full-time job and you blog time part then you don't have the luxury of time.
Use the little time wisely like coming up with a great post, growing up your email list and building good relationships with other bloggers.
In order to manage your time wisely, you need to be disciplined. Avoid procrastination. List down the things you need to do and make sure you do them no matter what.
Creativity
You need to stand out from the flood of bloggers out there. The key is to find your voice and don't try to imitate anyone.
Just do you.
I get it, some of us don't have these big ideas but things do get better with time.The more you blog the better you become.
If you are super passionate about what you are blogging about with no time your creativity will become better and  you will be coming up with breath-taking pictures and killer post titles.
Set goals.
A  highly successful blogger always sets goals. Ask yourself this question;
What do I want to achieve from blogging in a years' time?
Come up with a plan and stick to it. Set clear strategies on how to accomplish those goals.
Experiment as much as you can and see what works and what doesn't work for you.
Goals are good as they will keep you  in check and on top of things.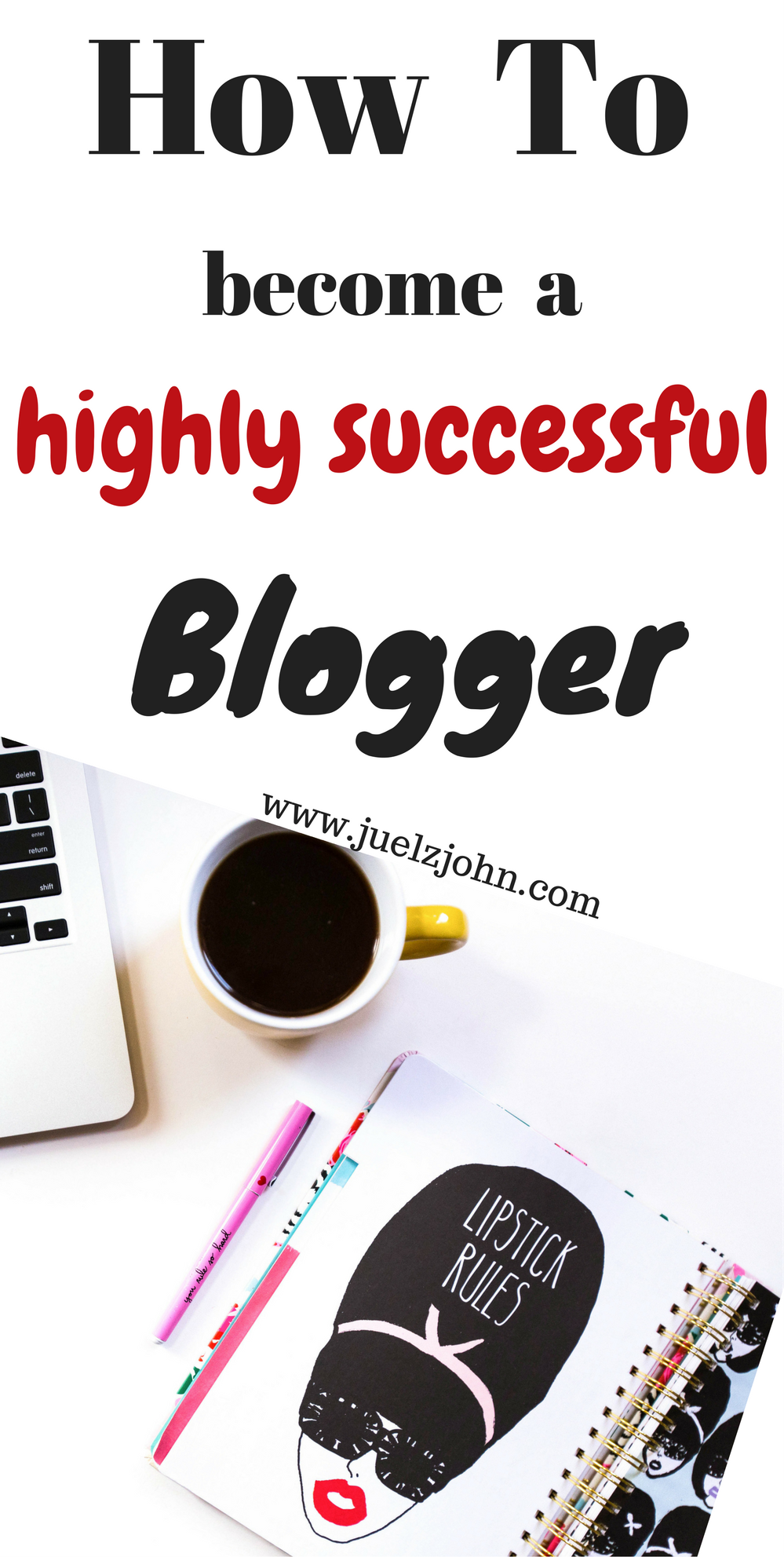 A highly Successful bloggers writes a lot and produce good quality content
Successful bloggers spend time crafting a good post. The more you write the better you become.
Having new posts means that every time your readers come back to your blog they have something new to read.
Spend more time researching on the topics you intend to write and less time tweeting or Instagramming what you had for lunch I know we all get carried away with the world of social media.
Come up with eye-catching blog post titles, make your post scannable by using numbers or bullets. Also, incorporate short paragraphs.
A highly successful blogger is active on social media
Successful bloggers engage with their readers and followers on social media.
A highly successful blogger listens to their audience and respond to their questions.
Find out which social media platform your followers are highly likely to be and be active there.
Show your followers that you value and listen to them through engagement.
Through social media, you can be able to build real friendships.
Be consistent with your postings too.
Related posts:
Start a profitable blog in less than 1 hour
9 important things to do before you launch your blog
Which other habits do you think a highly successful bloggers should possess?