Wondering how to start a profitable blog? A blog that actually makes money. You are in the right place. I know you must have seen or read so many posts on how to start blog, it's time to take action. Let's finally start that blog and get on making money online.
Just as many beginners I also started blogging with zero experience and now I can't imagine doing anything else. Blogging has completely changed my life as it has given me the financial freedom I was craving for, I get work from the home and be my own boss.
Why and How did I get into Blogging?
For about 2 years I was looking for the best side hustle idea that had the potential for me to make extra money online. I wanted to be able to support myself financially. After months and months of doing research I was sold on blogging because if done right, any one can make more than $1000 per month.
What made me to take that plunge is an income report like this one that I read and saw how most of those bloggers were able to quit their normal job and were now blogging full time. There were making a decent income from their blogs.
Blogging has so many it's sparks apart the money aspect. It's an awesome way to share your knowledge with other people and impact them with your skills. I enjoy and love sharing blogging tips to beginners, money saving ideas, side hustles and a bit of lifestyle tips. The best part is that you can make an income while doing so.
Blogging gives you freedom. It allows you to work from anywhere on the face of the earth and on your own time. You ain't limited to the 9 to 5 schedule. You become your own boss.
Starting a blog isn't complicated as it might sound. You can literally take less than 30 minutes following the easy step by step guide highlighted below. The best part is that you don't need to know any coding ot to have any advanced tech skills to start a successful blog. As long as you have stable internet and a computer anyone can do it. No more excuses.
Running a profitable blog is a whole different story, it requires patience, strategy, patience and hard work. All these successful bloggers you see and read about, they didn't become successful within the first month of launching their blogs, some took months others years. It doesn't have to take years to start making money from your blog. Make sure you grab THE BEGINNER'S WHISPER GUIDE below. It's a free eBook where I have included all the steps and the tips to take after you start your blog. You will you learn how to drive massive traffic to our new website, how to make money from the word go, the different type of blog posts you should focus on and more.
Before we go any further ask yourself this simple question, why do I want to start a profitable blog? Your why will be your biggest motivation to get started and keep going. You can have different whys such as maybe you are just looking for a creative outlet, or you want to inspire and connect with people that have the same interests as you, or you want to draw more people to your online store or the obvious make money. There is no right or wrong answer, knowing your why will help you set the right mindset. Mindset is everything in business.
How much does it cost to start a blog?
Blogging is one of the most inexpensive and rewarding side hustles. You need a computer, good internet connection and a website. The only thing you have to pay for when out is hosting. You need a reliable web hosting service provider. Hosting allows your blog to visible on the internet and securely stores all your blog files such as pictures and posts. For less than $4 per month you will get good hosting.
It's very important to lay a strong foundation as you start off , so you don't have to back later on to correct everything you have done.
Later on as your blog grows you can invest in things like professional theme, premium plugins and email marketing.
How To Choose a niche.
The first question you should ask yourself is, what should I blog about? This is also known as your blog niche. It will help shape your blog concept.
Niche refers to the topic you want to write about on your blog. Don't be caught up trying to come up with the perfect topic. So many people waste so much time trying to brainstorm on the perfect niche which can become confusing and most end up quitting even before trying.
There are so many ways you can use to settle on a topic. Some people advice to follow your passion, experience and skills. All that is great advice, from my years of blogging I have realized the best and the easiest approach to use is to pick a topic (s) that has the potential to make money.
You need to think big and long term. You should be able to make money from your blog months and years down the line. The idea of following your passion, experience and skills is very realistic and it works great if it's profitable. What's if the topic you are passionate about or experienced in is not profitable then you end up blogging for fun and wasting your time unless that's your whole reason of blogging. Blogging for fun.
The reasoning behind following your passion or your experience is that you won't get bored along the way and it won't feel like another chore you have to complete. While those are legit I think your why(s) should be your biggest motivation. Why do you really want to start a profitable blog? I believe that if we really want something we will do whatever it takes to get it.
You don't need to have your blog niche sorted right away, it will take a lot of experimentation as you try to figure out which direction you want to take your blog. You will figure it out as you go along.
Below are some of the niches that have proven to be successful over the years.
The easiest way to go about choosing a niche is to simply find a problem then come up with solutions for it. Successful blogs solve problems. You too need to solve people's problems. For example, people are always looking for ways to lose weight, to have abs or to just lead a healthy lifestyle. You could start a health and fitness blog. If your niche has a high demand there is no doubt it will do well.
I do want to mention that you can make money from any niche even the other not included above. The difference is that some niches will take longer that others, for some the potential is super high and you have to really put in so much hard work for some compared to the rest.
Why a self-hosted blog?
If you want to start a blog and make from it then it must be self hosted. There is no shortcut to it. What is web hosting? What does it mean to be self hosted? Those might be some of the question running through your head. Hosting is where your data is stored. It's renting a space on the internet where you host your website simply means that you own it. It should be something like this www.juelzjohn.com and not www.juelzjohn.blogspot.com
Self hosting has so many advantages such as :
1. You own all the content
With a free blog all your content belongs to WordPress and blogger because you don't legally own your content as you are storing it on their platforms. The free platforms own your content which means you don't have 100% control over it and the content can disappear all of sudden and retrieving is nearly impossible.
2. You can easily customize it to make your own
With a free platform such as blogger,wix and WordPress.com you won't accomplish that. You can only customize using their free templates. Since the themes are free you can expect there to be so many people sing theme which means zero uniqueness. As a blogger, you have to stand out. Having a unique website is one of the way to do so.
On the other hand, with a self hosted blog you can customize you blog the way yo want and the best part is that you don't need to have advanced tech skills. You can add widgets to fit your needs and stand out from the crowd. You will be able to have it match your voice and your personality.
3. Ability to monetize your blog
Another limitation with a free platform is that most don't allow you to make money and one of the biggest mistake bloggers make is that they start off on a free platform which ends up big headache months down the line. WordPress.com might not allow you to install ads and make money with your blog but WordPress.org does. I believe we all want to start money making blogs right?
Once you go self-hosted you can start applying for ad networks, join affiliate programs and start making money online with your blog.
4. You can track your visitors
Tracking your visitors is very important when you start monetizing your blog through ads. With a self hosted blog, you will be able to install Google Analytics which is a free tracking app that will help you monitor how many people come to your website, where they come from, how long do they stay and so much more! With that information you will always know how to grow and make your website better.
5. People take you seriously
A self hosted blog will make you look serious and professional. Being self-hosted makes a big difference feel of your blog and more companies approach you for collaborations. It builds your trusts with the brands and your audience. It's human nature to trust someone who looks professional and you will easily grab brand's attention.
You will need to make a small investment to be self hosted but it's all worth it. There are so many web hosting providers but my absolute favorite hosting company and most recommended is Bluehost. I have used Bluehost for more than 2 year now and honestly haven't had any issues with them. Everything on my website runs so smoothly and when I have a question I just reach out to their customer service whose response is very fast and effective.
Why Bluehost?
The customer service is excellent and is 24/7. So far I haven't had any problem with them. Anytime you have a question you can use their live chat option.
Bluehost is the number 1 most recommended hosting company by WordPress
Setting up is super easy.
You get a free domain for the first year. How cool is that?
How to choose a domain name
Domain name is your website's name for example, juelzjohn.com . It's one of the first thing that people notice when they visit your blog so spend some time to come up with a unique name or at least one that you love.
You can go with your name which is a good thing because it's unique as long as the name is easy to pronounce and spell. Your first and last name or you can add an adjective in front of your name. For example, my first and last name is Juelz John or something like joyful Juelz.
Below are some tips:
Don't be so specific. If you narrow it down so much you will end restricting yourself.
Avoid using numbers
Make it short and memorable.
I suggest coming up with a list of like 15 names that you really love then head over to Bluehost and check if they are available. In most cases half of the names you pick won't be available, that's why you need brainstorm quick a number of them. Don't get carried away that you end up spending days or even months trying to come up with a perfect name at the end of the day your content is what matters.
If you want an in depth guide on what to do after you step up your blog, then take my free course by entering your email address below and you will learn how to have your own blog up and running in less than a week with all the right foundation tips. For you to make money blogging, your blog must be set up the right way. Am here to help you with that.
You can't run a successful blog without starting one right? Let's dive in!
A detailed step by step guide on how to start a profitable blog.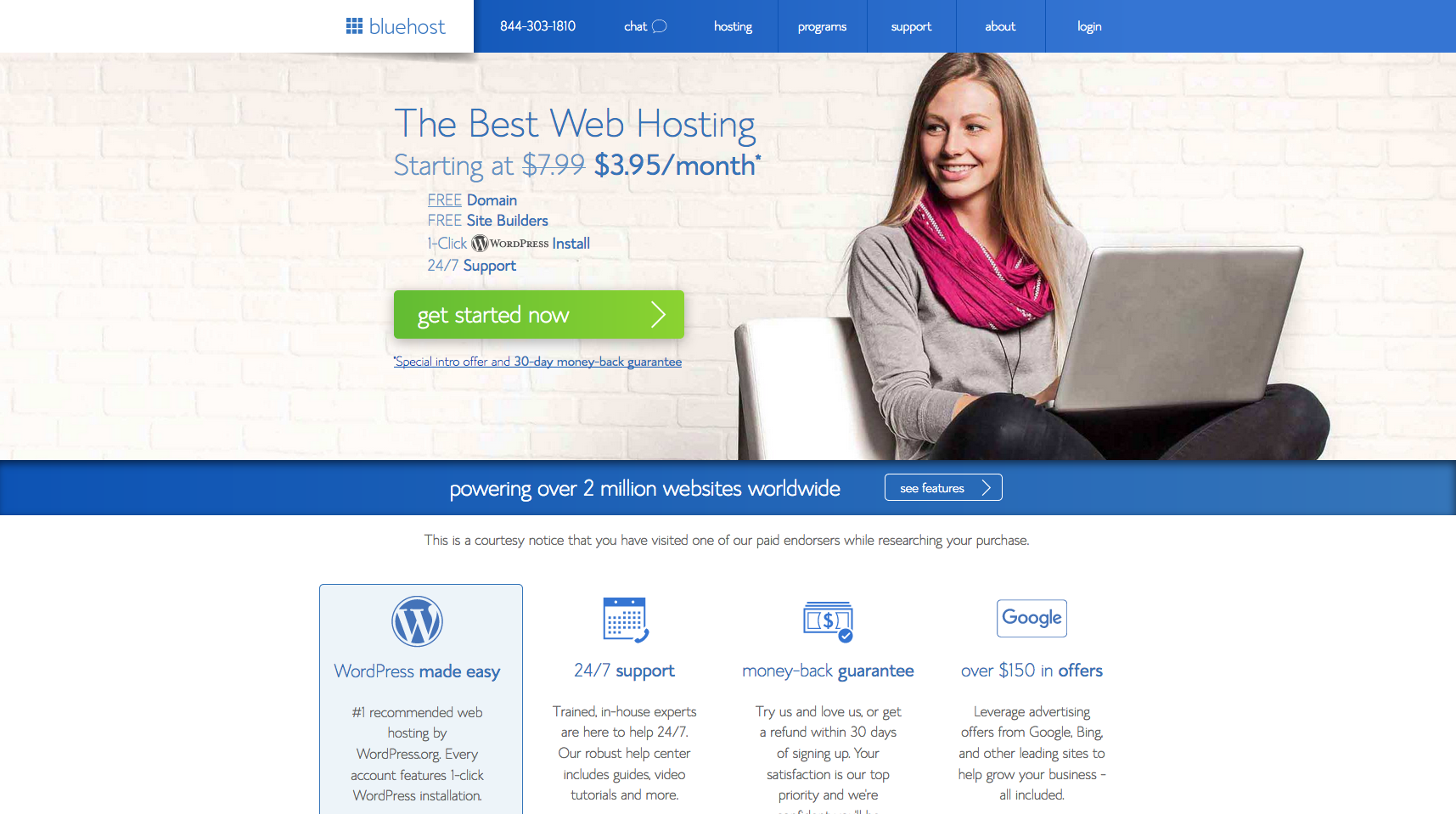 Select your hosting plan as shown below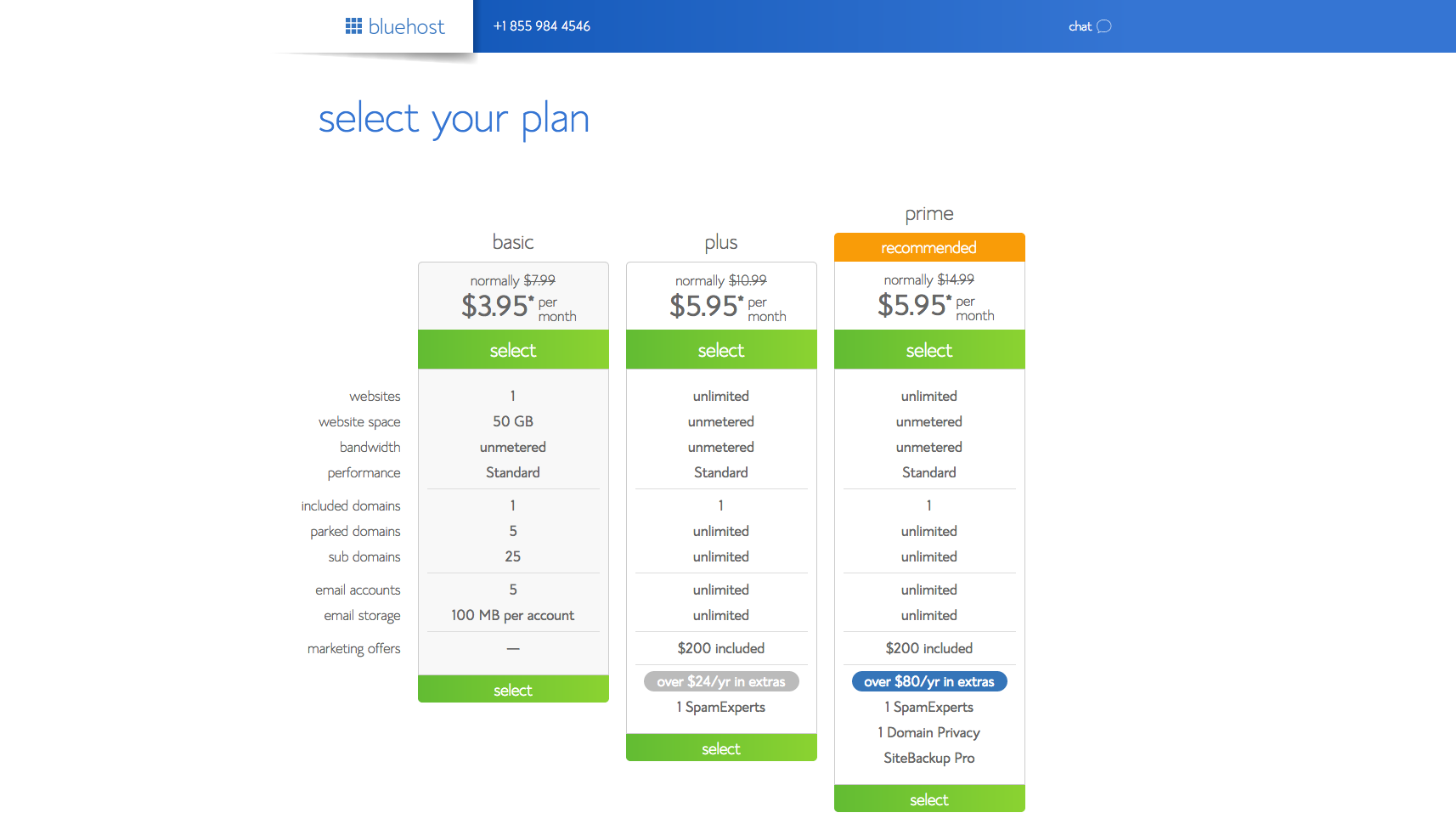 You have 3 options to choose from. The basic, plus and prime. I personally use the basic package and it is what I recommend you pick since for anyone just starting out because you can always upgrade later if need be.
Choose your free domain name
If you already bought your domain name from other places like Hover and Name cheap then you will select the latter option for I have a domain name and proceed to the next step. If you don't have one, just type in your preferred blog name on the section for new domain. A mentioned above keep it short. It's also advisable to make sure that it's available on social media accounts on the platforms you might want to utilize for your blog.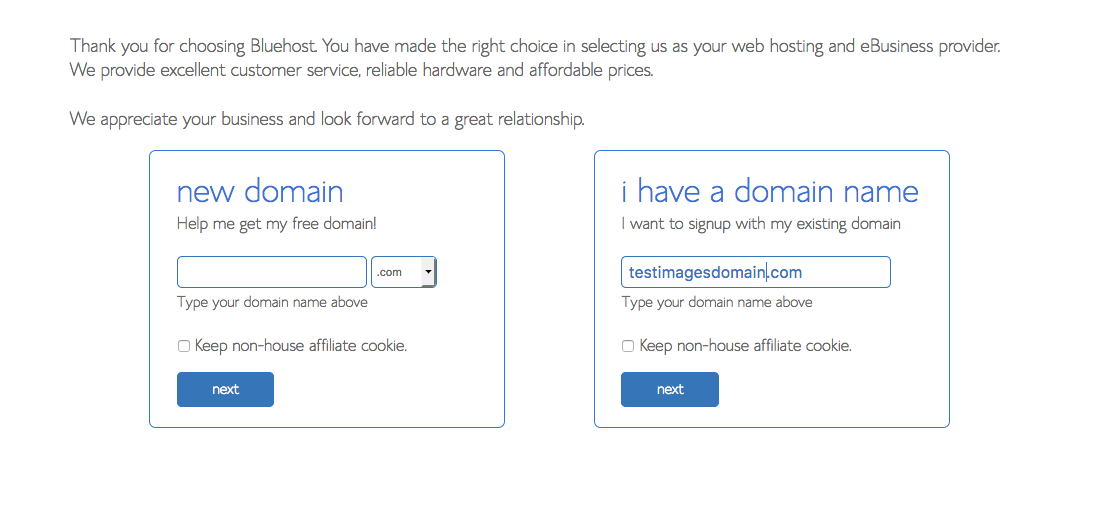 Simply fill in your personal details in the account information section.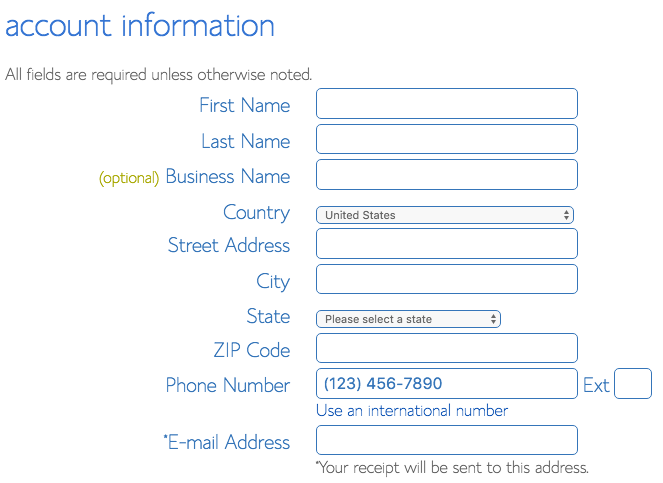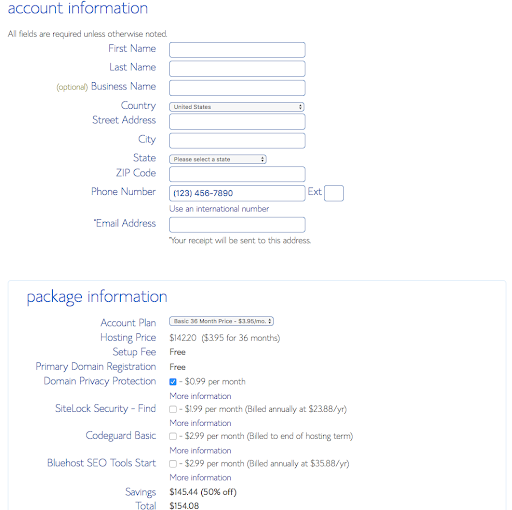 You can start with either the 12 or 36 month option. In this step you decide if you want to pay upfront for 12, 24, 36 or 60 months. I started with the 36 months option which is cheaper and also means you don't have to keep renewing it every year. More months means you are getting the best price possible.
The longer you buy your hosting service the cheaper it is and the good thing is if you choose to discontinue Bluehost will refund the money for the unused months. Make sure you deselect the selected options apart from domain privacy protection as you don't really need that now since you are just starting out.
Fill in the payment information
All you have to do in this step is fill in your payment information and you are done.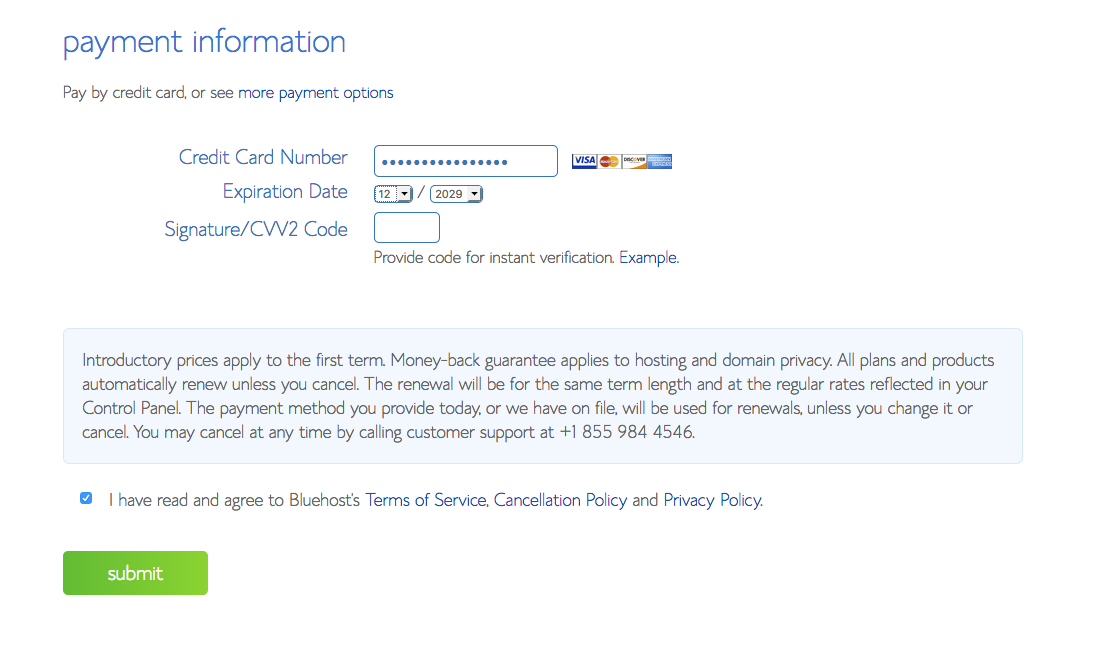 4. LOGGING INTO YOUR ACCOUNT

With Bluehost you don't have to do all the work with installing WordPress. Bluehost automatically installs WordPress for you which make everything so easy and smooth. After this all you have to do is to pick a free theme and start building your website.
After clicking submit you will automatically be redirected to the Bluehost dashboard. You will be able to create a password.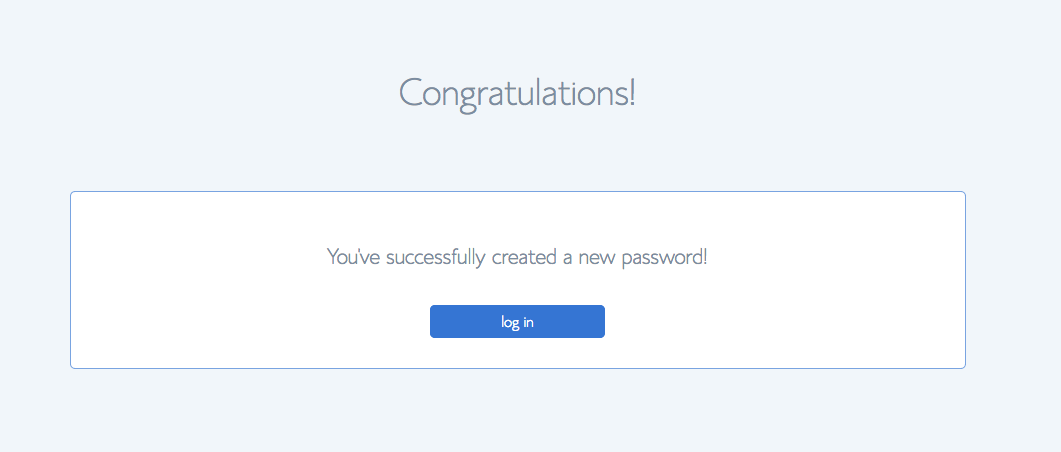 5. GETTING A THEME
The last step on starting a profitable blog is to getting a theme. This will help your blog look pretty and presentable too.
Don't worry if you can't afford to buy one right now, you can choose a free one from WordPress which is also good too. At first, I went with the a default one then later purchased one. I bought my themes from Pipdig and Theme forest. I have to say am obsessed with the Thrive market themes they are beyond amazing and easy to customize.
I know we all want our websites to look amazing because a well-designed theme is very attractive and inviting. So ahead and have some fun with it. Customize to your liking.
After you select the theme, click on start building now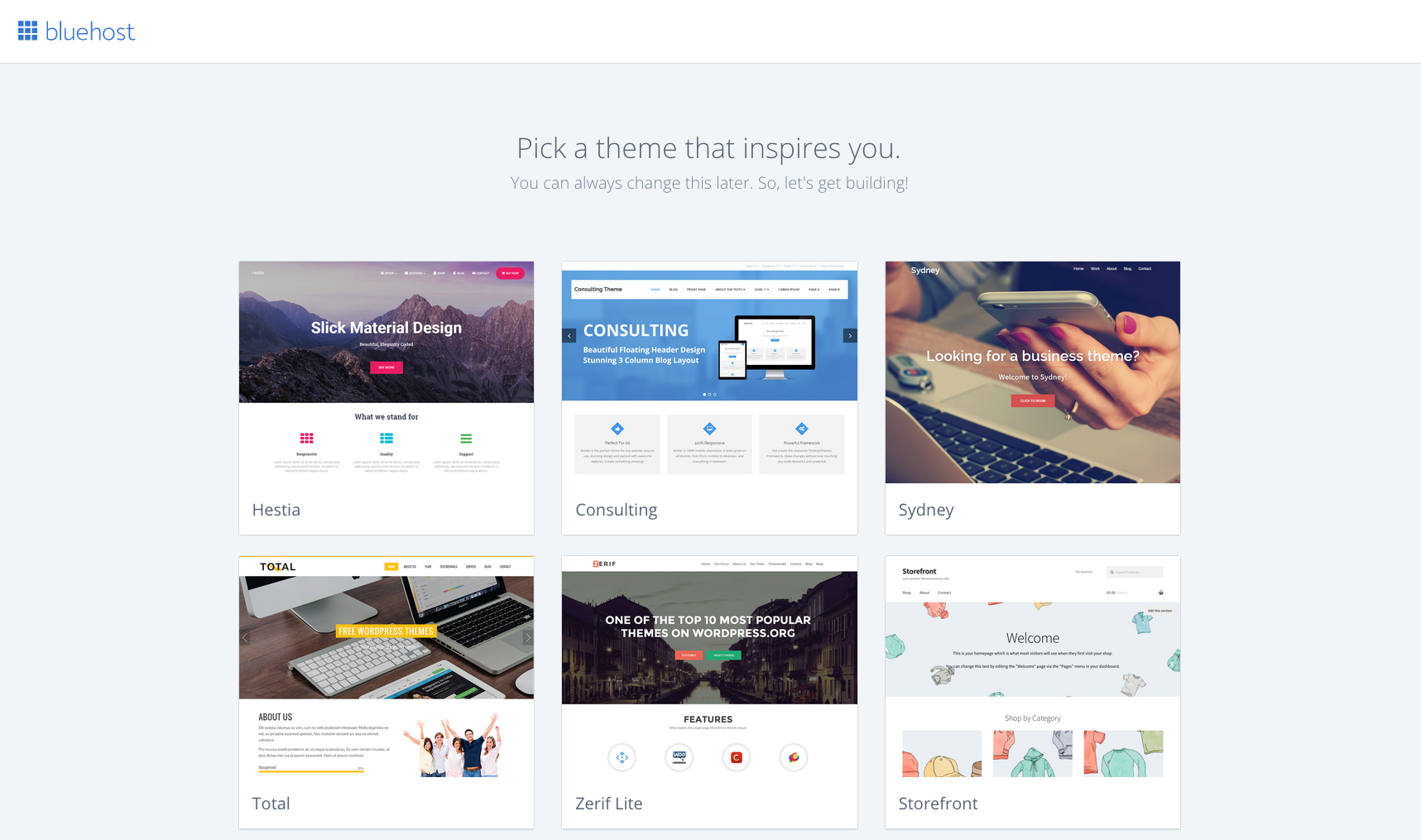 You can always change the theme by going to themes on the WordPress dashboard on the left side you will see it, then choose the one that you like.

Welcome to WordPress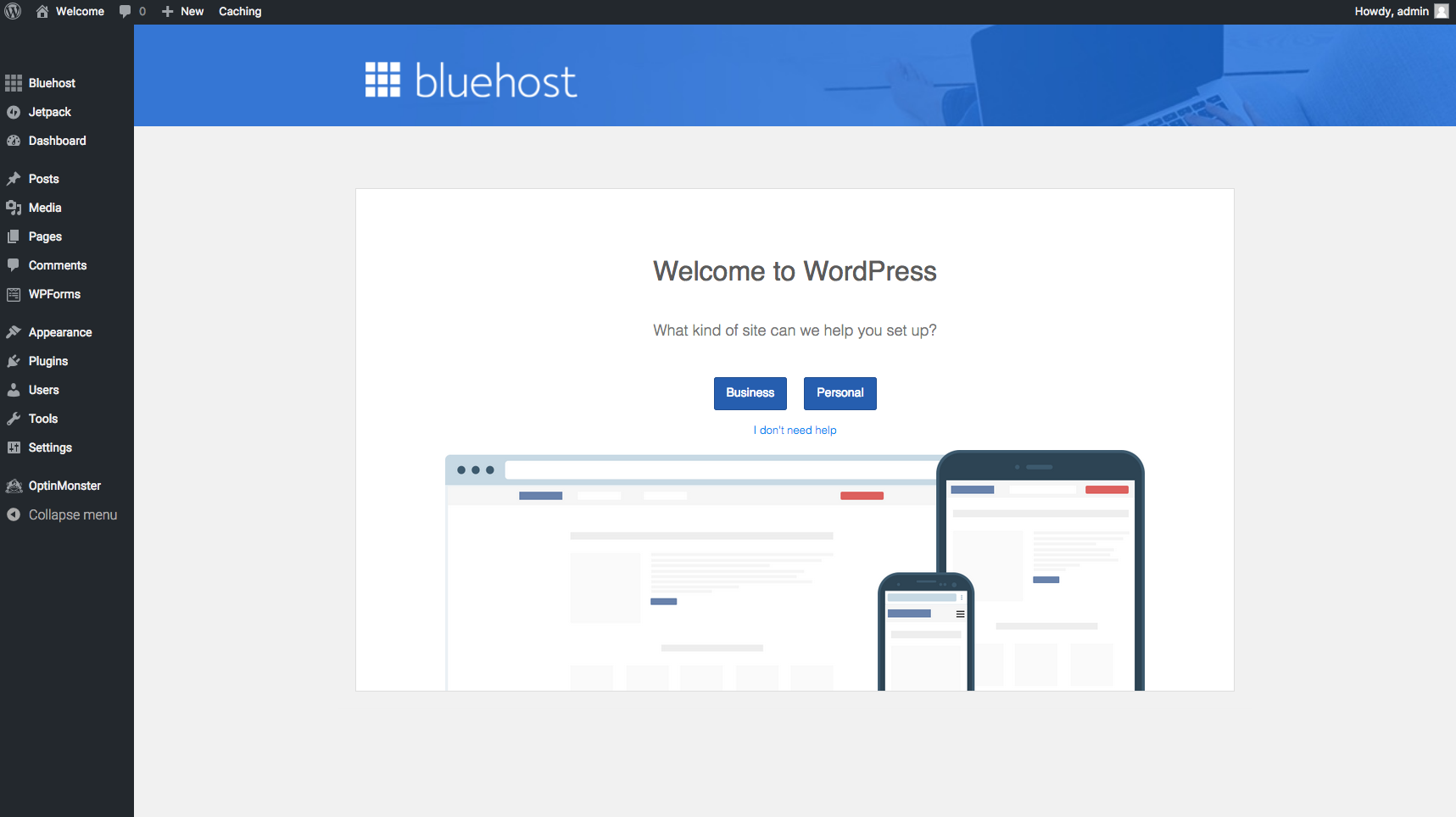 This is how your screen will look like. If you have any posts written already you can add them now.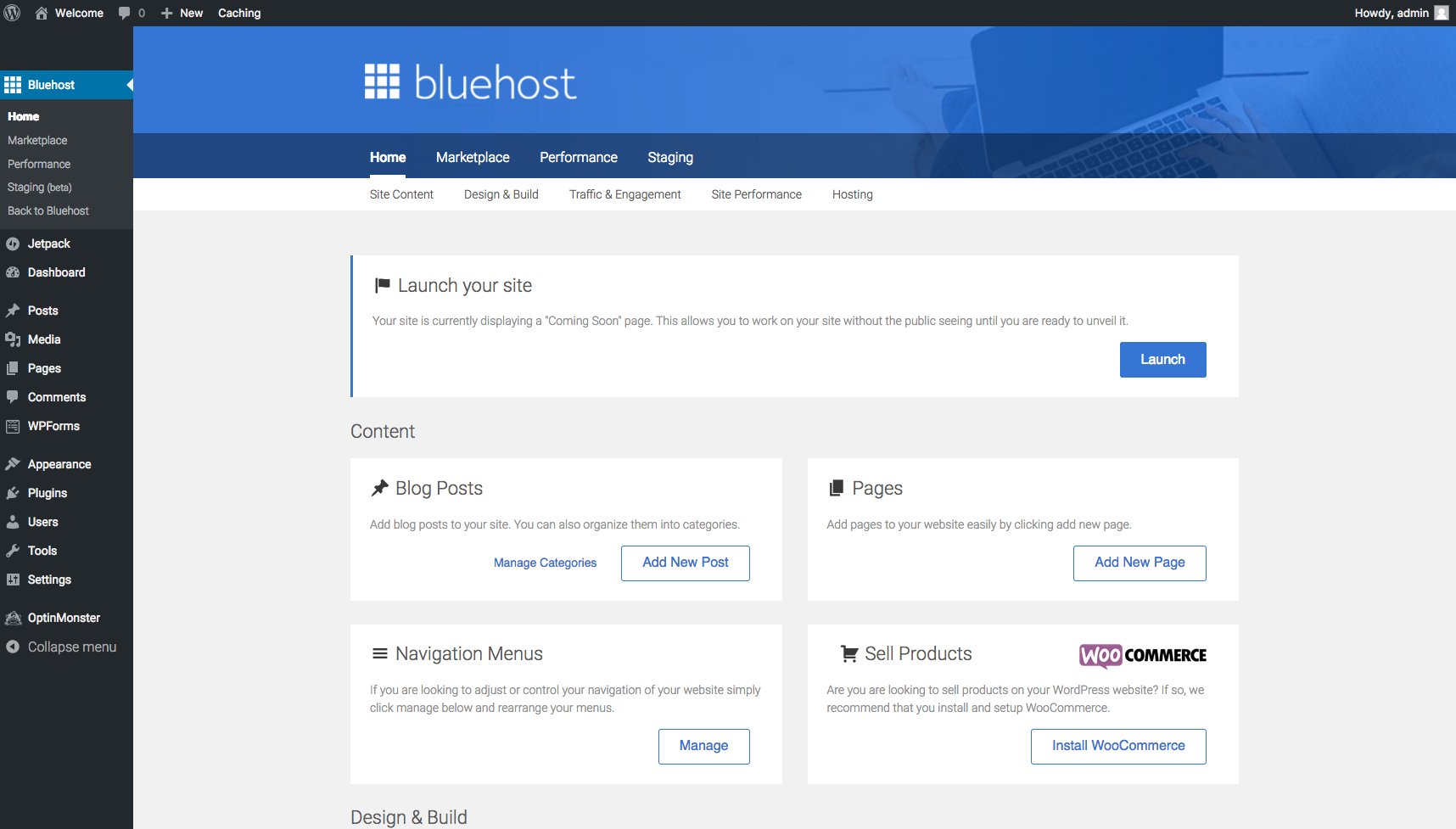 Finally launch your site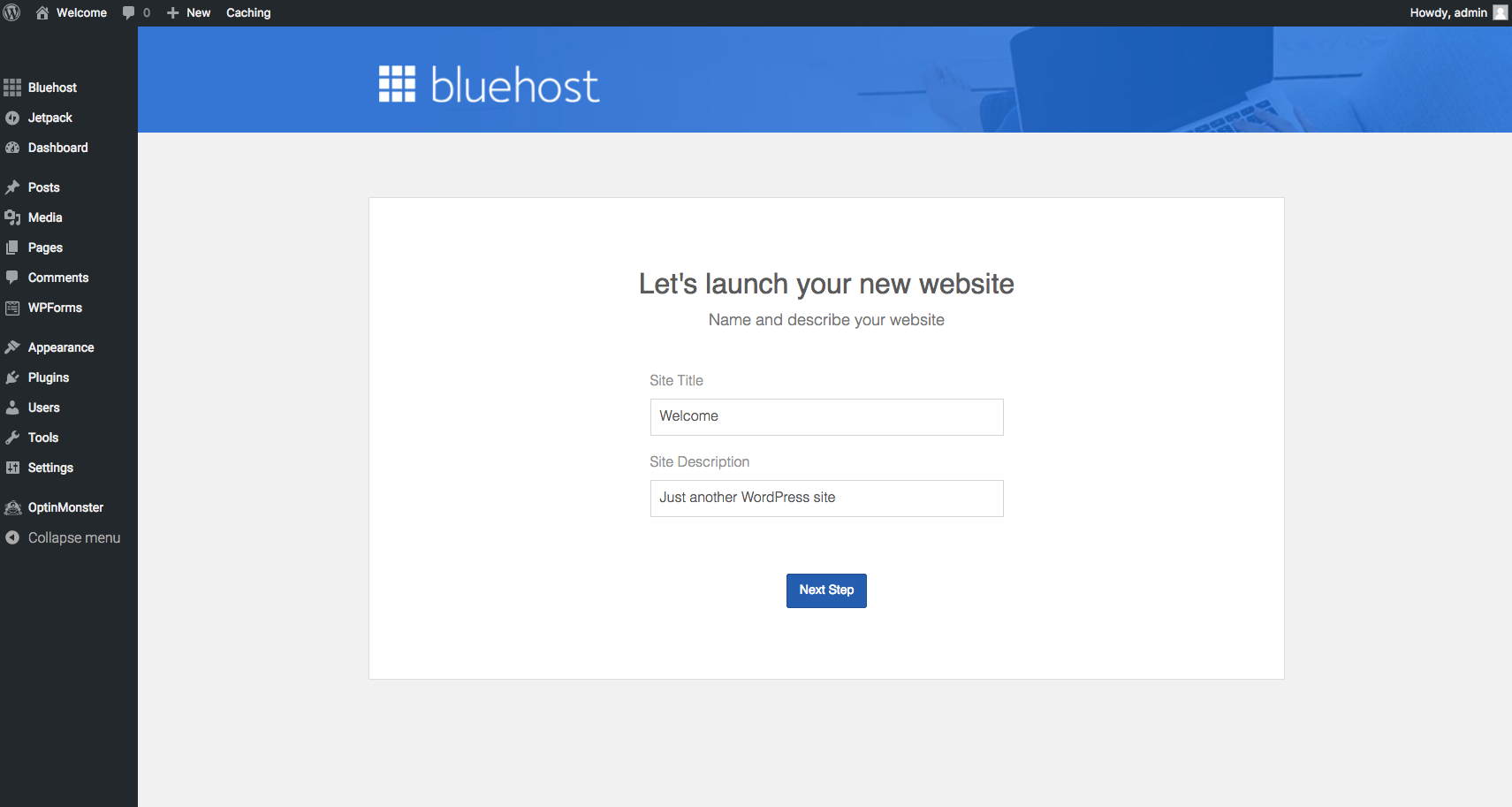 You have functioning blog now.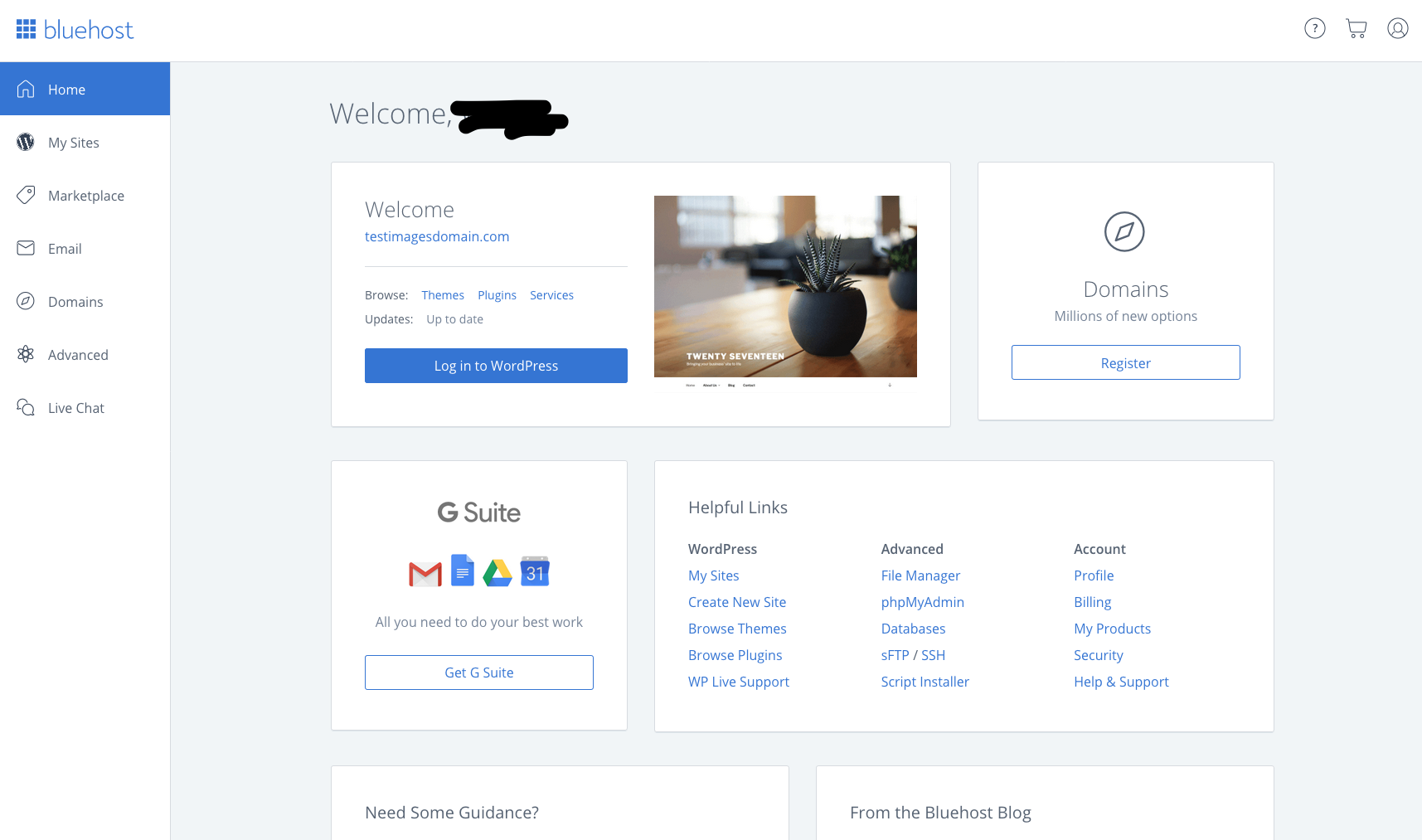 After that you need to set up some important pages such as contact and about me then install some plugins I suggest like yoast which are free and you will find them under plugins.
There you have it the detailed steps by step guide on how to start a profitable blog. Now it's time to come up with good content. Write in-depth articles with at least 1500 words and include a few pictures to avoid monotony.
I also highly recommend signing up for Grammarly which is a free grammar checker that will help you in proofreading your posts. Grammarly which is a free grammar checker that will help you in proofreading your posts.
Check out my review :Grammarly review a free grammar tool.
I hope this guide on how to start a profitable blog was helpful and if you have any question feel free to ask.
Join my 8-day free course and learn how to start a blog the right way. I will show you how to drive traffic to your new blog, how to write your first blog post and much more.

Save
Save
Save