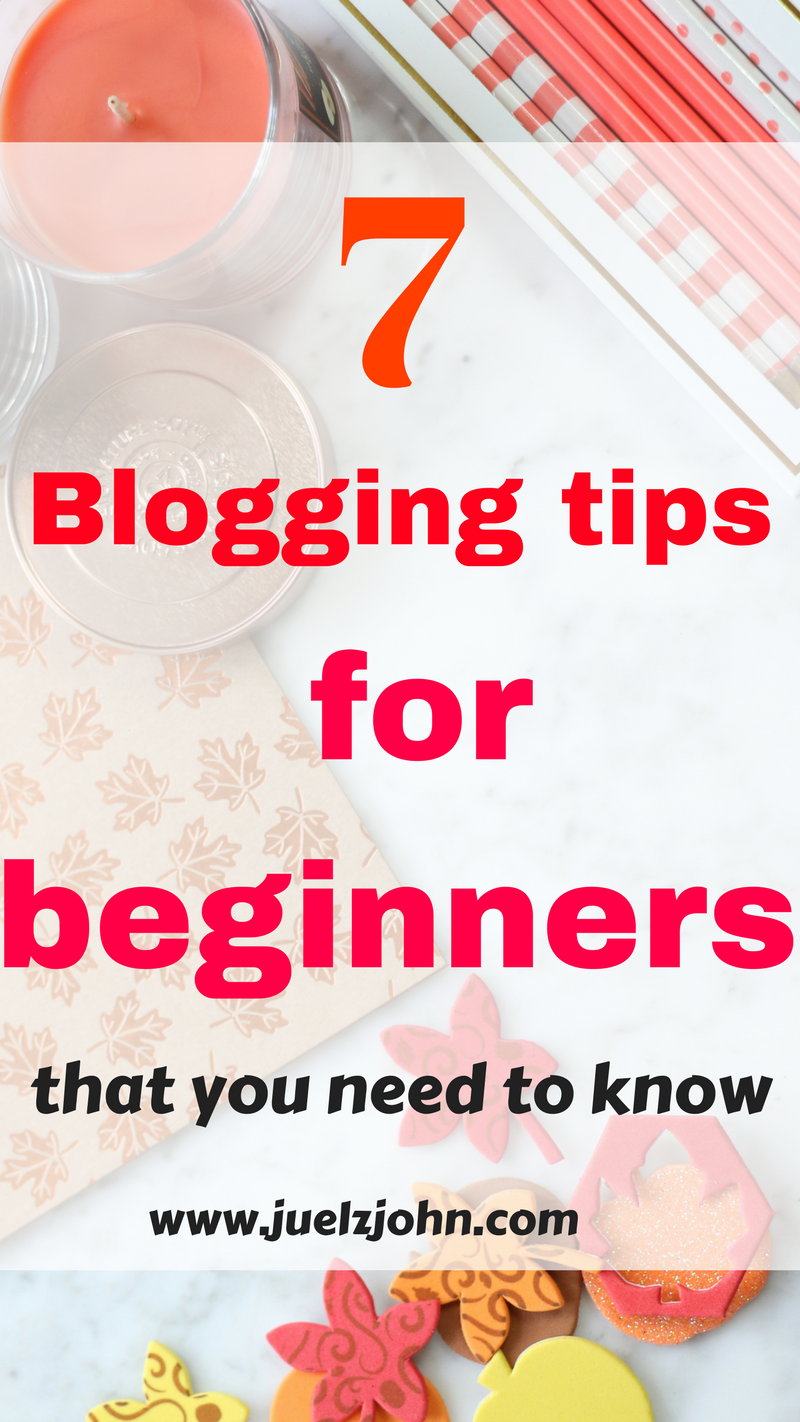 This post may contain affiliate links.Please read my full disclaimer for more information.
Are you a new blogger with a desire to be a successful blogger someday? If yes this post (blogging tips for beginners) is perfect for you.
From the word go you should treat your blog as a business and not a hobby.
At the beginning, everything can seem so overwhelming as there is so much to do and learn.
Blogging is a journey and you shouldn't expect to see results overnight.
You need to be more patient and work extra hard and with no time your hard work will pay off.
Blogging takes time. To write a good blog post that attracts readers takes time, so do writing a  post that is SEO optimized.
If you want to drive traffic to your blog, grow your email list, make money blogging you need to be patient because all that requires time, it could be months, a year,2 years it all depends with how much hard work you put in.
---
If you haven't started a blog yet,check out my step by step tutorial guide.Where i show you  how to start a successful blog in less than 30 minutes.
How to start a profitable blog in less than 30 minutes
As a bonus when you start a blog via any bluehost links in the post above I will send you a copy of my ebook The Beginner's whisper guide for free.
When I started I wished all the information in one plan or even someone to walk with me for the first month at least, that's why I want to help you to start your blog with Confidence.
I will show you how to set up your blog professional, write your first post and one that attracts readers,how to drive
traffic to your brand new blog,how to monetize and much more.
Once you have purchased your bluehost hosting email me juelz@juelzjohn.com and I will send the book asap.
---
One of the main reasons why most blogs fail is lack of clear vision.
They really don't know what the exact focus point of their blog is.
Most new bloggers think that they can just post random things such as how their day was, what they had for lunch and suddenly money start streaming in but no it doesn't work like that.
The first step to a successful blog is having a well-defined vision or focus. Know what you what to achieve with your blog. Your purpose of blogging.
Have an idea who your blog is speaking to. This post might help you to define your blog focus.
Related post: Secrets to choosing a profitable blog niche
Let's dive into the 7 blogging tips for new bloggers
1.Don't seek perfection and comparing yourself with others.
The first blogging tips for new bloggers stop the comparison game and say no to seeking perfection.
To have your blog up and running smoothly will take time. Don't fall into the trap of comparing yourself with other bloggers out there.
Some of those bloggers have years and years worth of experience, therefore, it's like comparing yourself to someone who is in chapter 12 while you are in chapter 2.
I find that most bloggers fail into this trap when they read income reports of other bloggers.Income reports are meant to inspire and if you feel they bring you down then don't read them.
Seeking perfection will do you more harm than good. It will only add extra pressure on you. Blogging it should be fun.
If are stuck trying to make every blog post and your blog in general perfect you will be disappointed and frustrated too. Things get better day by day.
You will notice that the more you write the better you become. Maybe your Pinterest graphics aren't the best at first but with time you will be a pro.
Comparing yourself with other bloggers will derive you of all joy. Yes it's nice to get inspired but you should let it get to that point.
Related post: Mistakes new bloggers make and how to solve them

2. Blogging tips for beginners: Invest in your blog
Do you want to be a fulltime blogger one day?
I assume the answer is yes.
Then investing in your blog is not an option you can afford to ignore.
There are so many aspects of blogging and trying to master or rather understand them on your own can take years. Such as growing your email list, the art of social media and getting traffic to your blog.
So why don't you learn from the pros who get to share the best tips and tricks they have used on their blogs.
My favorite courses for beginners which I have also taken are:
Blog by number
Blog by number is by Suzi Whitford of start a mom blog. I was so lucky to have bought and gone through this ebook as a new blogger.
Blog by number taught me almost everything I needed to know from setting up my blog professionally to running a successful blog.
Some of the things Suzi teaches in her book blog by number are:
How to make money blogging
How to drive traffic to your blog
How to create beautiful Pinterest graphics and a list of 480 Pinterest group boards. This was big for as you will see below Pinterest is one of the main ways bloggers drive massive traffic to their blogs.
How to build your email list
You also get free stock pictures
Just to mention a few.
It's just one of those ebooks you keep going back to now and then.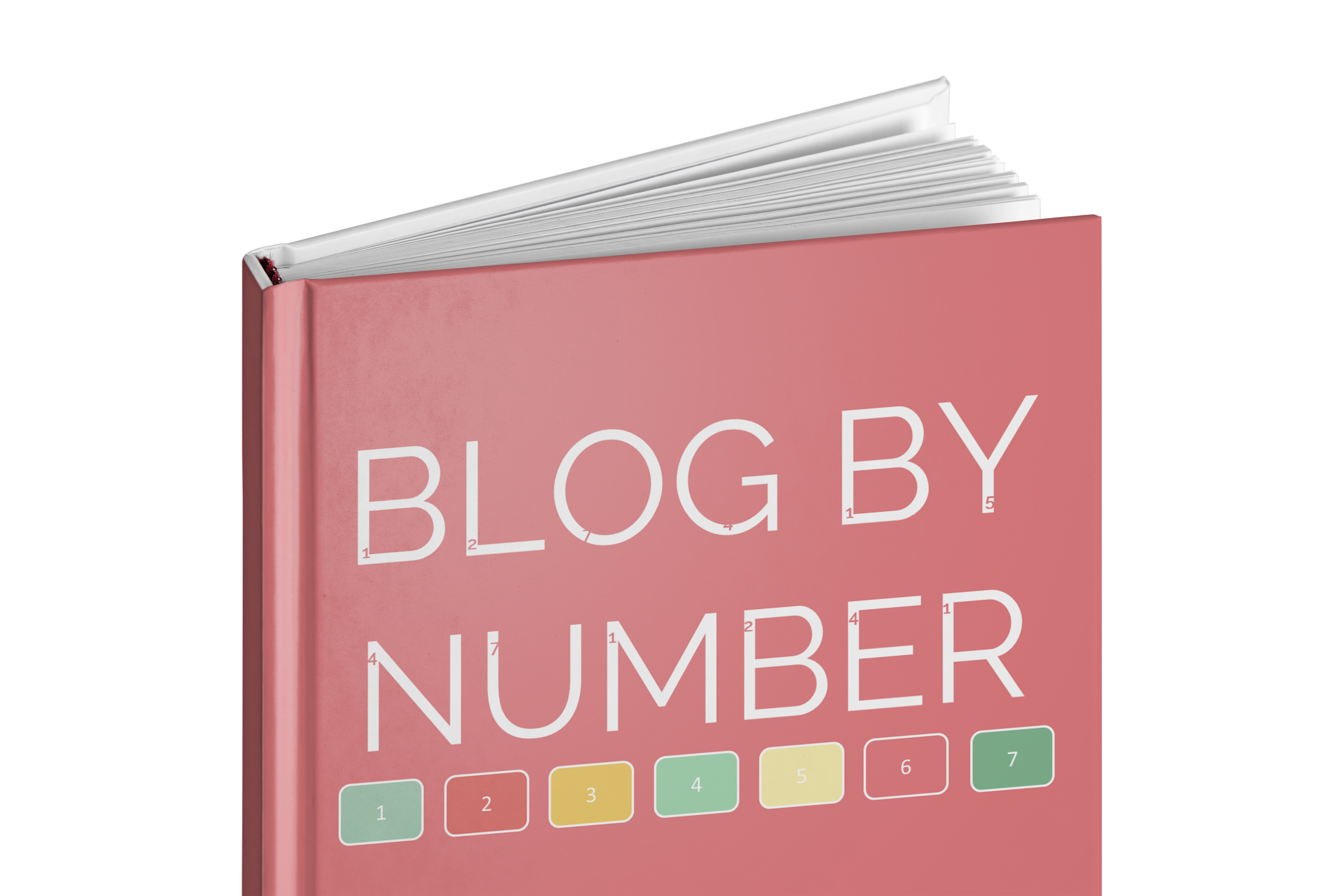 The She  approach TO boosting your Blog  traffic Ebook.
The She Approach To Boosting Your Blog Traffic Ebook  is by Ana of The She Approach. I love how realistic this ebook is and give you very practical steps on how to drive massive traffic to your blog.
Some of topics you learn from the book are how to leverage the power of social media, mastering SEO, Pinterest tutorial and as a bonus, you get two months with tailwind.
Tailwind is a Pinterest scheduling tool that helps you to pin multiple time a day.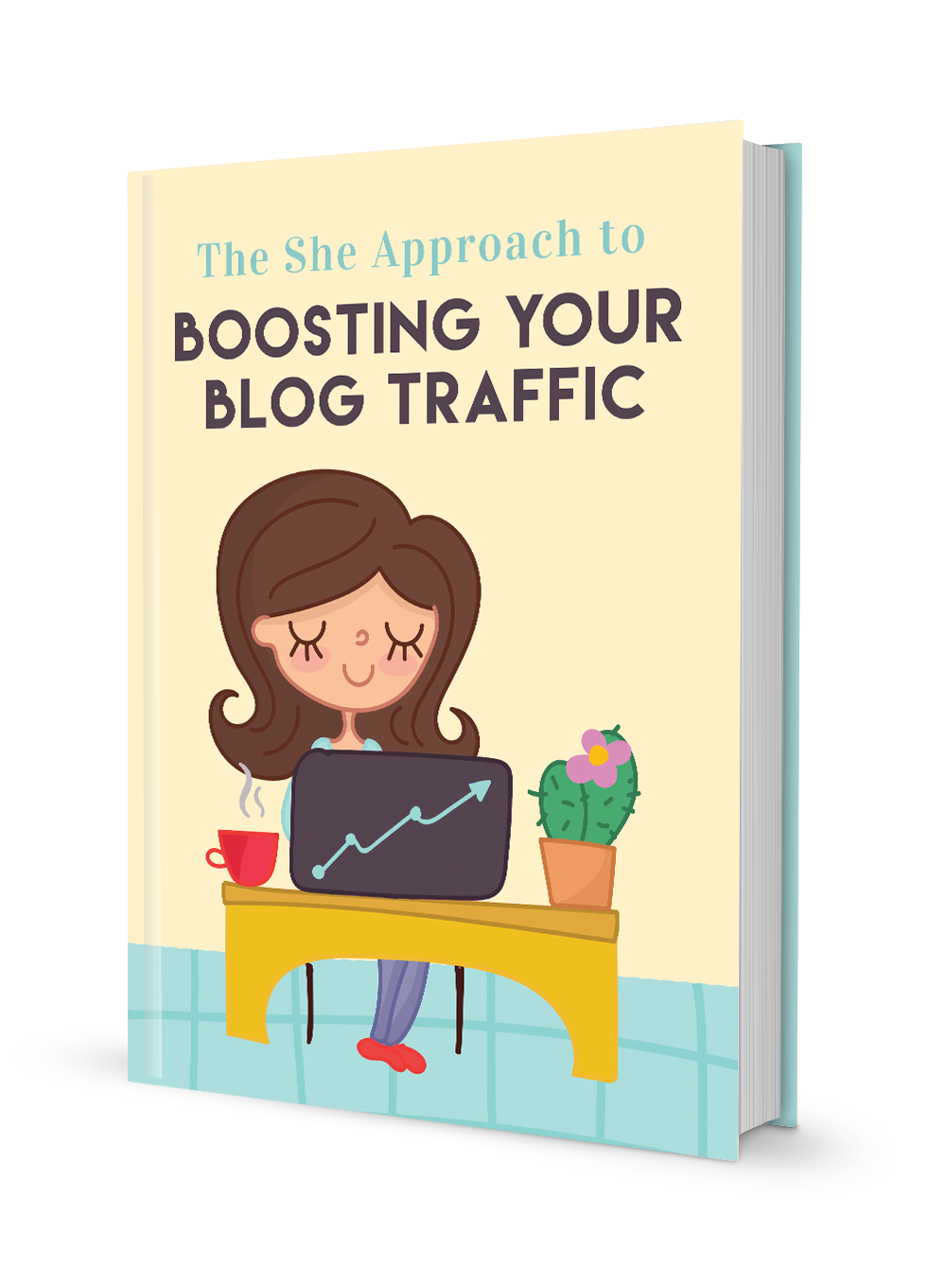 From Zero To Superhero
From Zero to Superhero (Affiliate Marketing Training Bundle) is the ultimate guide to skyrocket your affiliate earnings.
Most bloggers out there make money through affiliate marketing.
Affiliate marketing is where you recommend a product and if someone makes a purchase you get a small commission.
From the ebook,(From Zero to Superhero) you get all the tips you need on how to master affiliate marketing, a list of 300 programs you can join.
Most important is that you get to be part of a private Facebook community where you interact with other bloggers who are also interested in affiliate marketing.
Related post:Easy affiliate marketing tips for new bloggers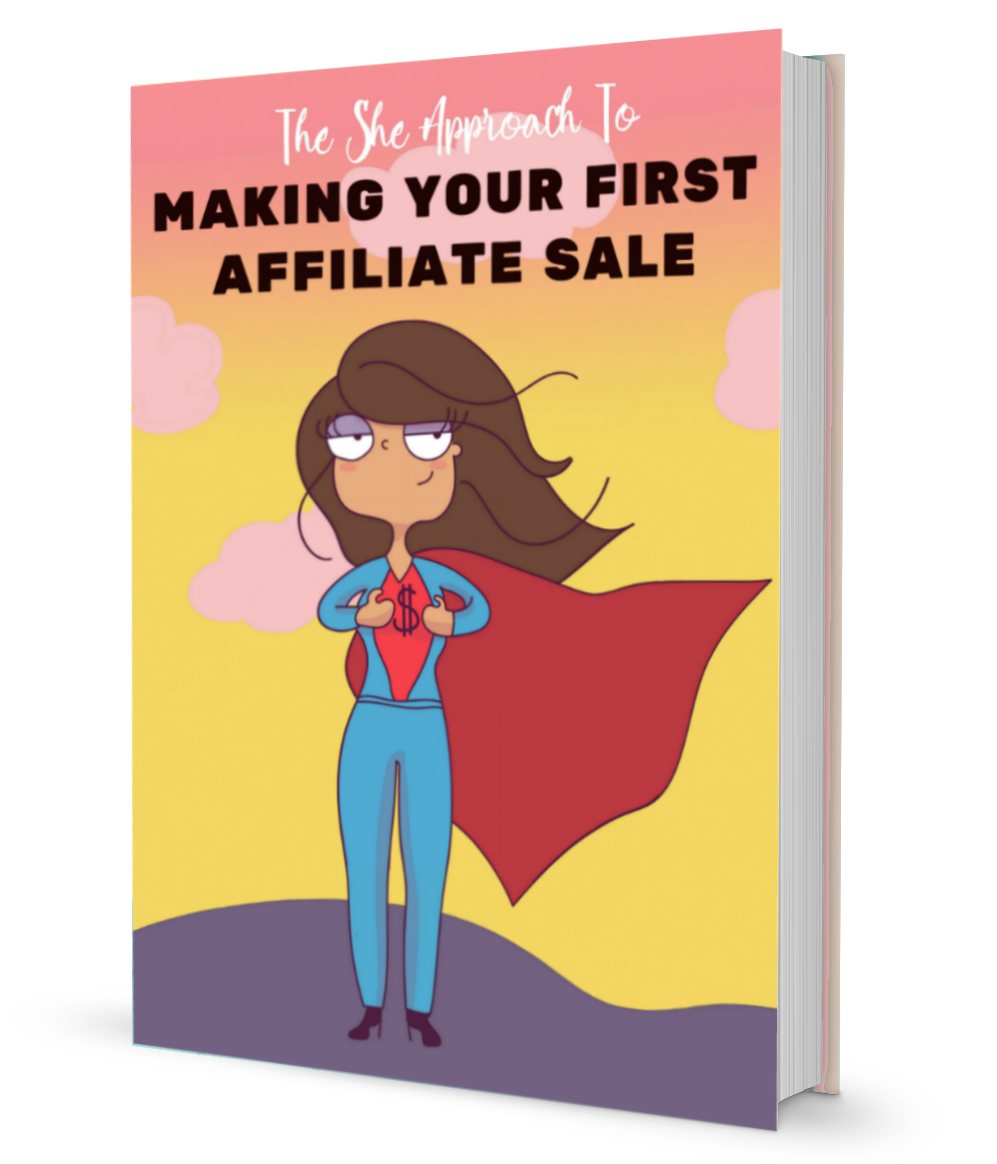 3.Start Email List Right away
One of the biggest mistake that bloggers make is that they wait for so long before they start growing their email list.
If you have been doing some reading you might have seen many bloggers insisting on focusing on your email list from day one.
The main reason is money is in the list. When you have your own products you can upsell it through email or even any product you are an affiliate to.
Interacting with your readers is easy through email since it is one on one and you also get to boost your traffic.
Convertkit is the way to go. I use and love convertkit. It's is very easy to create sign up forms and funnels. You can add as many signup forms in your posts.
A few ways you can start growing your email list is through offering freebies, content upgrades, a checklist, printable as long you are solving your reader's problems it makes it unresistible.
You might be wondering what do I send to my email list? You can send;
A welcome series
New blog post
Freebies or even let them know when you have a content upgrade. For example, my free SEO ebook is my most successful freebie so far.
Roundup posts
If you want to start growing your email list I highly recommend List by Number. List by Number is by Suzi and I love her ebooks because they are usually packed with valuable information and you actually what you pay for.
You will learn how to create freebies that actually converts,24 ideas on how to grow your list and much more.
4.Make Pinterest your best friend
Pinterest! Pinterest! Can't put more emphasis on this. Using Pinterest is a game changer when it comes to traffic.
It is the best way to get people on your blog and especially if you are just starting.
The good thing is that you don't have to spend the whole day online pinning you can schedule your pins to go out on a specific day and time using a scheduling tool such as tailwind.
You need to join as many group boards as you can (you can get a list of 480 group boards in blog by number) for you to be able to pin a lot.
Make beautiful, eye-catching graphic that people can resist to repin.
I personally use tailwind and do manual pinning too. Recently I enrolled in Carly's book Pinteresting Strategies from Mommy on purpose.
She recommends manual pinning and am already seeing an increase in pageviews just a few months down the line.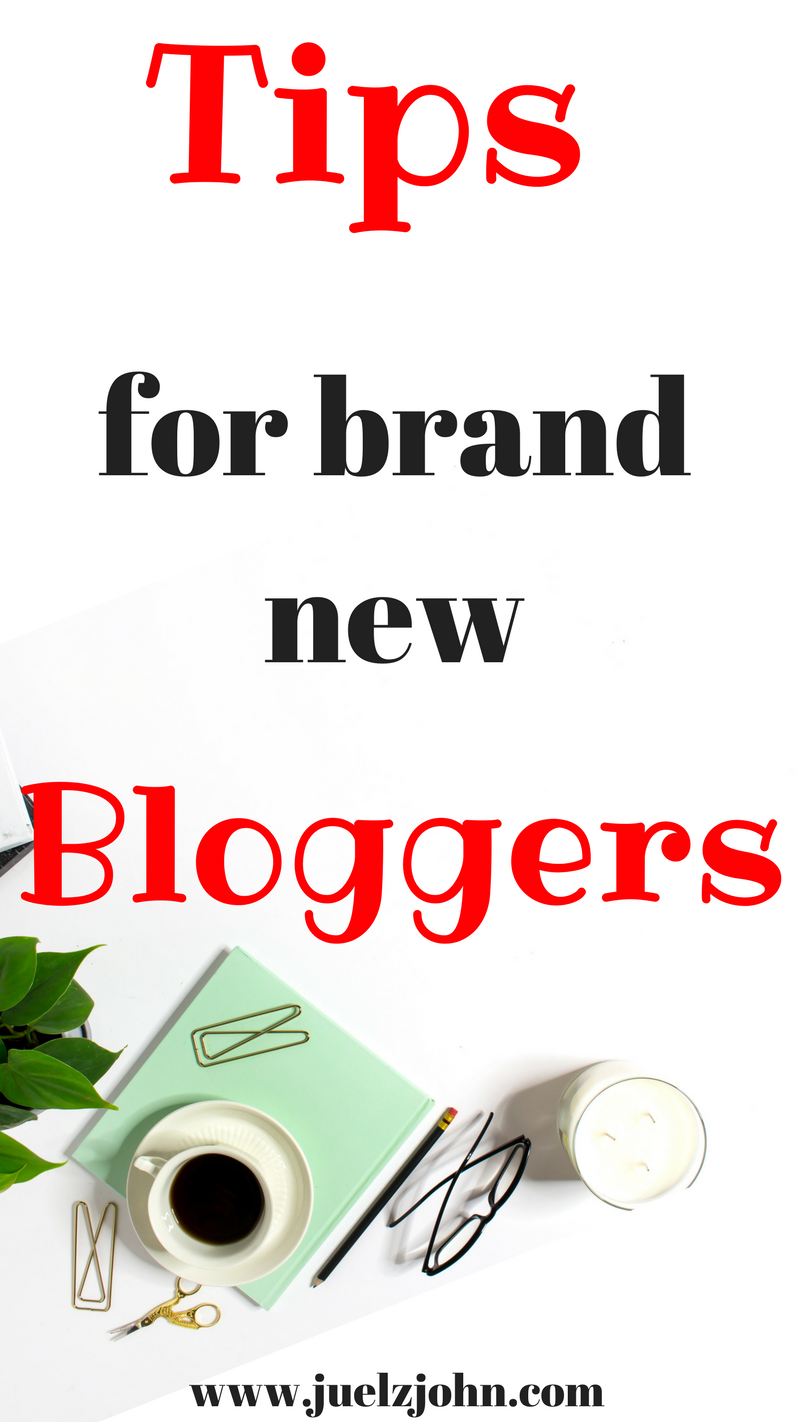 5.Proofread your posts
This should be number one on this list of blogging tips for beginners. There is nothing annoying as reading a blog post full of mistakes.
Yes, we are all human and we are bound to make silly mistakes such as punctuations, irregular verb conjunctions. Grammarly is the best free grammar tool out there and it basically corrects any grammatical error.



Publishing an article full of mistakes can be a turn off for many people and you might end up losing readers along the way.
6.Find your voice
As a content creator, you need to find your voice online. You might be thinking, but almost every topic under the face of the earth has been written about how do I do it?
Develop your own writing style. Every blogger is different and if you try to copy someone else you will fail miserably.
You can observe what other bloggers are doing in your niche and get some ideas from them. Let your personality shine through.
7.Blogging tips for beginners: Quality over Quantity
As a new blogger, you might feel the need to publish a post every day which is nearly impossible. You will end up putting extra pressure on yourself.
Yes, your blog should be updated regularly but it doesn't have to be on a daily basis.
Instead of pushing out no so good posts why don't you spend some more time coming up with more valuable content.
Content that will make your readers happy and which will make them keep coming back for more. Your posts should serve a purpose.
Find out what problems your readers are struggling with, then try to solve them.
I hope this post on blogging tips for  beginners  was helpful and if you thinki have left any important tip let me know in the comment sectio and i will add it.
You might also like:
9 things to do befeore you monetize your blog
7 easy tips to optimize blog pictures for SEO
7 tricks for crafting a catchy blog post title