Studies have shown that most blogs fail within the first 6 months. So, what does it take to start a successful blog?
Have you been thinking of starting a successful blog? Have you been doing non-stop research day in day out? That was me I spent months and months researching and consuming tips and tricks as I could.
You are in the right place. Before you start one, you need to understand that blogging is not a get rich fast scheme and yes blogging remains to be one of the unique ways to make money online.
To run a successful blog you need perseverance, tolerance, willingness to learn and you should be ready to put in the hard work. I know the pros make it seem easy but they didn't get where they are overnight.
Related post: How to start a profitable blog
There are many reasons as to why you might want to start a successful blog today. Maybe you are looking for a way you can be debt free? Or for an outlet to express yourself in a creative way and share your view with others? Or for another way to bring in some extra cash?
Then this could be for you whether you are a stay home mom, a young graduate whoever you are and whatever your profession is anyone can blog.
Why not take a chance and start your own blog today and in the right way. A year from today you will wish you had started.

I understand that not everyone has the time to do all the research and that is why I created this free blogging email course where you will get all my best tips and tricks on how to start a successful blog.
This step by step guide will help you cut down the hours of extensive research.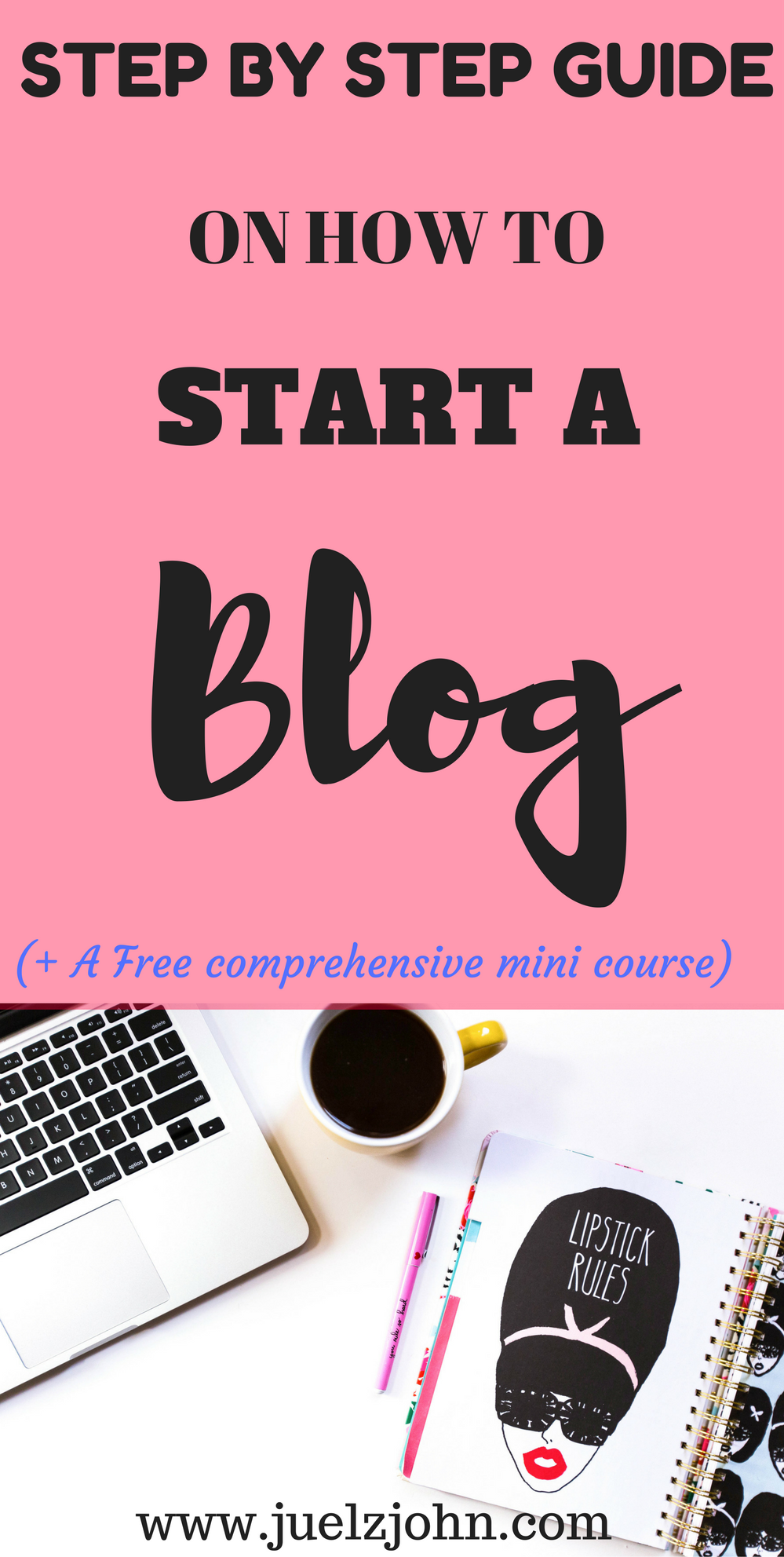 Here is what you will learn.
Introduction to blogging and why you should start a blog
How to choose the perfect niche
How to install your blog and WordPress
Must have essentials for your blog
How to write your first post
Different ways to drive traffic to your blog
How to monetize your blog from day one
Bonus; Important resources
If you have any question, feel free to ask in the comments section or email me [email protected]