Halloween is almost here which means it time to think of all things Halloween. From Halloween food, costume, decor, desserts, party ideas to easy Halloween cupcakes.
Halloween is one the most exciting holiday as it gives so much room for creativity. Creating all the spooky, creepy and scary DIY's and incorporating Halloween symbols such as Jack-O-lantern, witches, goblins, tombstones, bats, bones cobwebs, spiders, ghosts is beyond fun.
If you are looking for the best Halloween desserts to try out this year you are at the right place. These 19 easy Halloween cupcakes will blow your mind. They are great for Halloween party and school treats.
These Halloween cupcakes ideas are going to wow everyone. They are so fun, easy to make, and taste so delicious. Whether you are looking for kids Halloween treats or you are hosting a Halloween party you are spoilt for choice. A wide variety of Halloween themed cupcake ideas with details such as ghosts, spiders, cobwebs, and pumpkins. There is something for you.
Halloween is one of my favorite holidays, I have done roundup posts of my best Halloween decorations, 30 Easy Halloween nail art ideas , Halloween party ideas, 15 must try Halloween cookie recipes and 33 simple sugar skull makeup looks so check them too.
Pumpkin patch cupcakes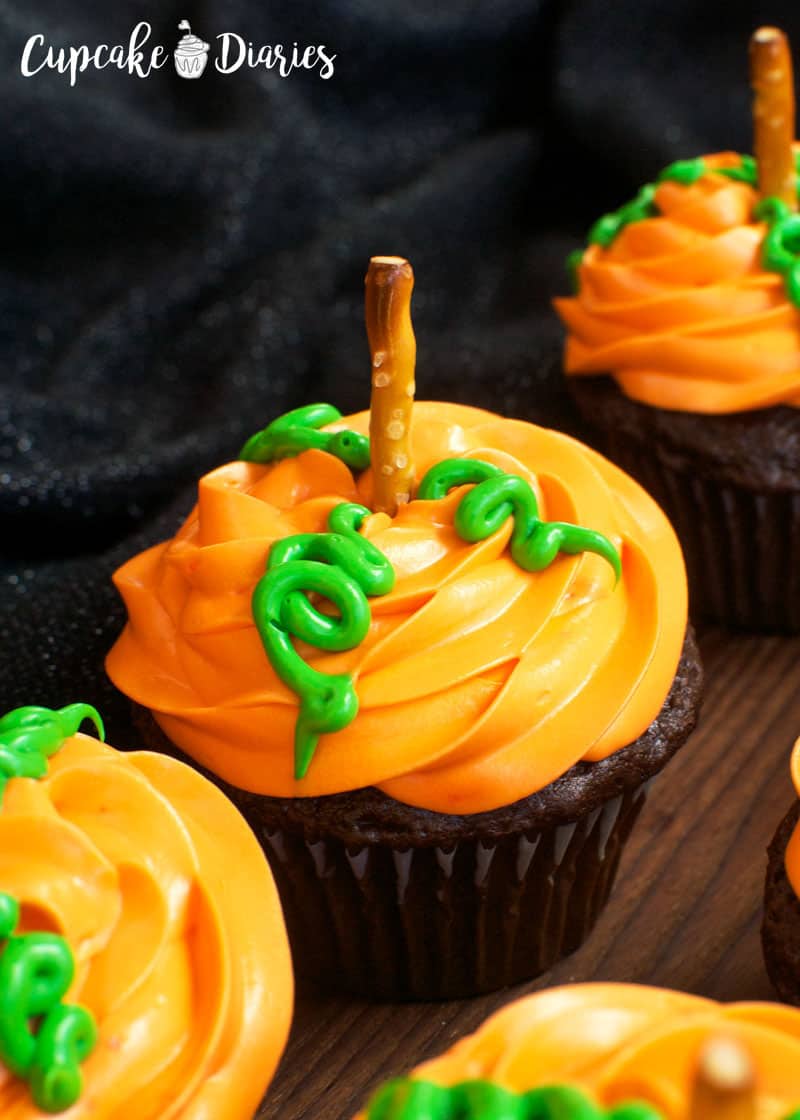 There is no better way to add in Halloween vibes than with spooky Halloween cupcakes. These cupcakes don't disappoint. They are great to make with kids and to celebrate the beginning of fall. Moist, tender and yummy. Source Cupcake diaries blog
Chocolate Halloween cupcakes recipe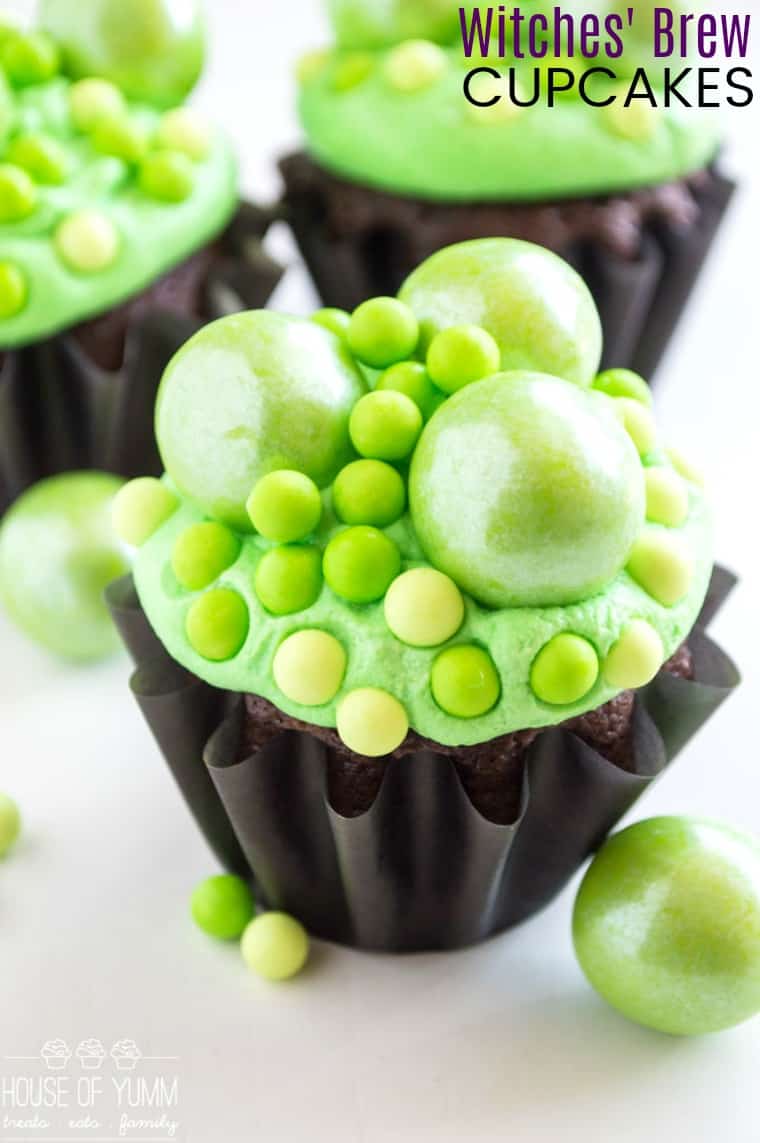 Simply divine. How beautiful are these cupcakes? These chocolate Halloween cupcakes are topped with fluffy green frosting and decorations to look like a bubbling cauldron of Witches' Brew. The best and most fun bit about these cupcakes is that you can add as much or as few bubbles as you want and you can also pile on the frosting to make it even more bubbly. The combination of green and black is phenomenal. Makes the cupcakes so unique. Source Cupcakes and kale chips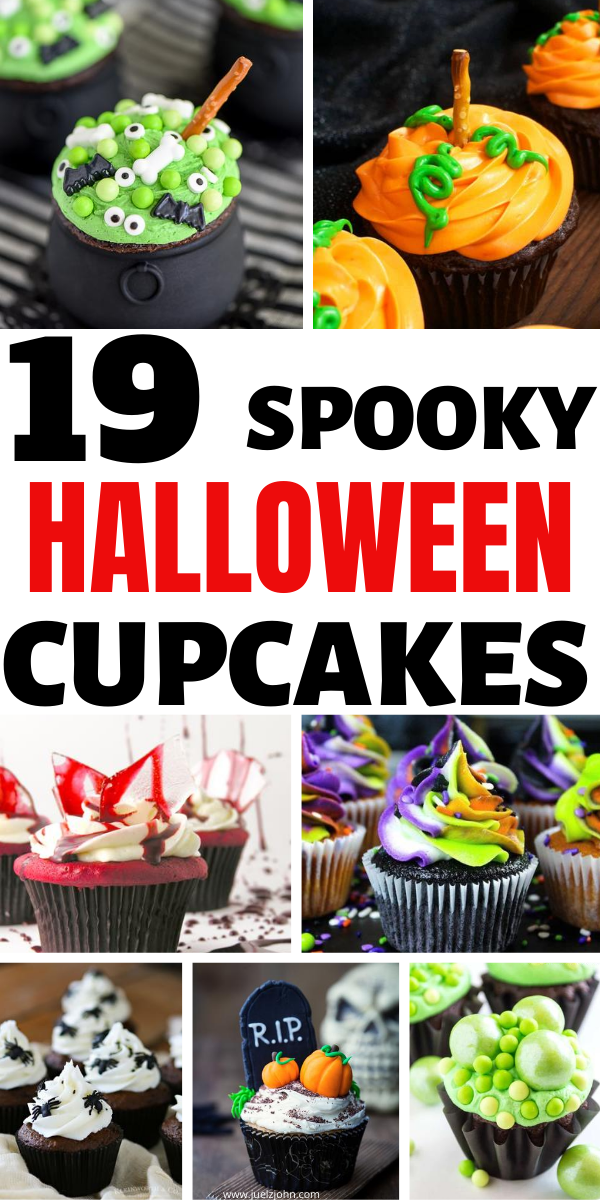 Wicked witch cupcakes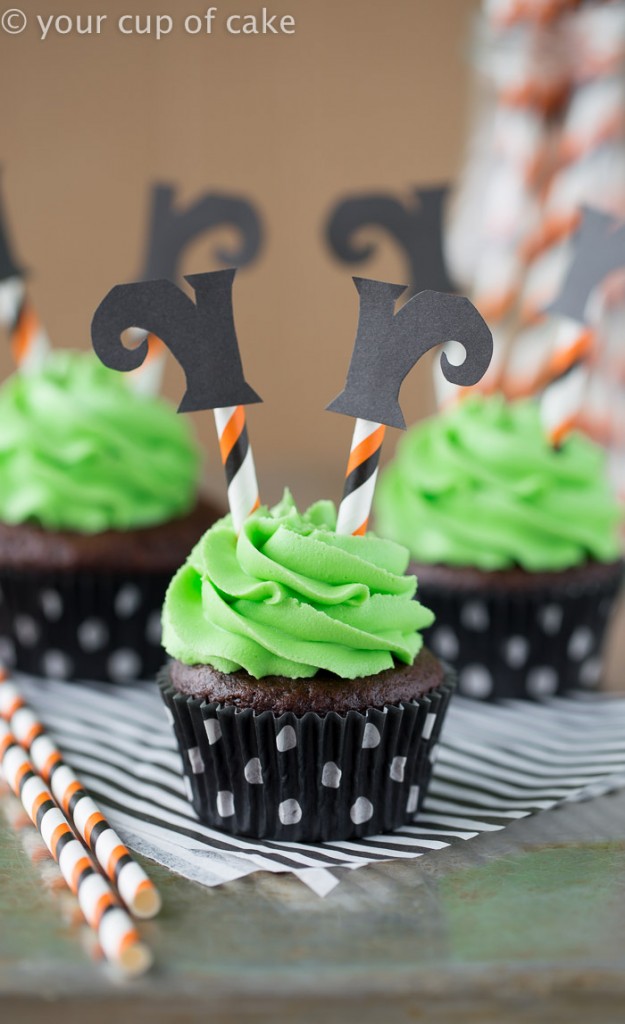 Perfect Halloween cupcakes that are so adorable and fabulous for Halloween party. Witch legs are super great for Halloween season and the best part is that they are super easy to make. You don't need to think of creating a face and hat. You simply take a black paper draw witch legs and cut them out. Source your cup of cake
Reese's Frankenstein cupcakes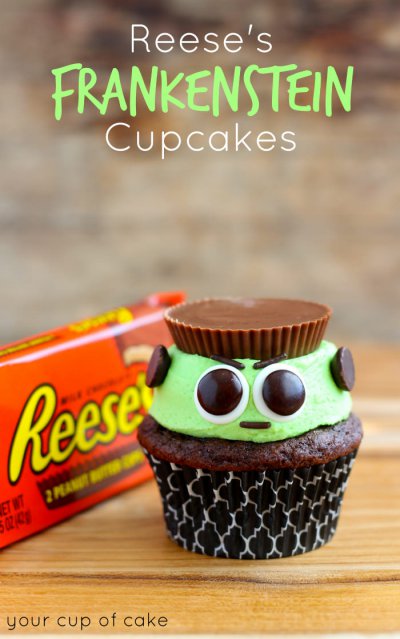 These Halloween cupcakes are made with M&M's, chocolate chips, sprinkles, green frosting and topped with a Reese's Peanut Butter Cup. Super cute and spooky. The Reese cups makes it super easy to make Frankenstein. Source your cup of cake
Candy corn cupcakes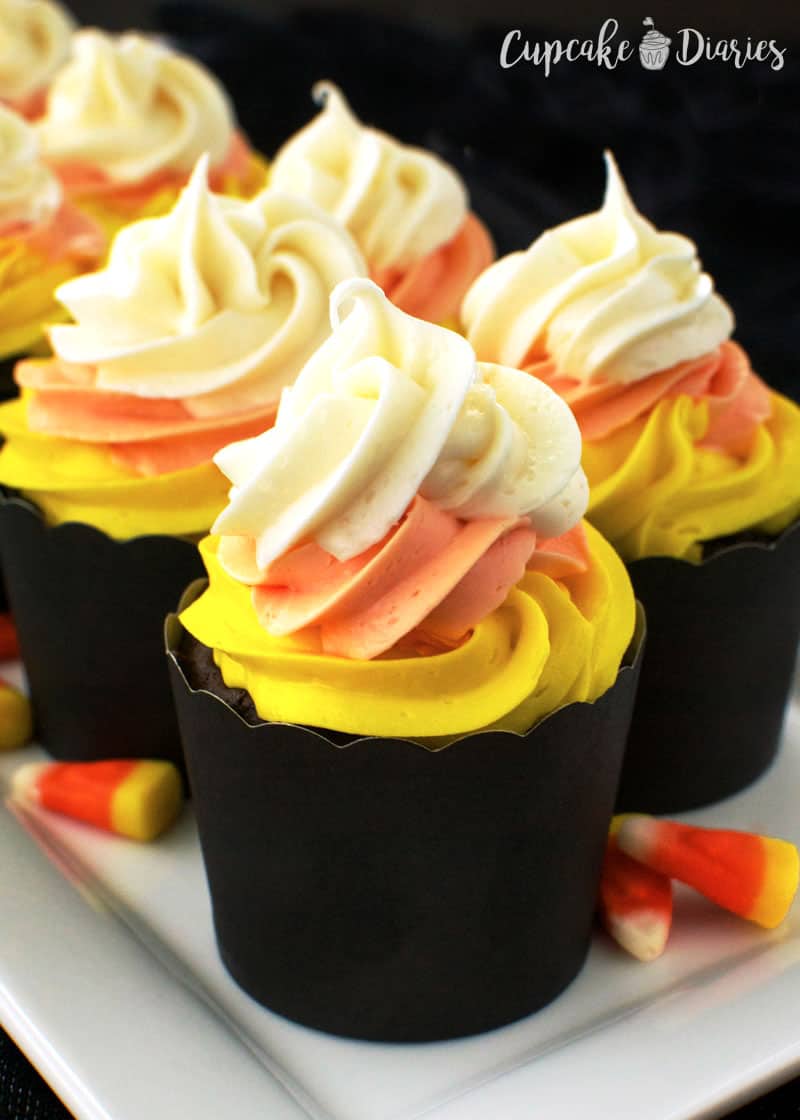 This is one of my favorite easy Halloween cupcakes. Super easy, elegant and fun to make. You can be sure they are going to be hit with everyone. Source Cupcake diaries blog
Creepy Halloween spider cupcakes
How divine are these Halloween cupcakes? This on your Halloween dessert table will go so fast. Creepy, easy to make and a great to add to your Halloween party menu. They are also a great addiction to a classroom party ideas. Source Kleinworth & co
Dirt cupcakes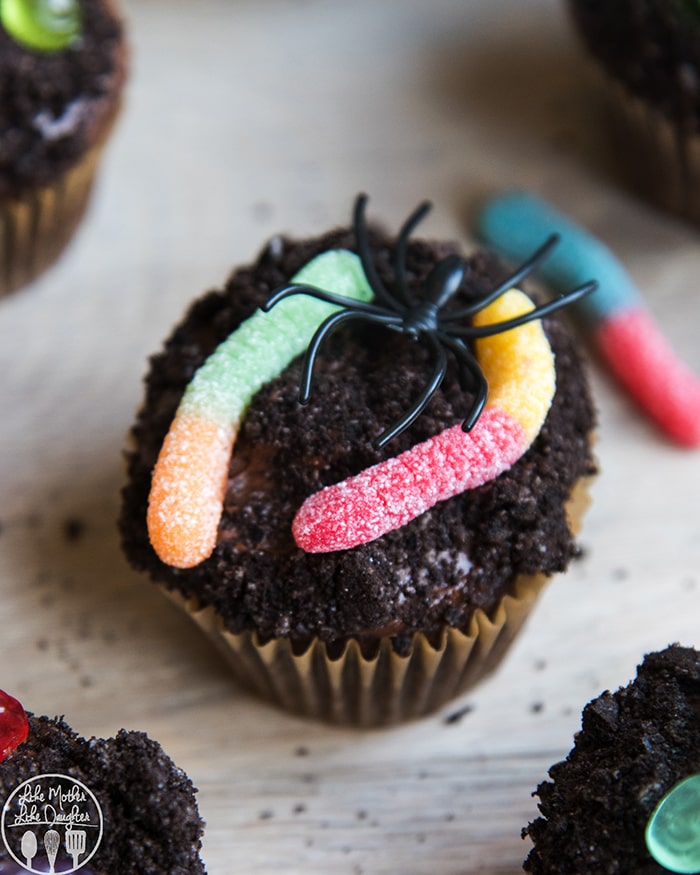 There is nothing that screams Halloween than dirt cupcakes. They are super delicious chocolate cupcake with chocolate frosting. The wiggly gummy worm and the Oreo crumbs makes the cupcakes so creepy. A fun Halloween treat for the kids. Source Here
Pumpkin spice pudding Halloween cupcakes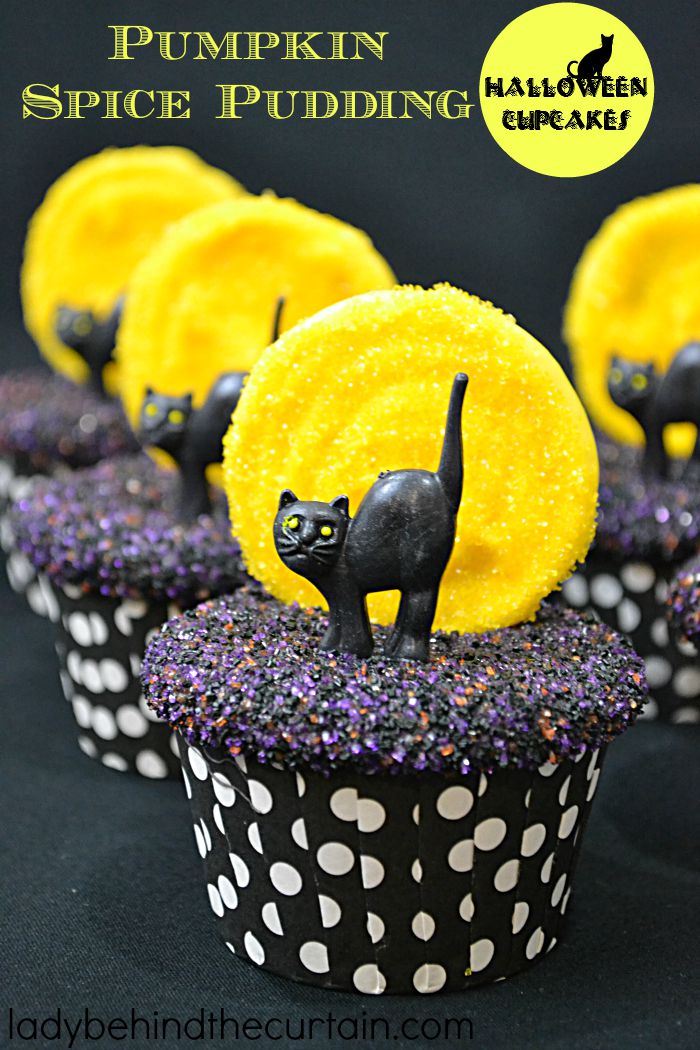 Everything about these Halloween treats is divine. They taste amazing and they pop. You can customize by changing the cat for an owl, a bat or a spider. Source Lady behind the curtains
Spider web Halloween cupcakes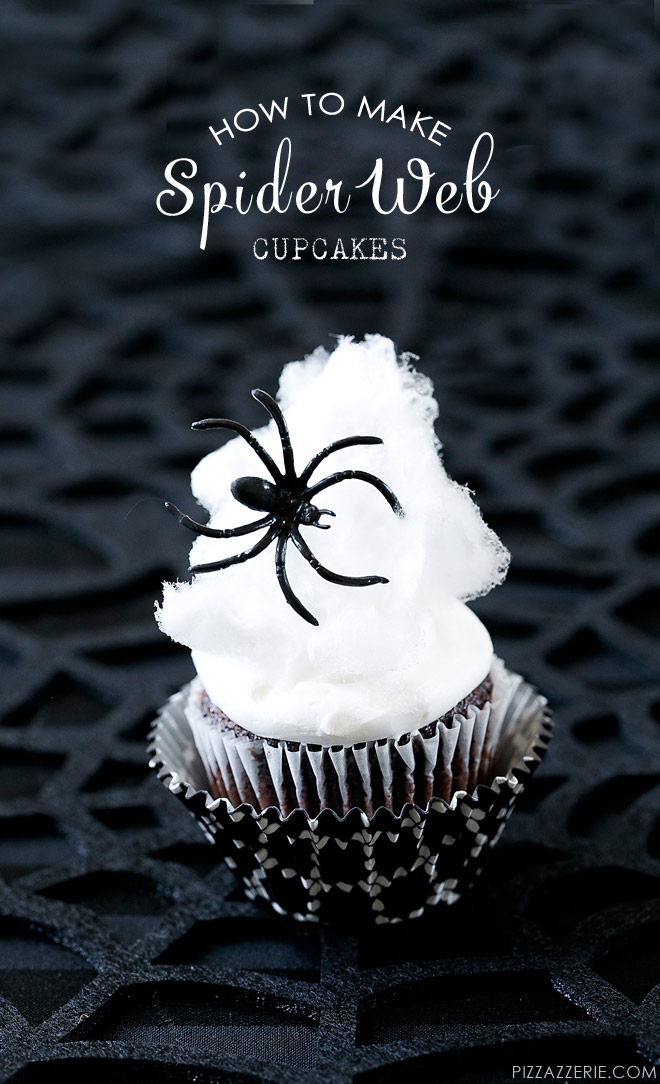 This spider web cupcakes are going to be the hit of any Halloween party. The use of cotton candy as spider web is so creative and genius and works so perfectly. When it comes to Halloween cupcakes it's the small things that really makes the difference. Make sure you involve kids in the decorating, they will love it. Source Pizzazzerie
Jack-O-Lantern mini orange cupcakes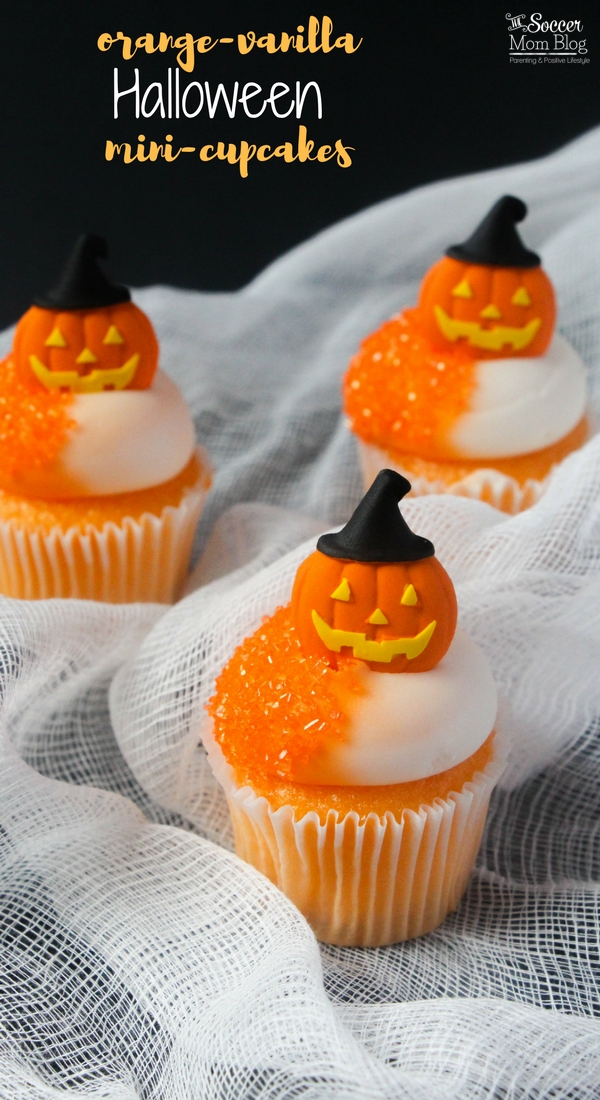 Jack-O-Lantern is one of the main Halloween symbols that you can easily spot on Halloween party ideas, food or even decor.They taste as great as they look. Like a creamsicle which a tantalizing combination of smooth vanilla and juicy orange fruit. You can customize it by swapping the Jack O Lantern for other Halloween fun decorations such as witch hats and legs. Source The soccer mom blog
Ghost cupcakes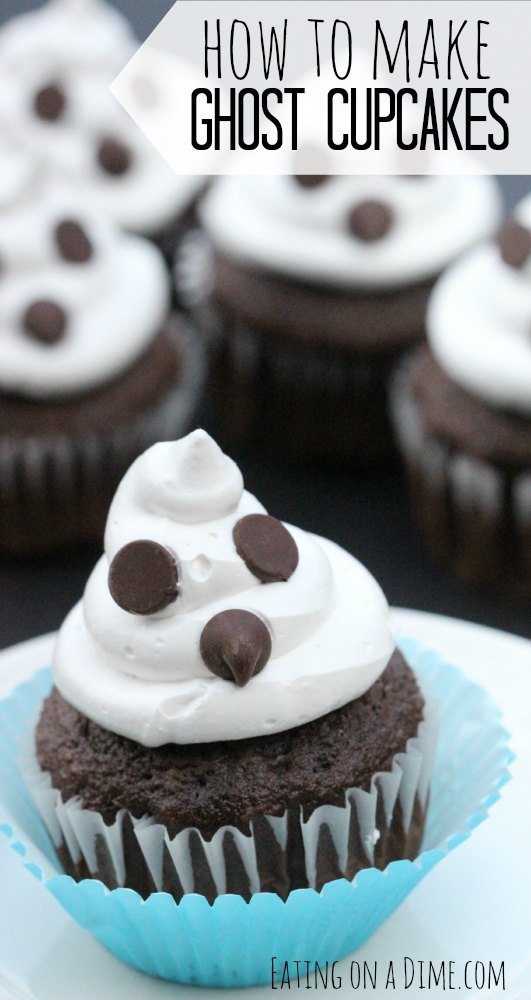 How adorable are these cupcakes. They make great gifts for Halloween party or even school treats. These is a great fun way to turn classic cupcakes to be Halloween themed. You can even go a step ahead by adding a few spiders and cobwebs. Source eating on a dime
Cauldron cupcakes

This is a fun twist to Halloween cupcakes. They are great for Halloween party and they are super easy to make with kids. Kid will enjoy sticking those googly eyes. I love the use of bats, googly eyes and bones. Source a pumpkin and a princess
Creepy broken glass cupcakes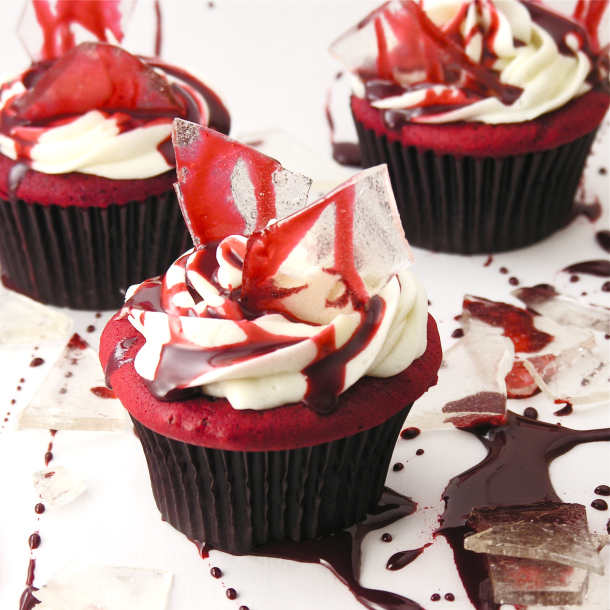 If you are looking for something creepy, this is it. Simply stunning and a Halloween treat that's worth staring at. These cupcakes will go so fast without you noticing. They look like something you would get in a horror movie. The smooth cream cheese icing is everything. Extremely delicious and it's a great idea to involve the kids decorating it. A great way to create memories. Source Easy baked
Halloween brownie cupcakes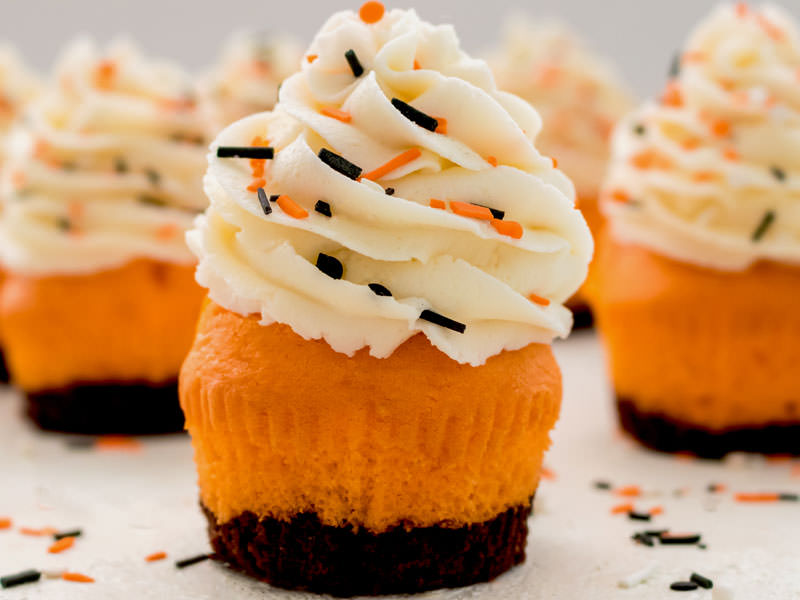 These brownie cupcakes are divine. Topped with orange and black sprinkles. So vibrant and the just scream Halloween. The orange and black makes them so bright, vibrant and so colorful. They taste as good as they look. Source two sister crafting
Monster cupcakes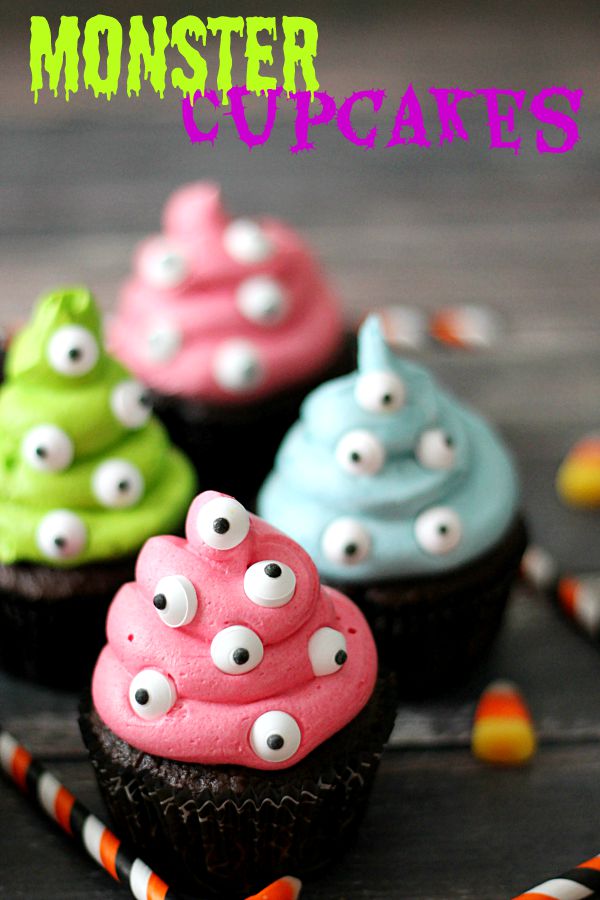 How fun will it be to have the kid put all the eyes? A fun way to create memories. A perfect way to add that Halloween spirit to your home. The pastel color theme going on makes the cupcakes so beautiful. They are moist, chocolately and irresistibly delicious. Source Here
Witches brew cupcakes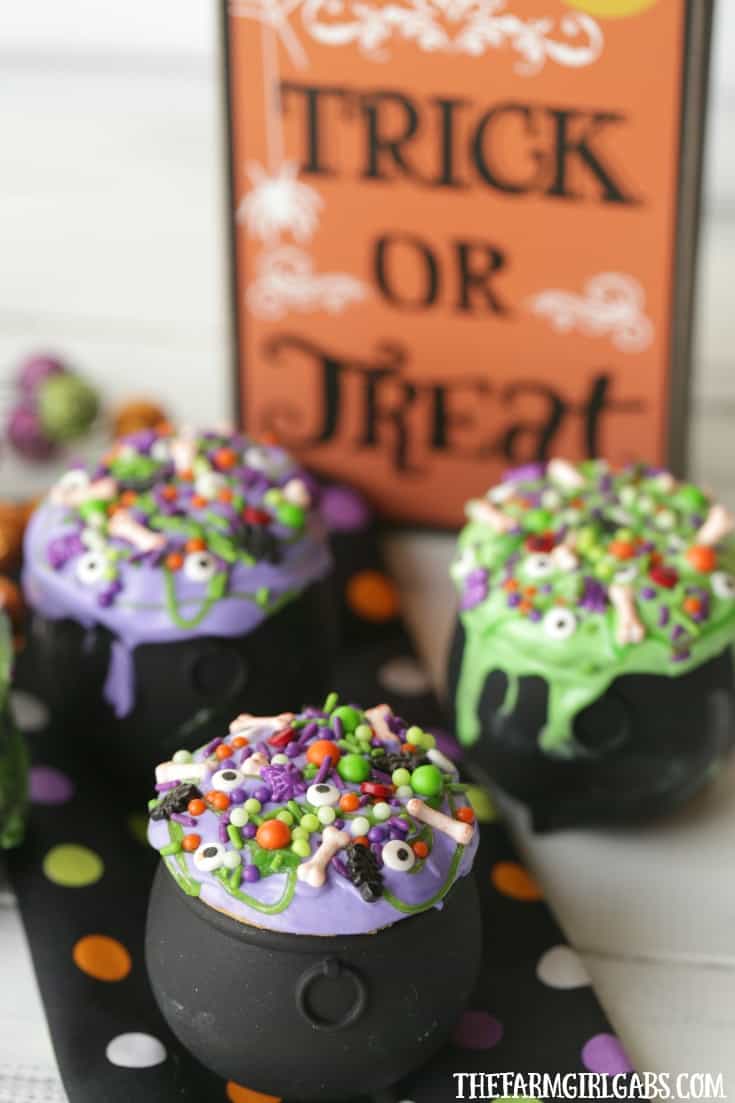 I might have just found my favorite easy Halloween cupcakes. Simply breathtaking. They are great for any Halloween party you might be hosting or attending. Such a fun Halloween treats which are also great for classroom party. They are full of bats, bones and eyeballs. They instantly scream it's Halloween season. Source the farming girls gabs
Halloween swirled cupcakes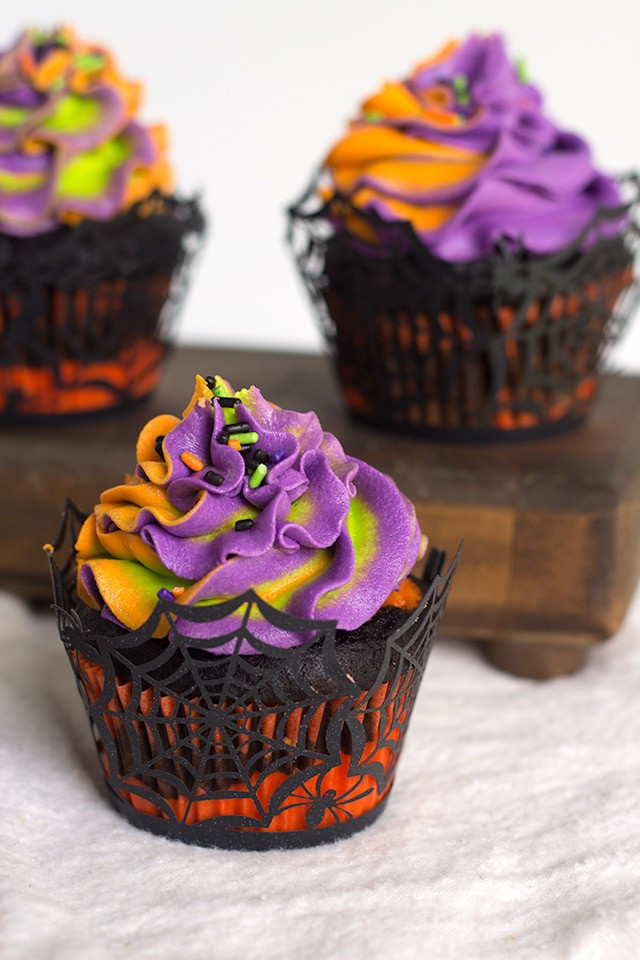 If you are looking for something spooky yet fun this is it. The colors are perfection. The combination of orange, purple and green is fantastic. Source here
Easy Halloween cupcakes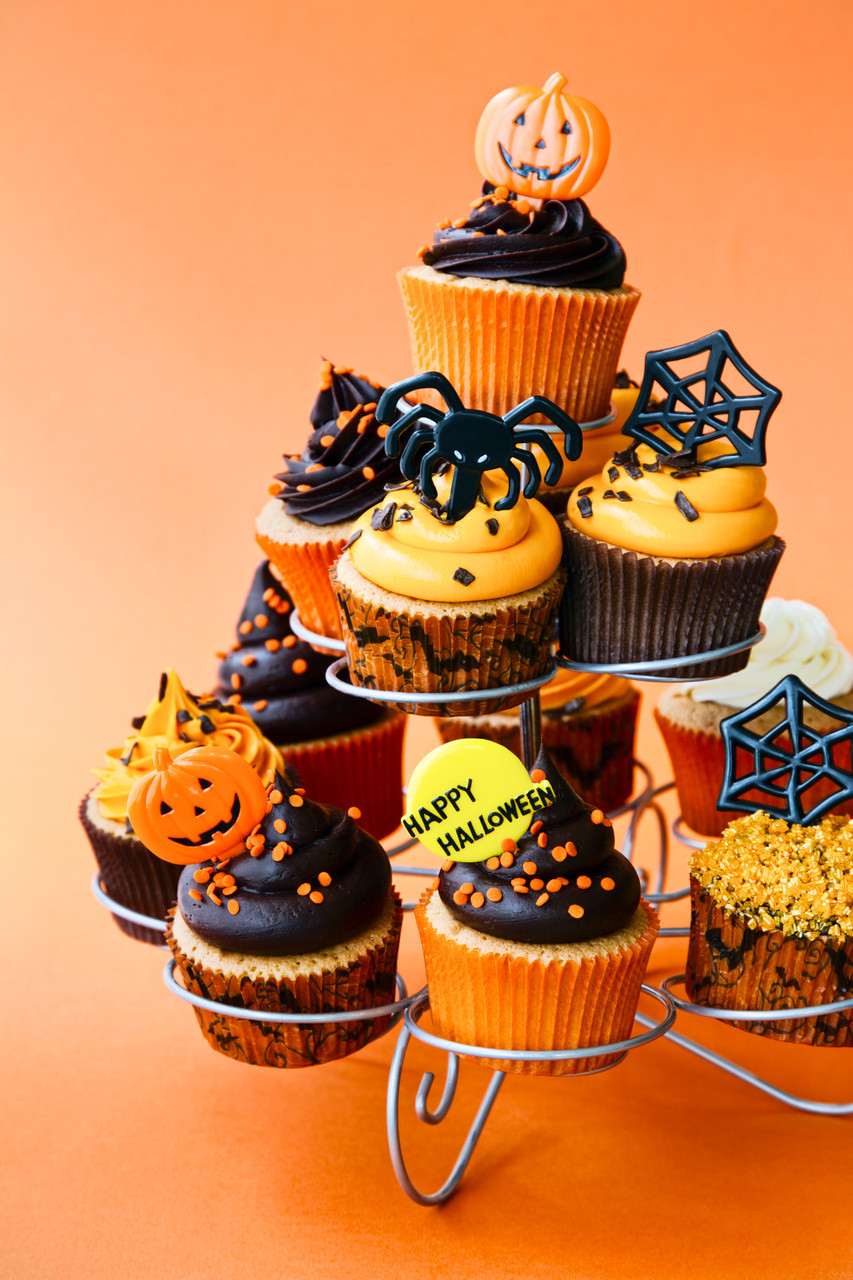 Enjoy this spookalicious Halloween cupcakes from Punch bowl
Easy witch's hat cupcakes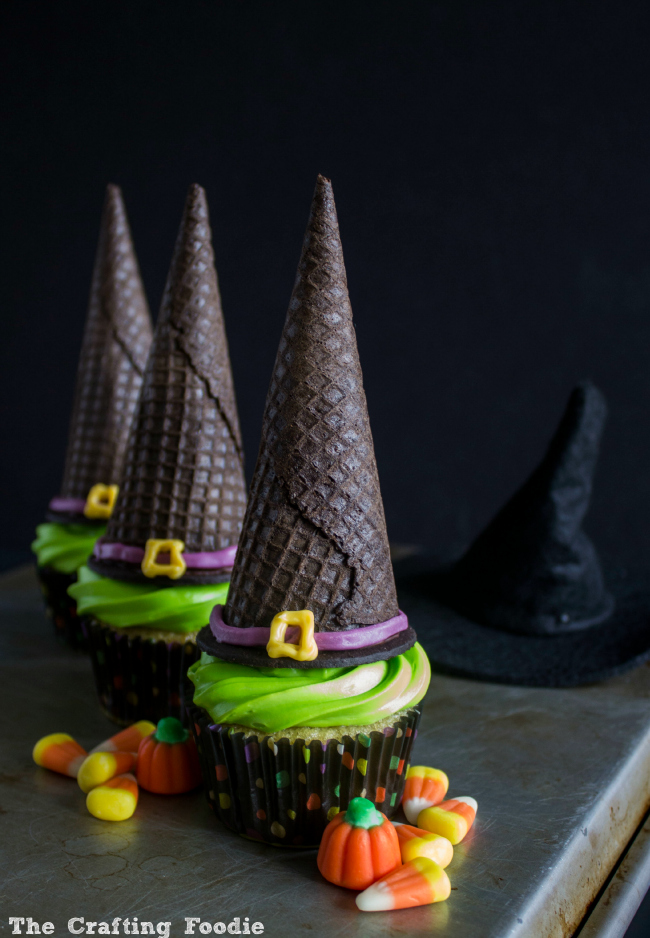 Spectacular. Once you try these Halloween cupcakes they are going to be your favorite Halloween treat. They are easy to make, festive and super fun. They are instantly add that Halloween spirit. You can customize by choosing your desired flavors. You can be as creative as you want and involve the kids to assemble everything. Source The crafting foodie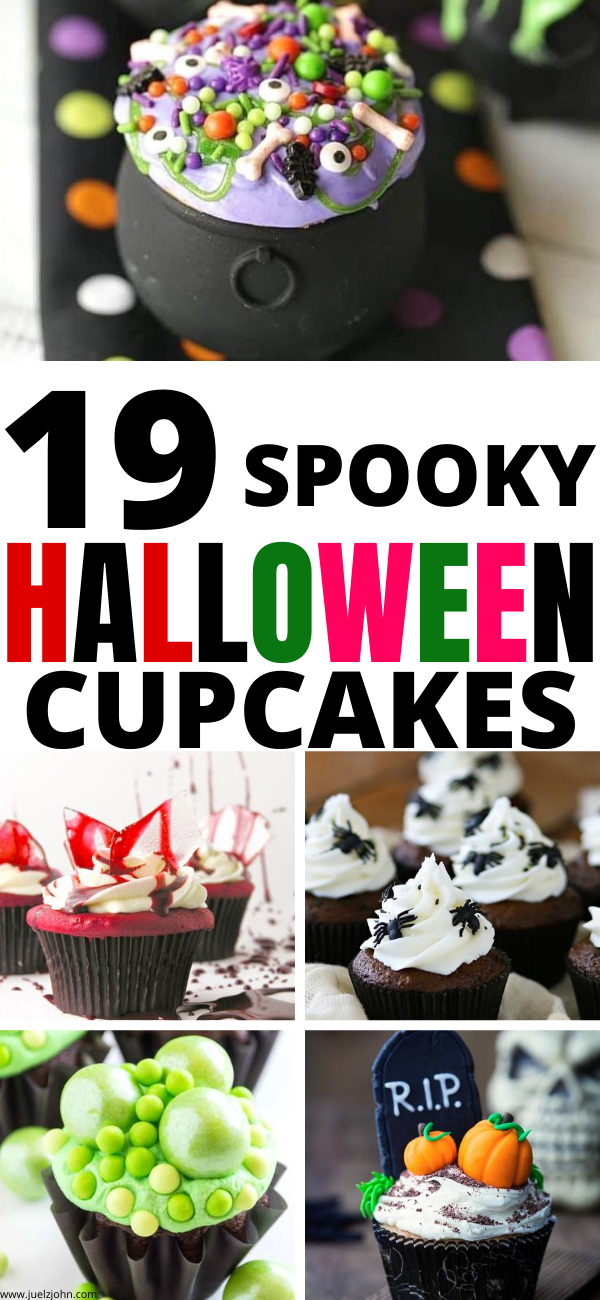 19 Festive, fun and easy Halloween cupcakes that are super delicious and will wow everyone. I hope you liked them and that you found a few Halloween treats you want to try.
Happy Halloween!