As we get into the holiday season, most of us we will be looking for easy festive Christmas crafts for kids. You have come to the right place.
These Christmas crafts for kids are perfect for all age, easy to make and super affordable. It is a nice way to create memories, have fun with the kiddos and have Christmas traditions to look forward to every year. What a better way to set in the Christmas mood and spirit than with some fun crafts.
For most of these Christmas crafts for kids, you will need a pair of scissors, glue, and cardstocks. Make sure the kids are supervised especially when handling sharp objects like scissors and paper trimmers.
I have compiled a list of 12 super easy Christmas crafts for kids ranging from Santa crafts, Reindeer crafts, Christmas tree crafts, Snowman crafts(my absolute favorite), Elf crafts the options are endless and the biggest struggle will be trying to settle for only a few. Enjoy.
12 Super easy Christmas crafts for kids
1. Paper plate shape Santa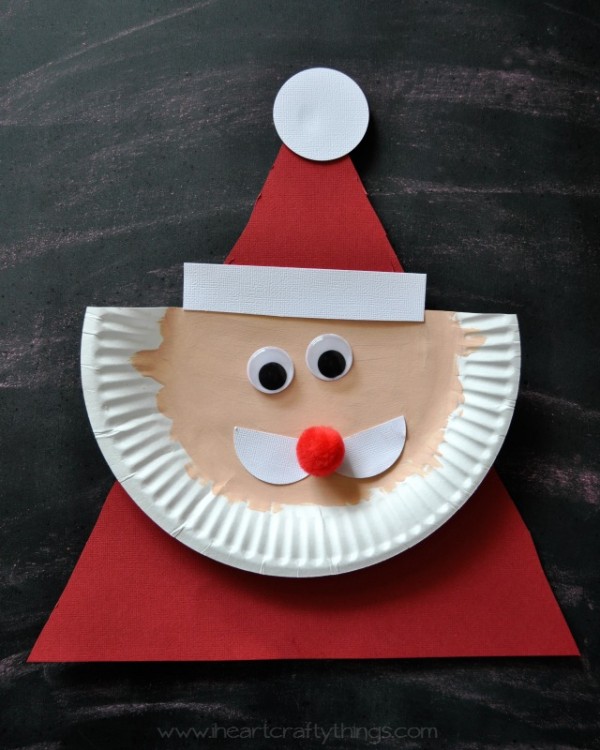 Can it be Christmas without Santa? Santa clearly sums up the Christmas holiday. You need: A paper plate, glue, Paintbrush, two googly eyes, a red pom pom, scissors, paint brush, acrylic paint, white and red card stock paper.
Which kid wouldn't love to make a Santa craft? They will have a blast. The pompom and the googly eyes are so adorable.
Step by step guide here
2. 3D Christmas tree craft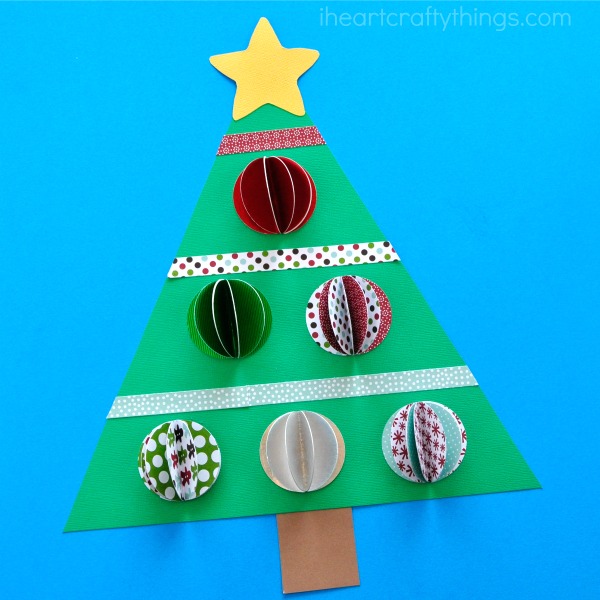 The colors and the different patterns in this craft compliment each other so well and they make it so unique. A great addition to your Christmas decoration, it can be displayed at home or school.
You need:
Foil cardstock, circle punch, glue, scissors, Christmas scrapbook paper, green, brown and yellow cardstock paper.
Full guide here
3. Santa beard Christmas countdown craft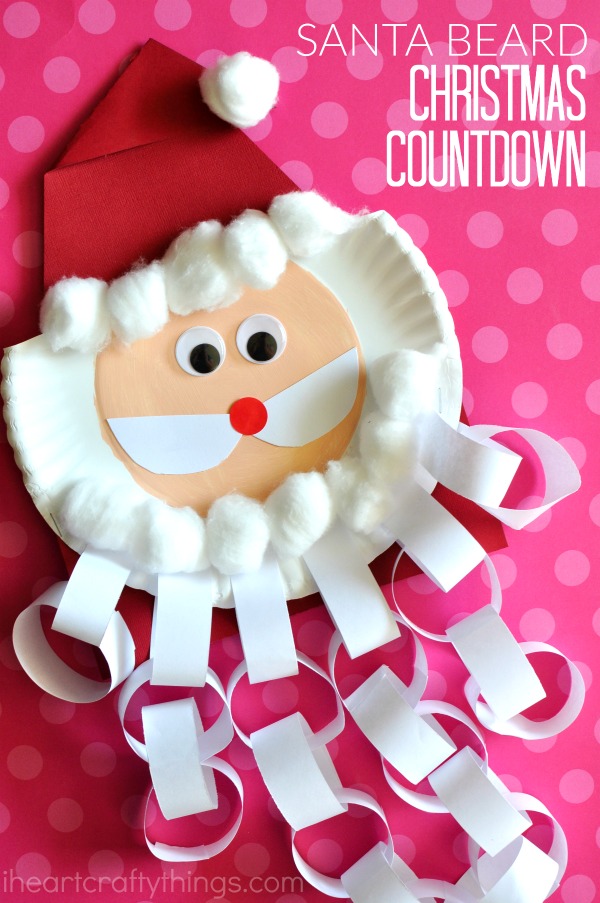 This Santa beard craft will have the kids excited about Christmas. Easy to make and the countdown part is interesting.Every day you cut off one of the paper chains from the Santa's beard and when you have finished cutting off the last paper chain, it will be Christmas. AMAZING!
You can tape it on a wall or hang it somewhere easily accessible.
You need:
Paper plate, cotton balls, googly eyes, scissors, stapler, white copy paper, red and white card stock, paint brush, peach paint, glue and glue stick.
Step by step instructions here
Interested in more Christmas holiday posts?
17 DIY Beautiful Christmas wreaths you'll love
15 Fabulous and festive Christmas mason jar crafts
19 Easy and delicious Christmas cookie recipes you must try
30 Festive and easy Christmas nail art designs you must try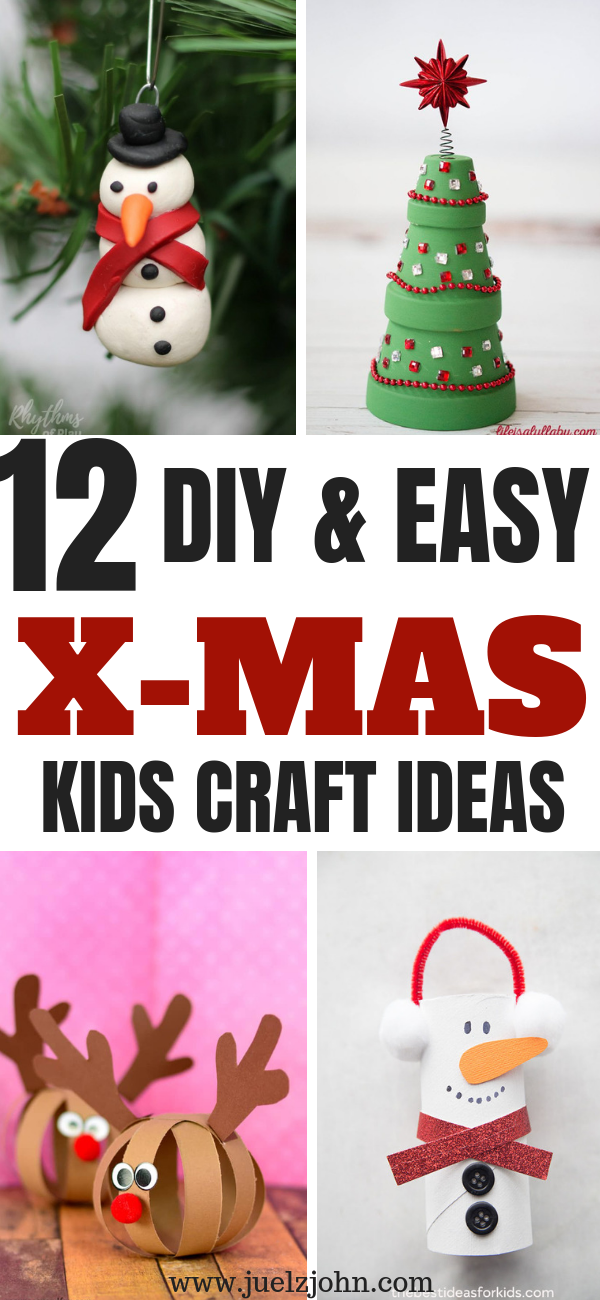 4. Christmas crafts for kids: Christmas tree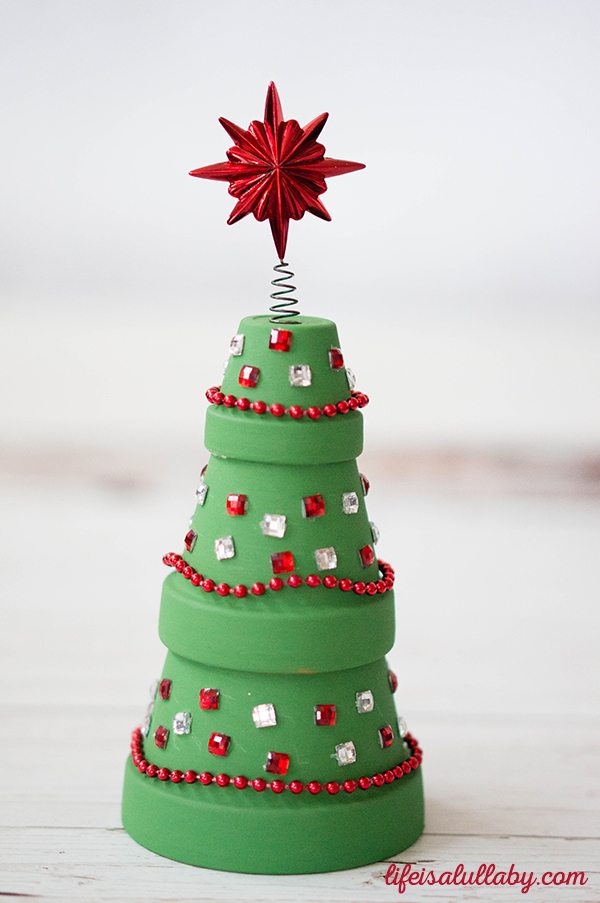 This craft is so beautiful and there so room for creativity. You can choose different colours such as pink, blue or silver. You can opt for different ornaments such as buttons, pom poms and sequins.
Extremely easy to customize and make it your own. The options are limitless. Let your creativity run wild. Simple and super fun.
You need:
3 Clay pots in different sizes, paint, beaded garland, glitter stickers, hot glue and a star.
Full tutorial here
5. DIY Polymer clay snowman ornament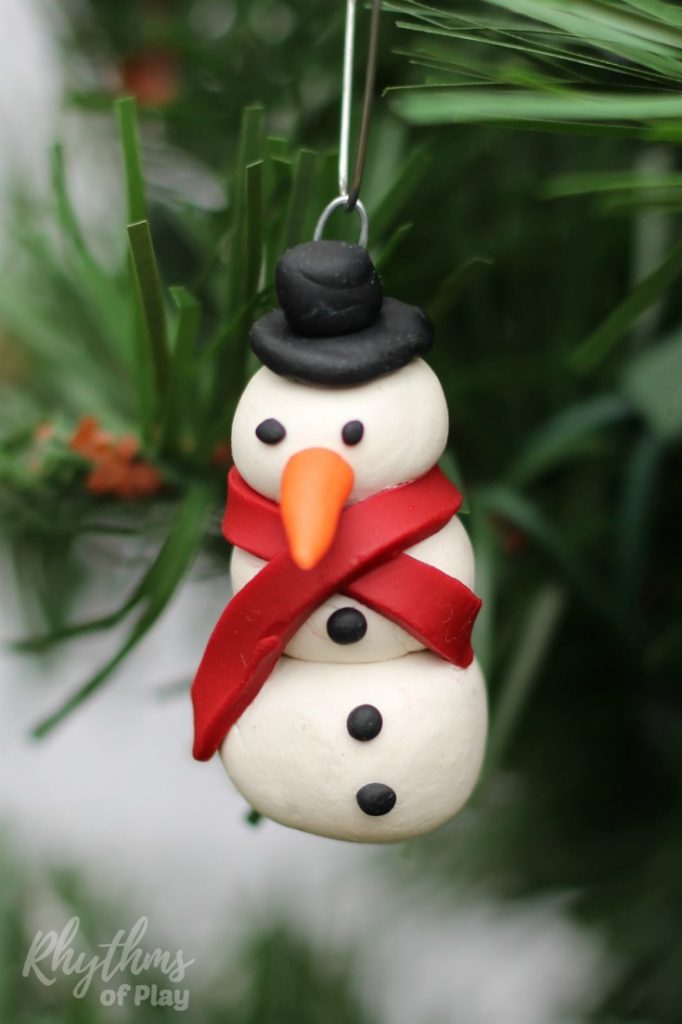 My absolute favourite. Am obssesed. They are so cute. You can custom make them a little to fit your liking. For example you can choose to make one with a scarf, with a top hat or a cap, and you can add twig arms with or without buttons.
To make it even more interesting you can add a few ornaments like snowflakes and presents.
You need:
Polyfoam clay, twigs, galvanized wire, wire cutters, ornaments, (clay tool, glass mat,oven bake clay and glaze pack these three are optional)
More details here
6. Paper ball reindeer craft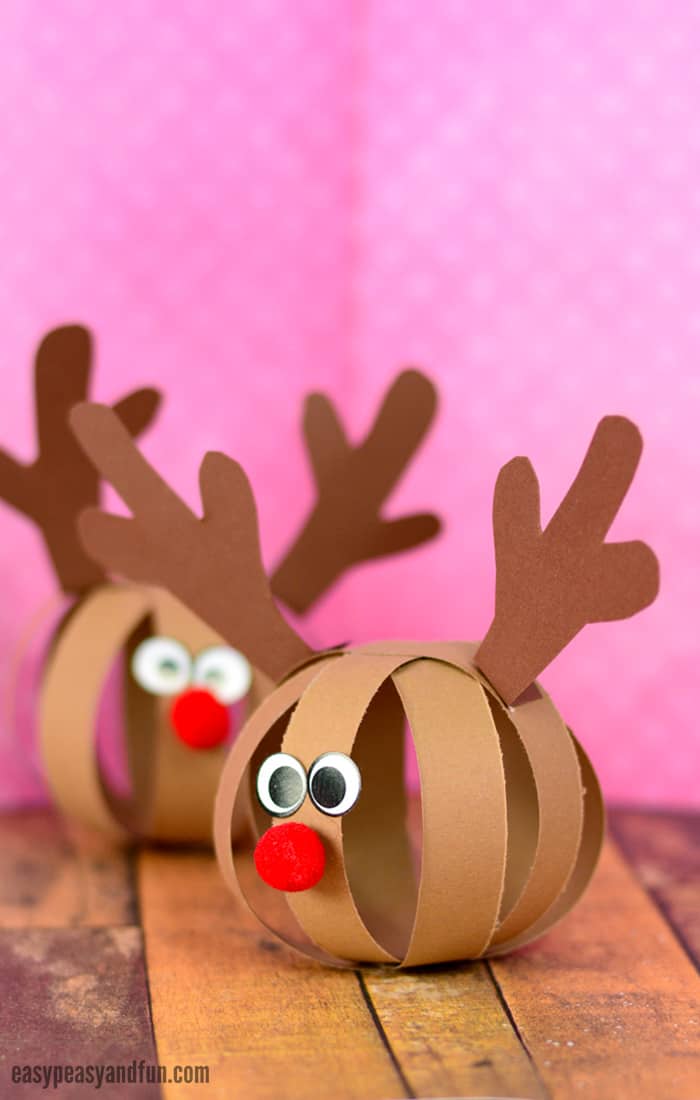 Rudolf the reindeer one of the main Christmas symbol. Easy peasy to make and it will only take you a few minutes. This is another Christmas crafts for kids that you can adjust to fit your taste.
You need:
Light and brown construction paper, scissors, paper trimmer, glue, wiggle eye stickers or googly eyes,pom pom and glitter glue to make it more pretty.
See more details here
7. DIY polymer clay snowman head ornaments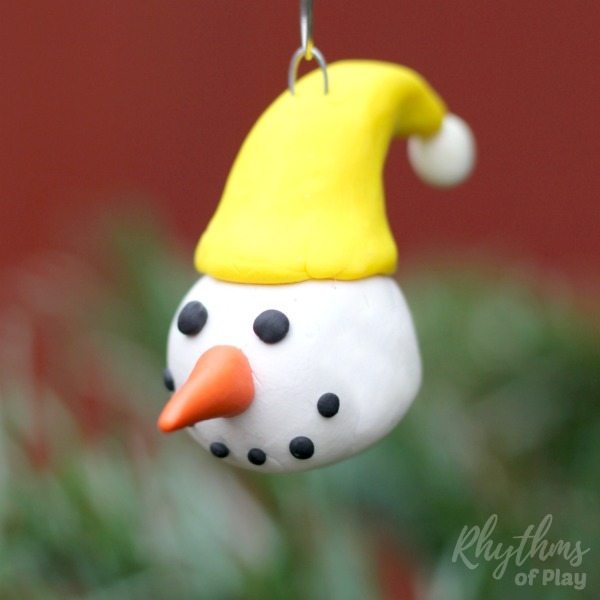 It can't get better than this. Look at how adorable these is. You can choose to have a winter cap or a top hat, which ever you prefer.
You need:
Polyfoam clay, galvanized wire, wire cutters, ornaments hooks and oven bake bond
See full details here
8. Frozen inspired Olaf ornament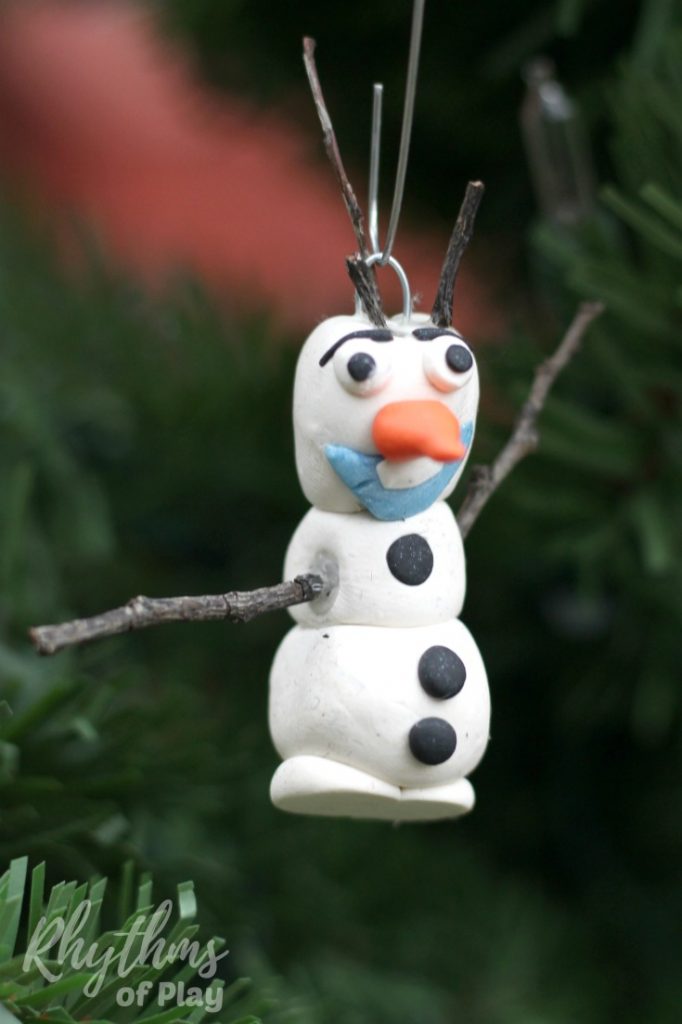 Olaf is another popular ornament when it comes to Christmas crafts for kids and Christmas decor as well. The supplies are the same as snow head ornament mentioned above. They are perfect for Christmas tree and as kid made gift idea.
Full guide here
9. Popsicle stick Christmas trees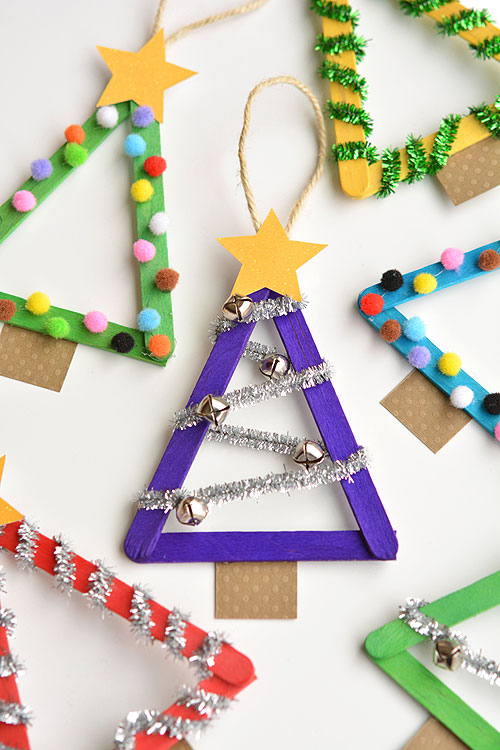 Are you looking for beautiful crafts to hang on your Christmas tree? This is it. Easy to make and super affordable too. You can decorate this craft any way you want, it doesn't have to be a copy cat with the one in the pictures.
To decorate you can use things as such tiny pom pom, rhinestones, buttons,glitter and jingle bells.
You need:
3 Popsicle sticks, brown and glittery card stock, a piece of twine, hot glue gun and scissors.
Get the instructions here
10. Christmas toilet paper roll crafts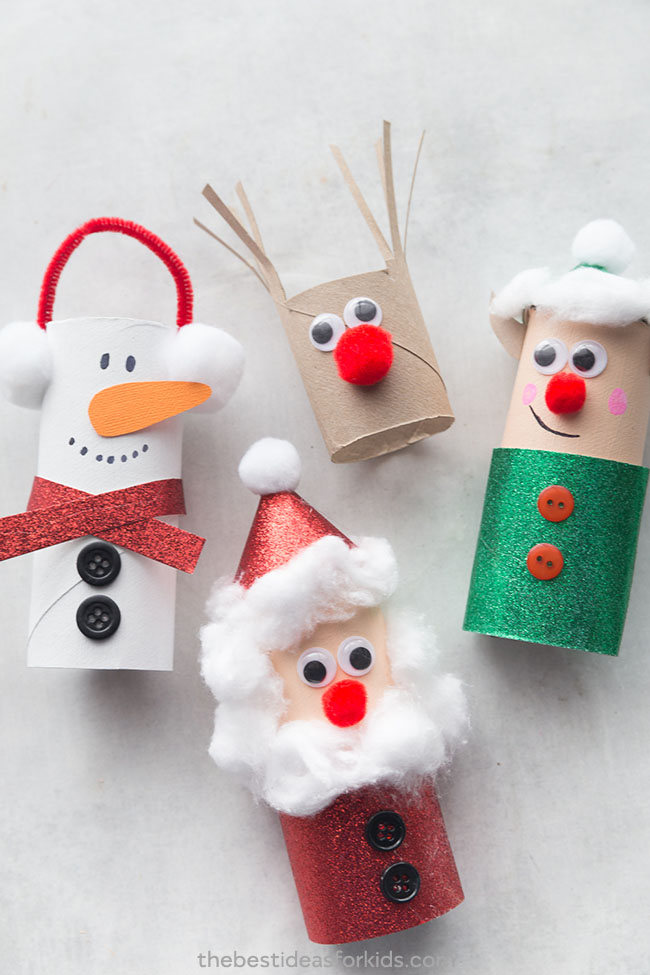 Kids naturally love making crafts with toilet paper rolls so this will be a big hit and a favorite. You can make so many Christmas characters such as the elf, snowman, Santa and reindeer.
Check out this post to see the specific supplies you need for the Christmas character you want to make.
11. Christmas slime recipe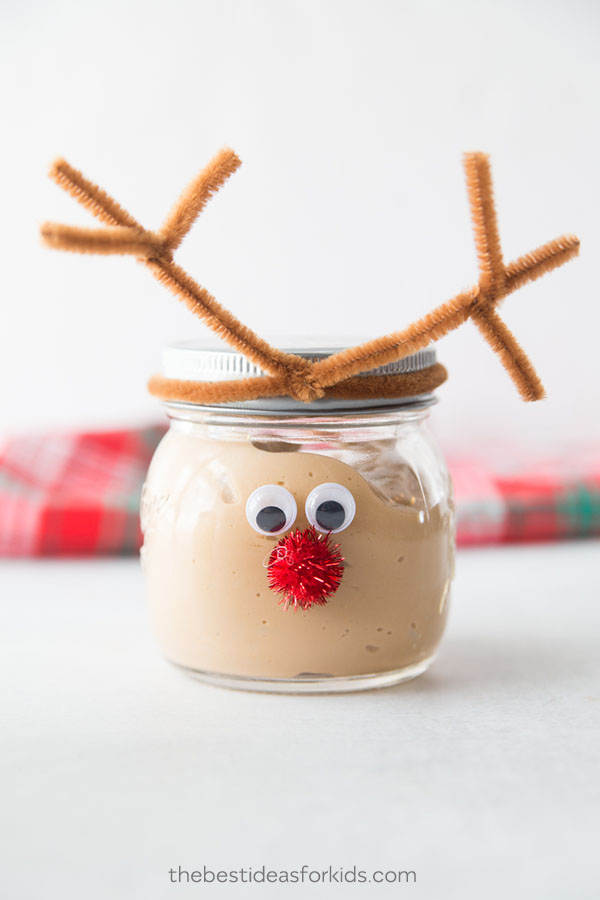 Which kid doesn't love slime? None.This Craft will be a total bliss for them. It will be a big win because you can make so many crafts out of the Christmas slime jars. That is the Rudolf Christmas jar, snowman Christmas jar and grinch slime jar.
The red nose on this Rudolf will for sure brighten people's faces. How cute is it?
Full details here
12. Snowflakes ornament craft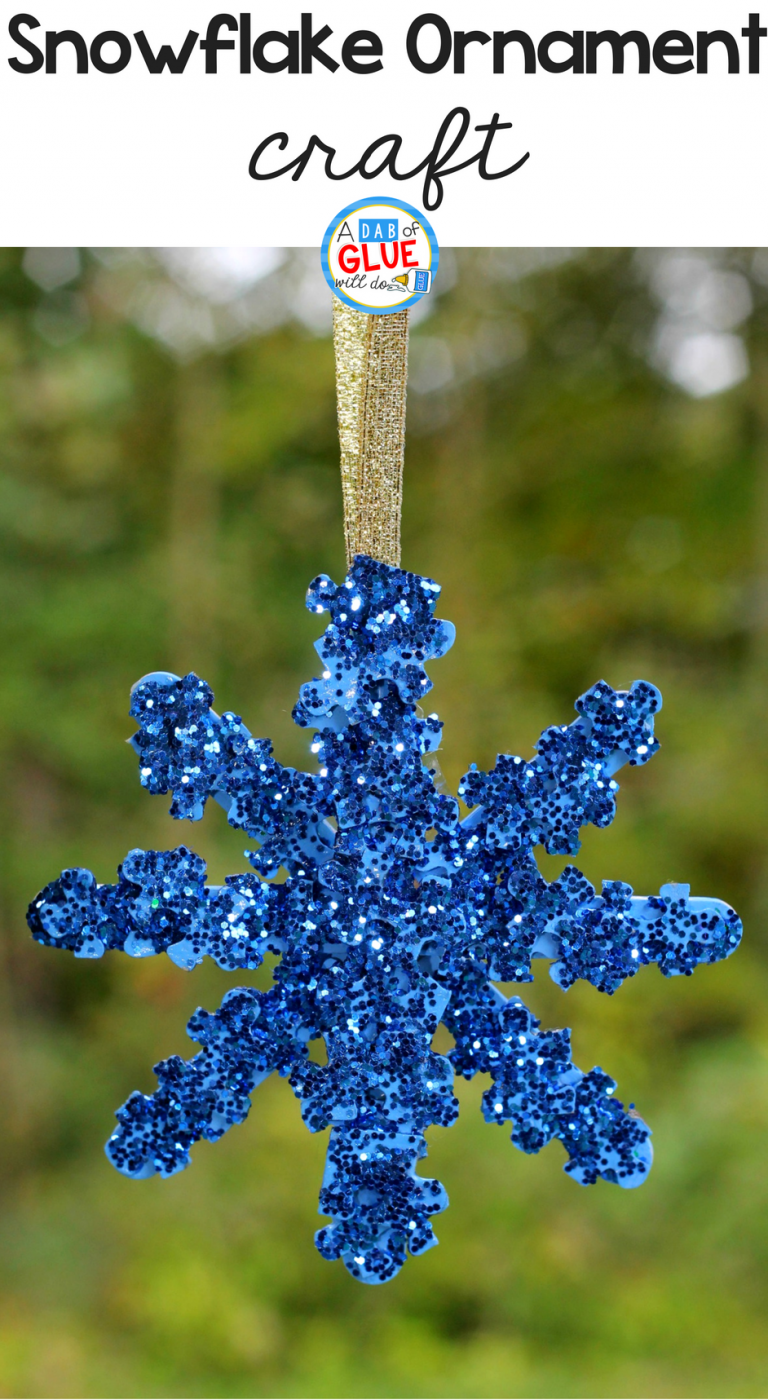 You can be more creative with this craft and change the color used to what you like. Be keen to pick a color that stands out. Can also be used as a gift.
You need:
Craft sticks, scissors, glue, puzzle pieces, blue paint, paint brush, blue glitter and a ribbon.
All the details here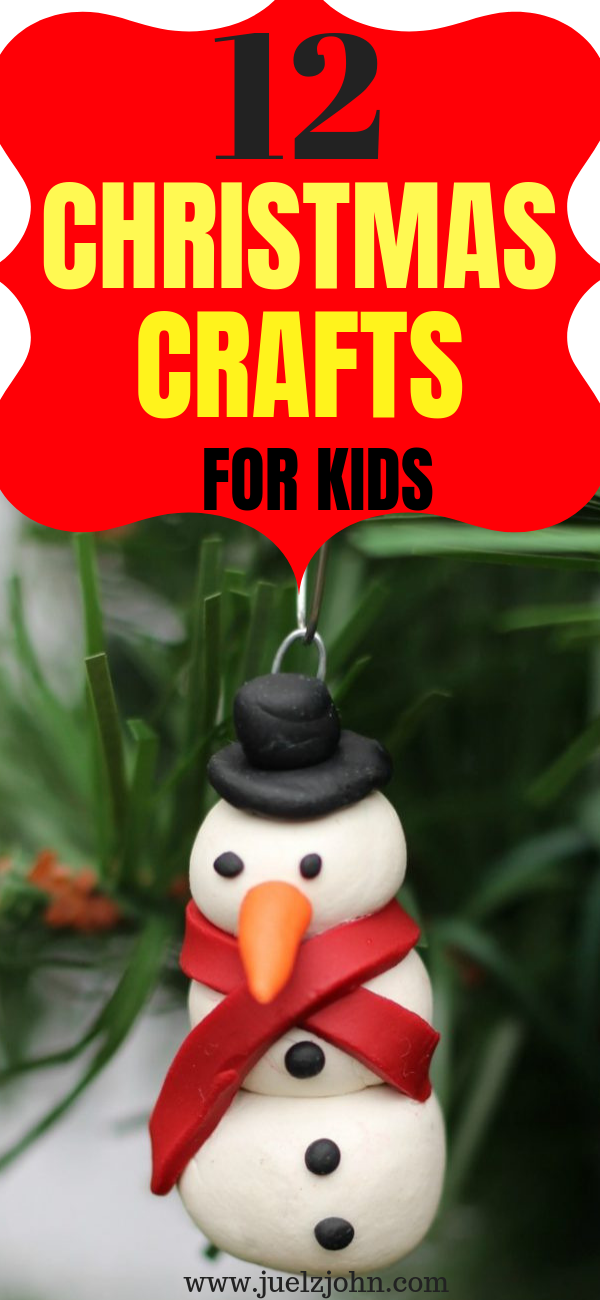 Making these crafts will be a good way to bond with the kids.Hope you have enjoyed these list of 12 easy Christmas crafts for kids. Which one do you love most?