Winter is almost here, that doesn't mean you should dress in dull boring clothes because it's cold. Think of all the beautiful pieces you can style from your wardrobe and have fun while doing it.
The drool-worthy coats, the heavy knits, wool scarfs, gloves, over the knee boots the options are endless. It's time to layer like a pro. Check out these winter outfit ideas for some inspiration on how to do winter fashion and remain warm, stylish and cute. We all know that an outfitto can boost our confidence and mood. You need to look good and feel amazing too.
Winter outfit ideas can be a bit tricky because if you layer too much you will be sweating before you leave the house and if you don't layer enough you will shivering the minute you step out.
All the pictures in this post are from some of my favourite bloggers. I have linked their blogs, Instagram and some YouTube channels. Feel free to check them out for more inspiration on what to wear come winter.
Whether you are looking for cute winter date night outfits, winter outfits for work, for school, winter outfit ideas for teen girls which ever look you want, you will get some inspiration. Keep reading.
80 BEAUTIFUL WINTER FASHION IDEAS TO KEEP YOU WARM & STYLISH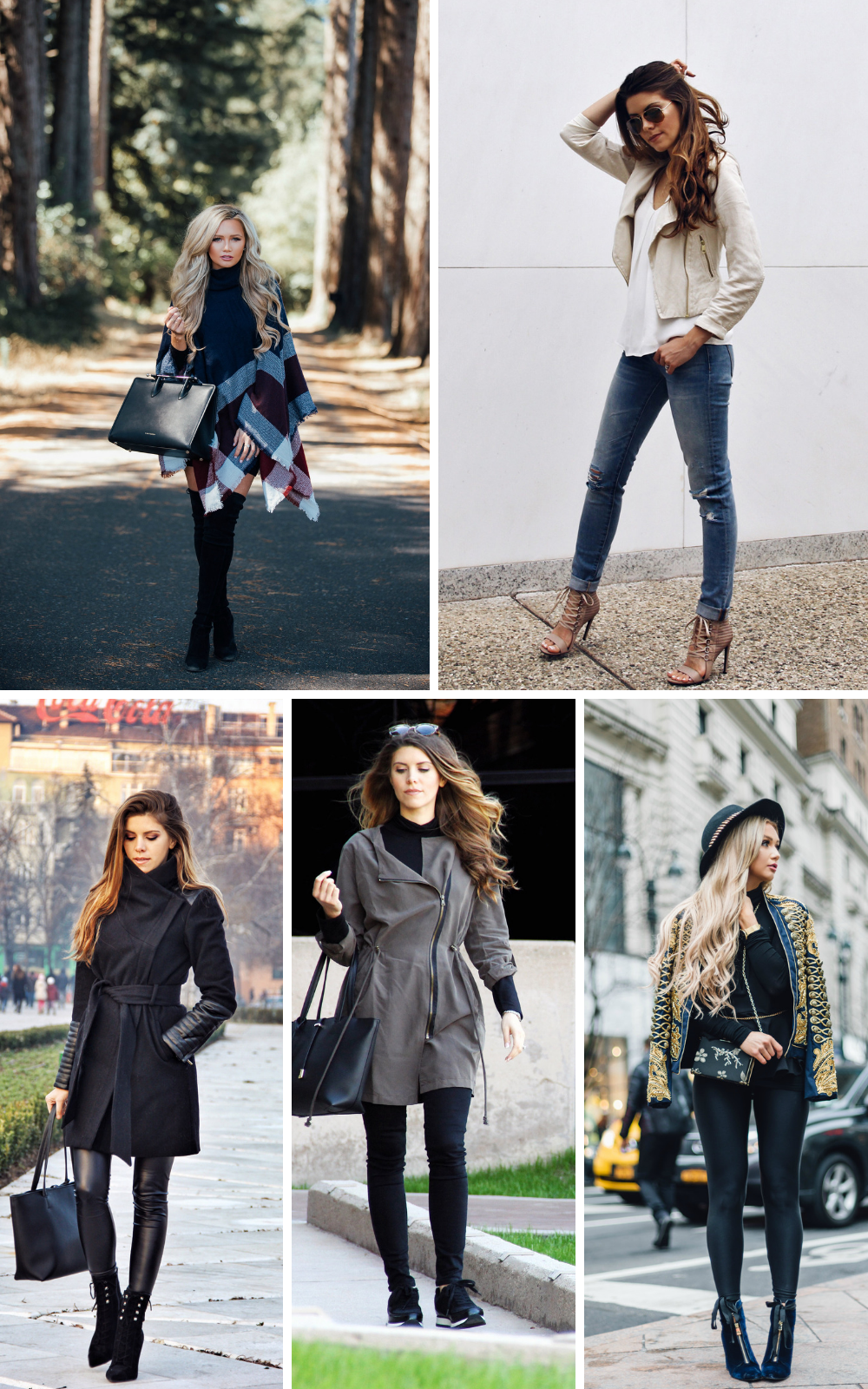 Pictures from thecityblonde (IG Stephanie_danielle), Thecharmingolive (IG thecharmingolive ), extrapetite (IG Jeanwang ) Hello fashion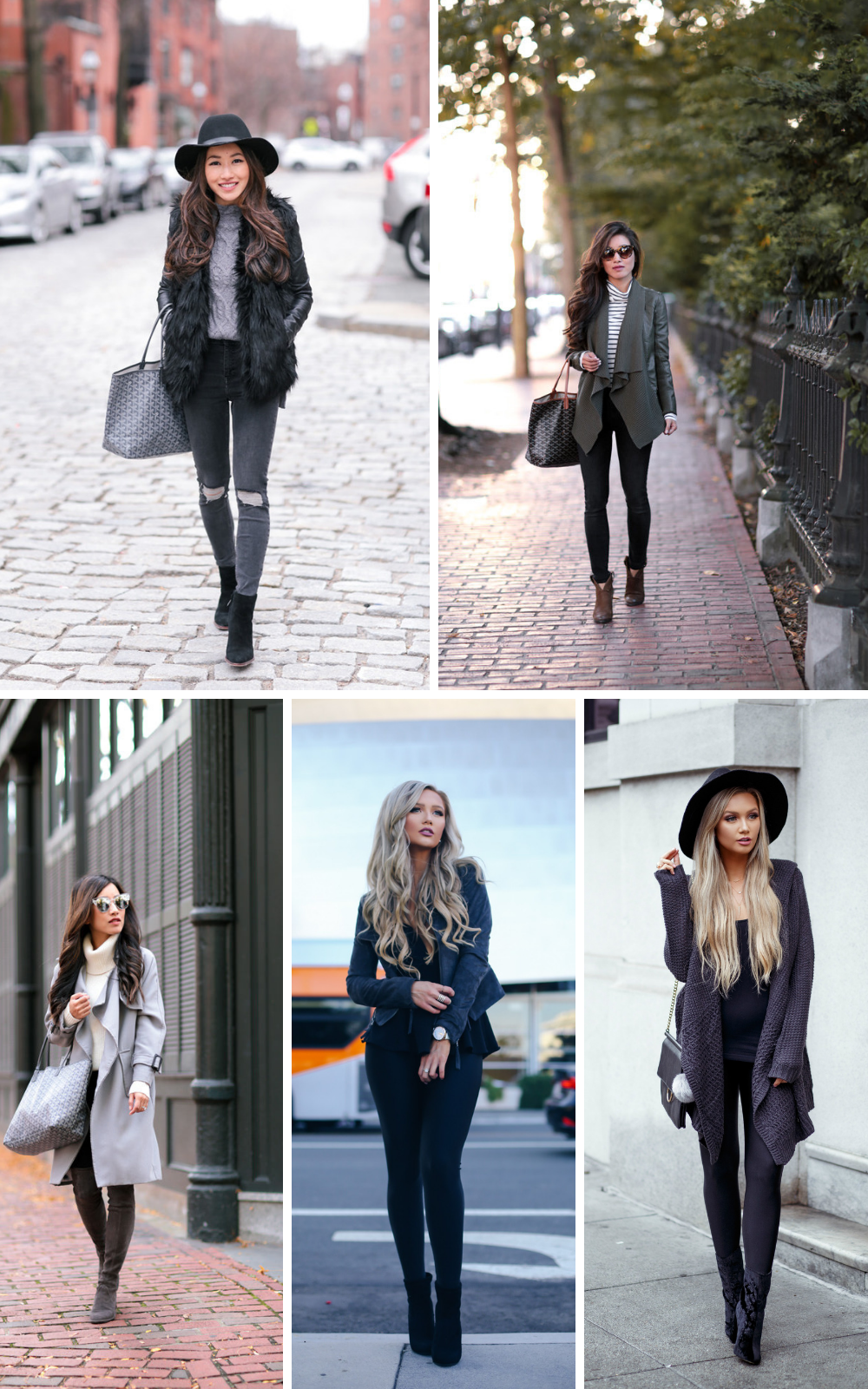 Winter outfits ideas: Skirts and cute dresses
Winter fashion doesn't mean you ditch all those cute dresses and skirts from your wardrobe. Add stockings or legging underneath, pair with some boots then add on a sweater or a jacket depending on how cold it is.
You can also style them with long sleeves tops or a turtleneck which will keep you from freezing. Pair your little skirts with a comfy sweater and slightly tuck it in front. Feminine, classy and dressy too.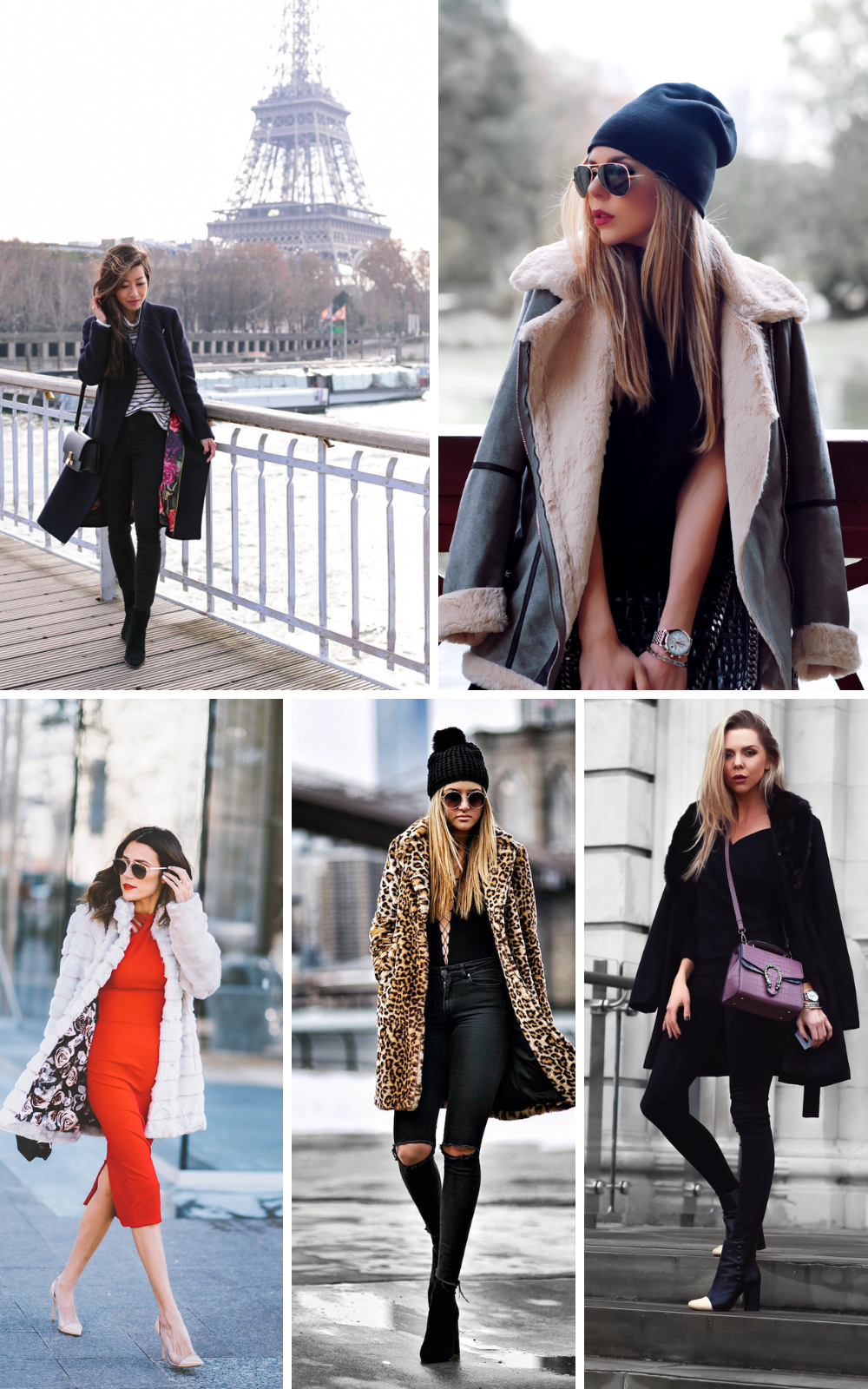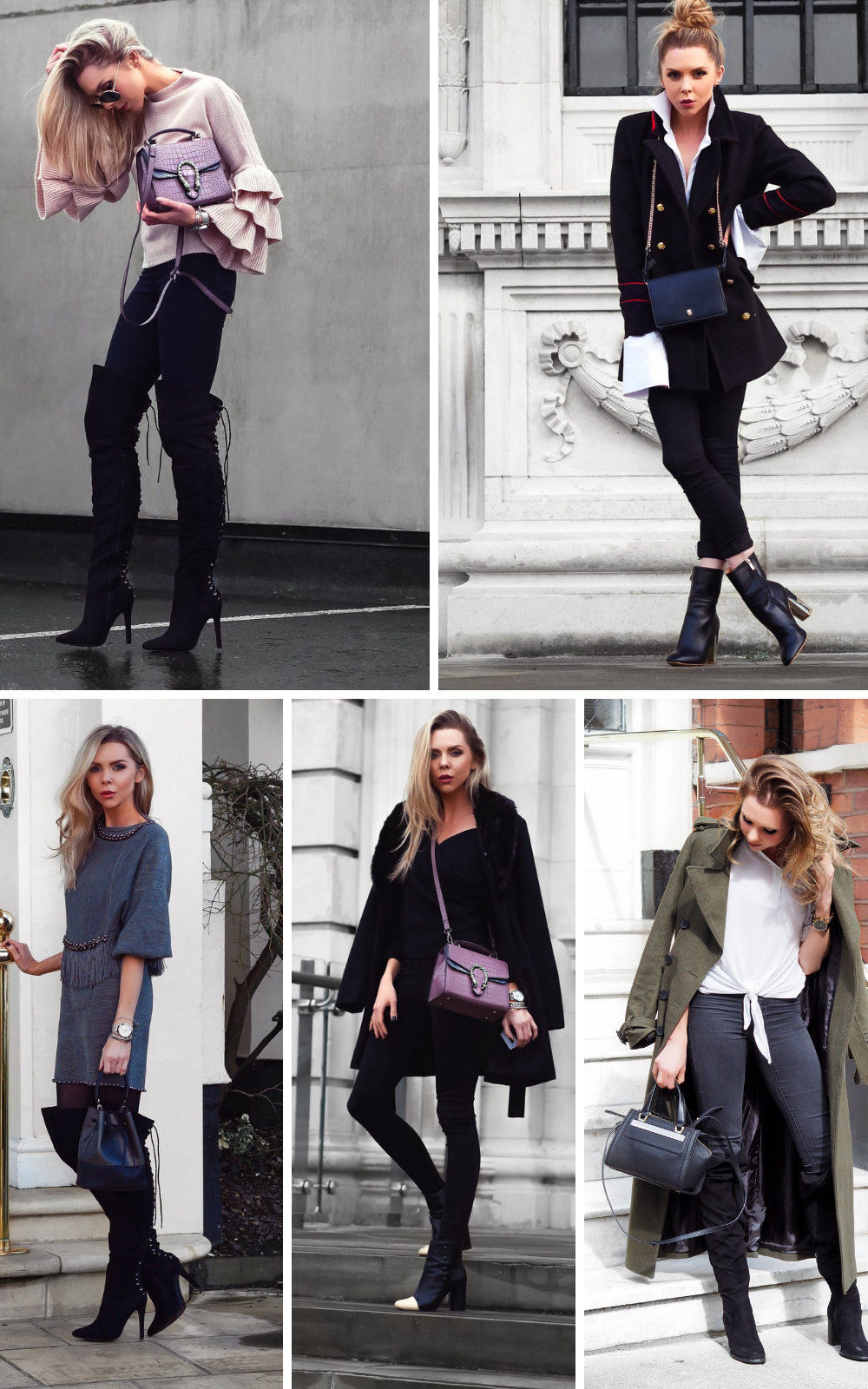 Winter colors
The list is endless. You can choose from bright warm colors such as emerald green, royal blue, and red. Neutral colors like black, beige, and camel. Confidence can transform any look regardless of the color.
Winter outfit ideas: Wardrobe Essentials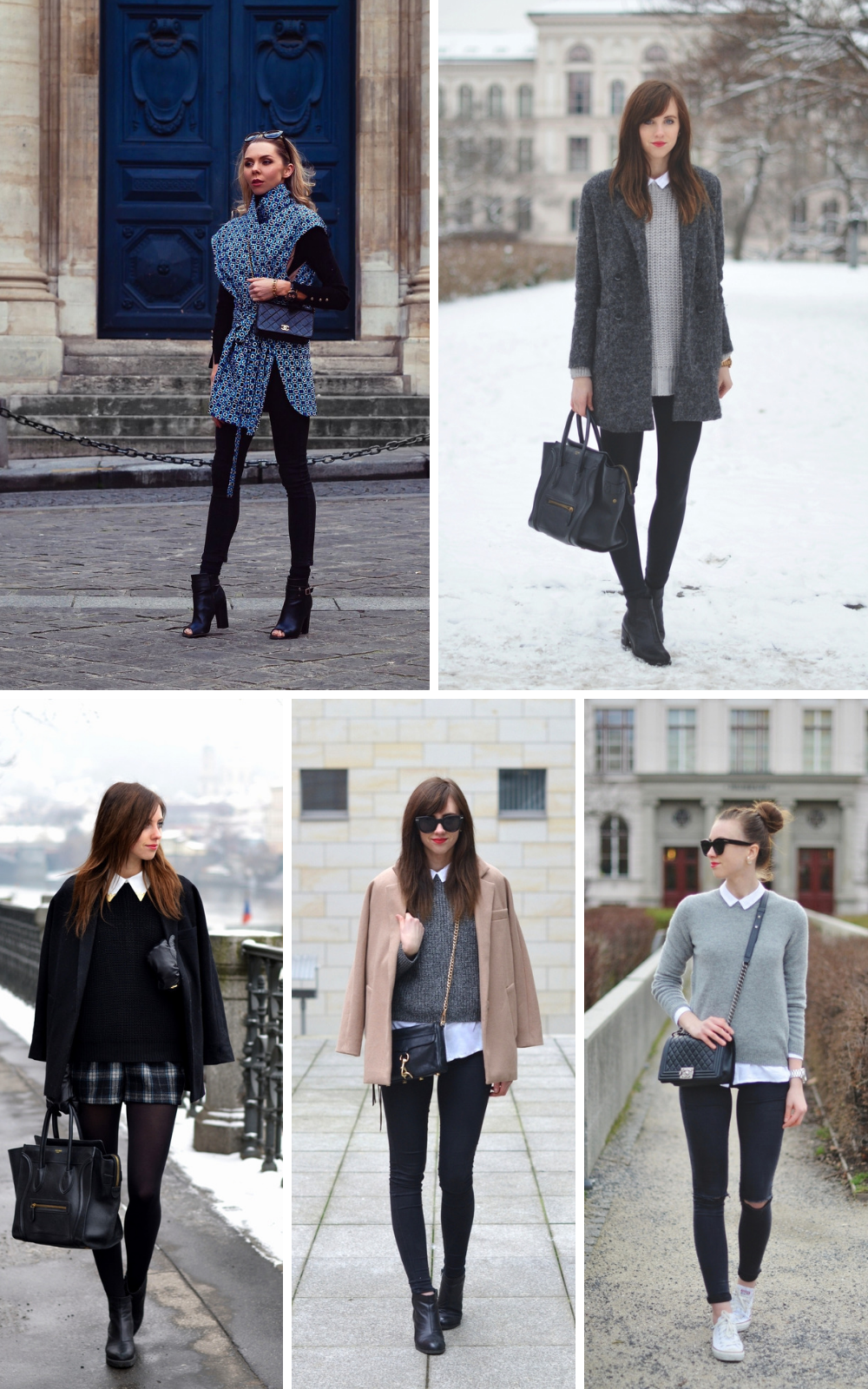 These are perfect for layering. They will keep you warm, styling and you don't have to get an expensive one any will have. Turtlenecks can go under those cute summer dresses you have, don't pack them yet. They are perfect worn jackets and coats.
Any type of turtleneck will work for winter fashion, whether it's a dress, oversize or a cropped one. If you don't own any turtleneck, long sleeves tops will do the same thing. They will keep you warm.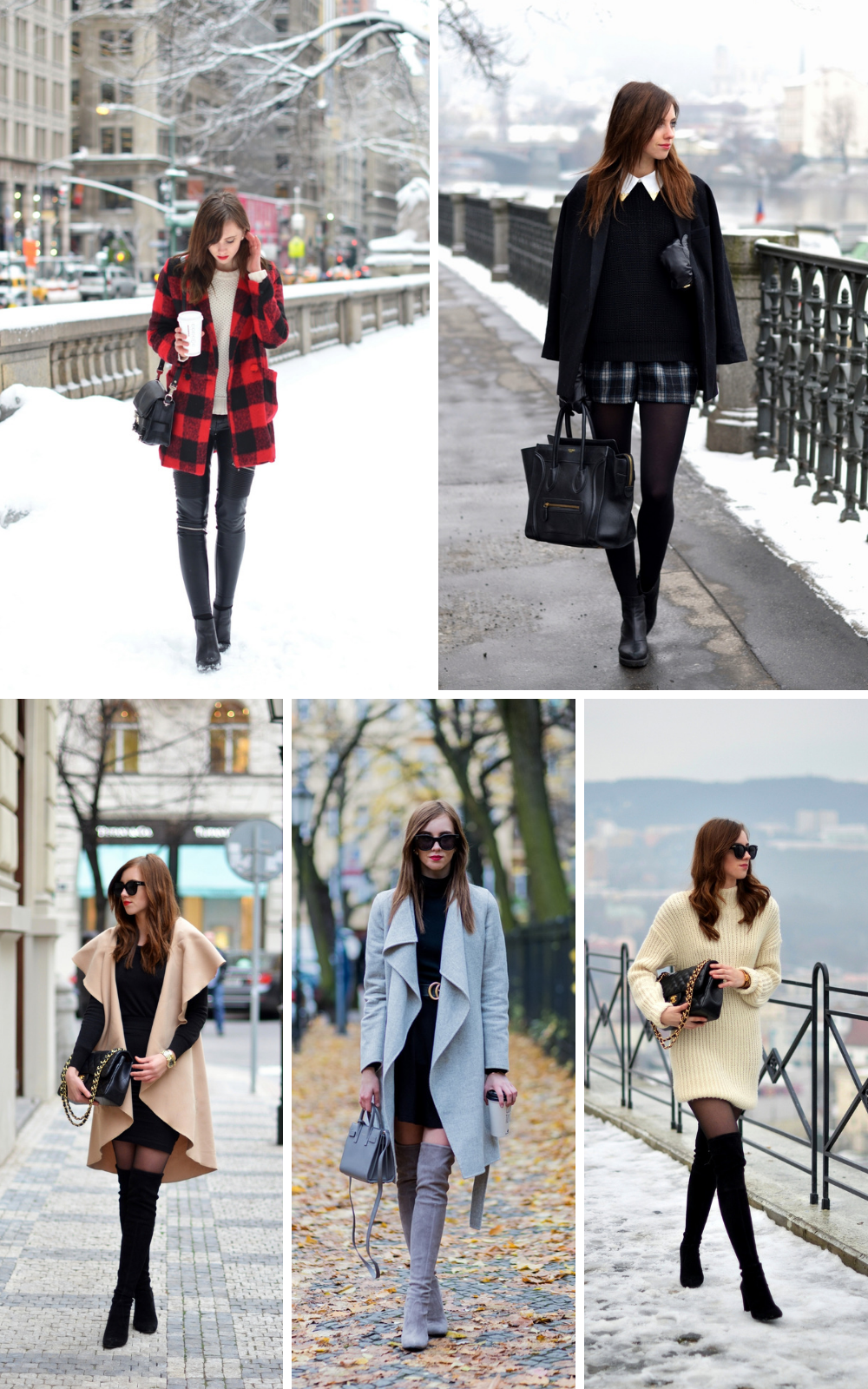 Pictures from vogueHaus, Modeison, ohmyvogue, Jadorefashion, Hapatime
What is winter fashion without coats and jackets? Whether its puff, trench, wool, pea or plaid coats, bomber jackets just get ones that fit your style. These are pieces that go with everythin such denim trousers, a black dress you just need to find the right one for you.
Make sure it's a classic one, which can take you from morning to the evening and to different occasions. Keep the colors neutral like browns, grey, navy, and black. Neutral colors will make it easy for you to style.
Well if you decide to add more coats to your wardrobe, don't be afraid to experiment with bright colors such as red, burgundy, and blue. Such colors will brighten and add some dramatic feel to the look.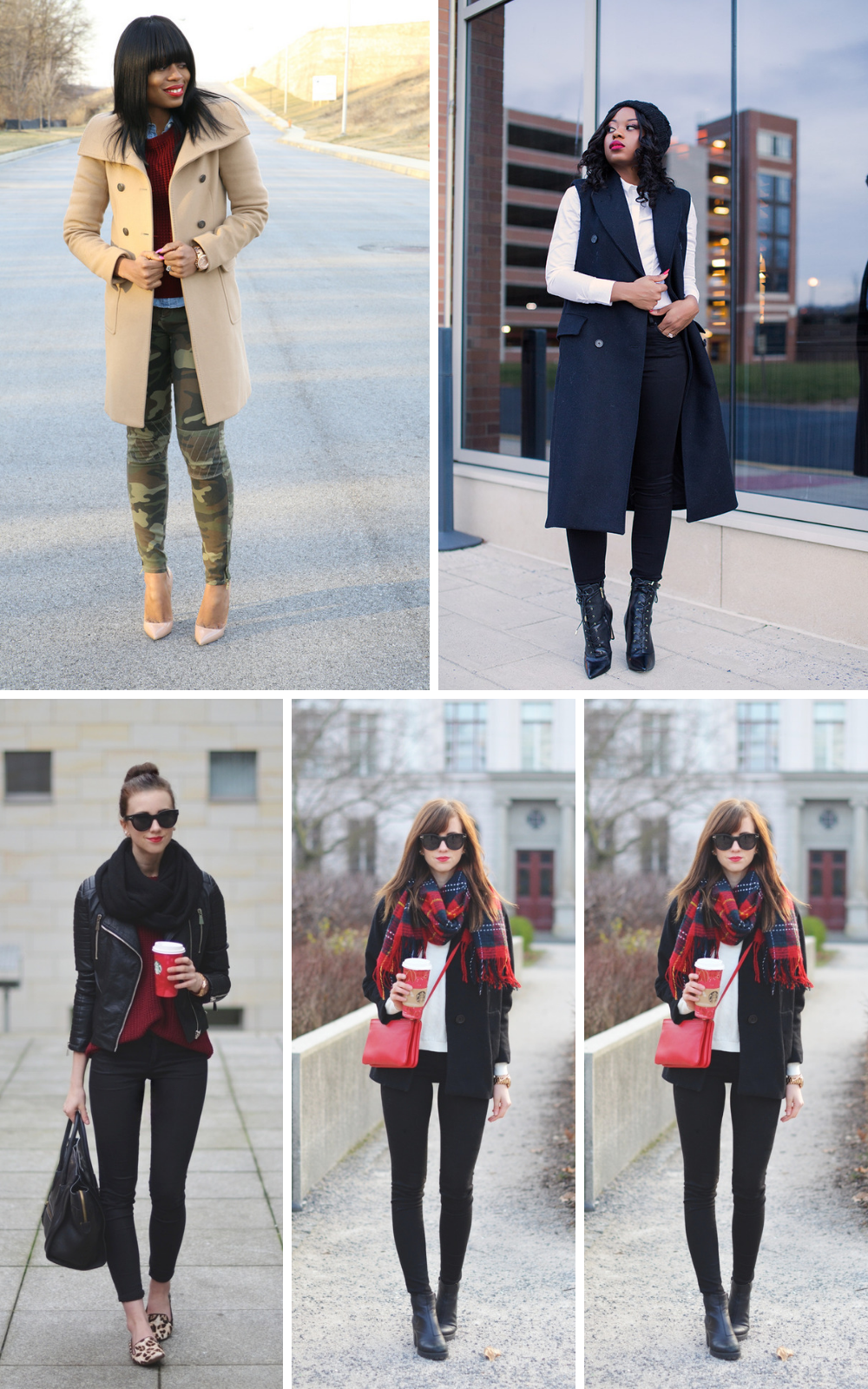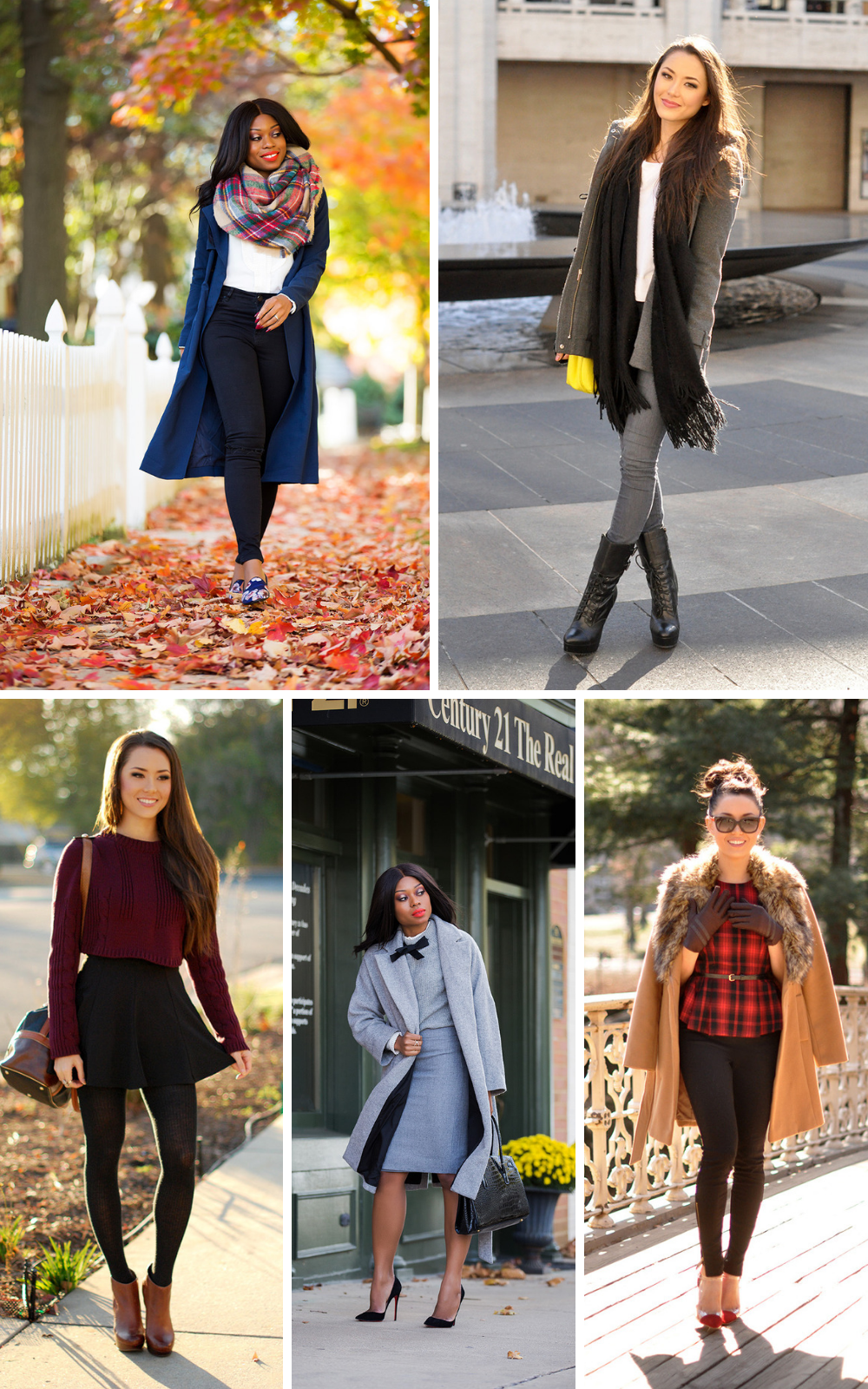 Boots will instantly transform your look, it doesn't matter whether its ankle or knee-length boots, flat or high. Pair your boots with jeans, dresses, sweaters, or skirts. If it's ankle boots you might consider wearing stocking but for the over the knees boots, they will instantly keep your bare legs warm.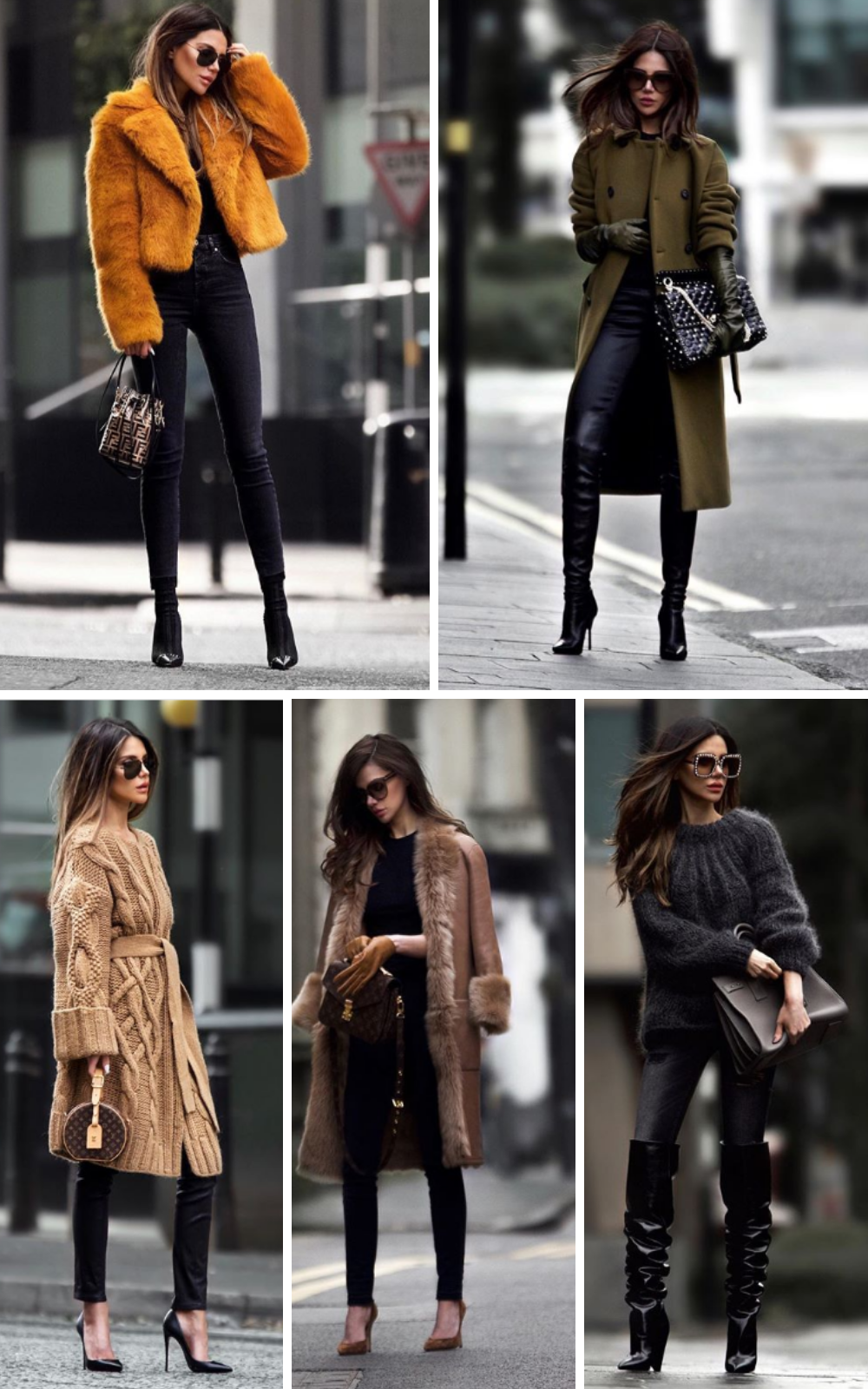 The best winter fashion accessory, a scarf. You can style it in so many ways such as around your neck, as a headscarf, just draping it on top of your coat or sweater and regardless of how you style it, you will still look stylish and remain warm. Scarves come in different colors, prints, textures, and design find a few that you like and work with them.
Ponchos are easily thrown over any outfit. They are like a beautiful blanket, adds that touch of color to your looks and keeps you warm. Belt your poncho to get that instant slimmer look.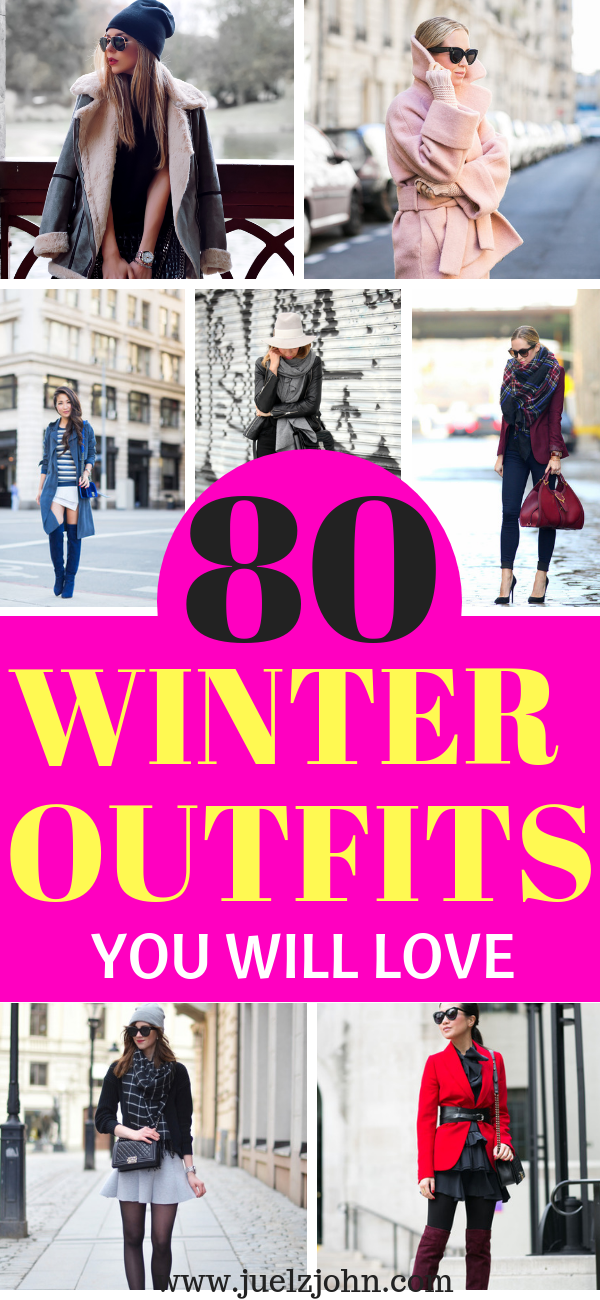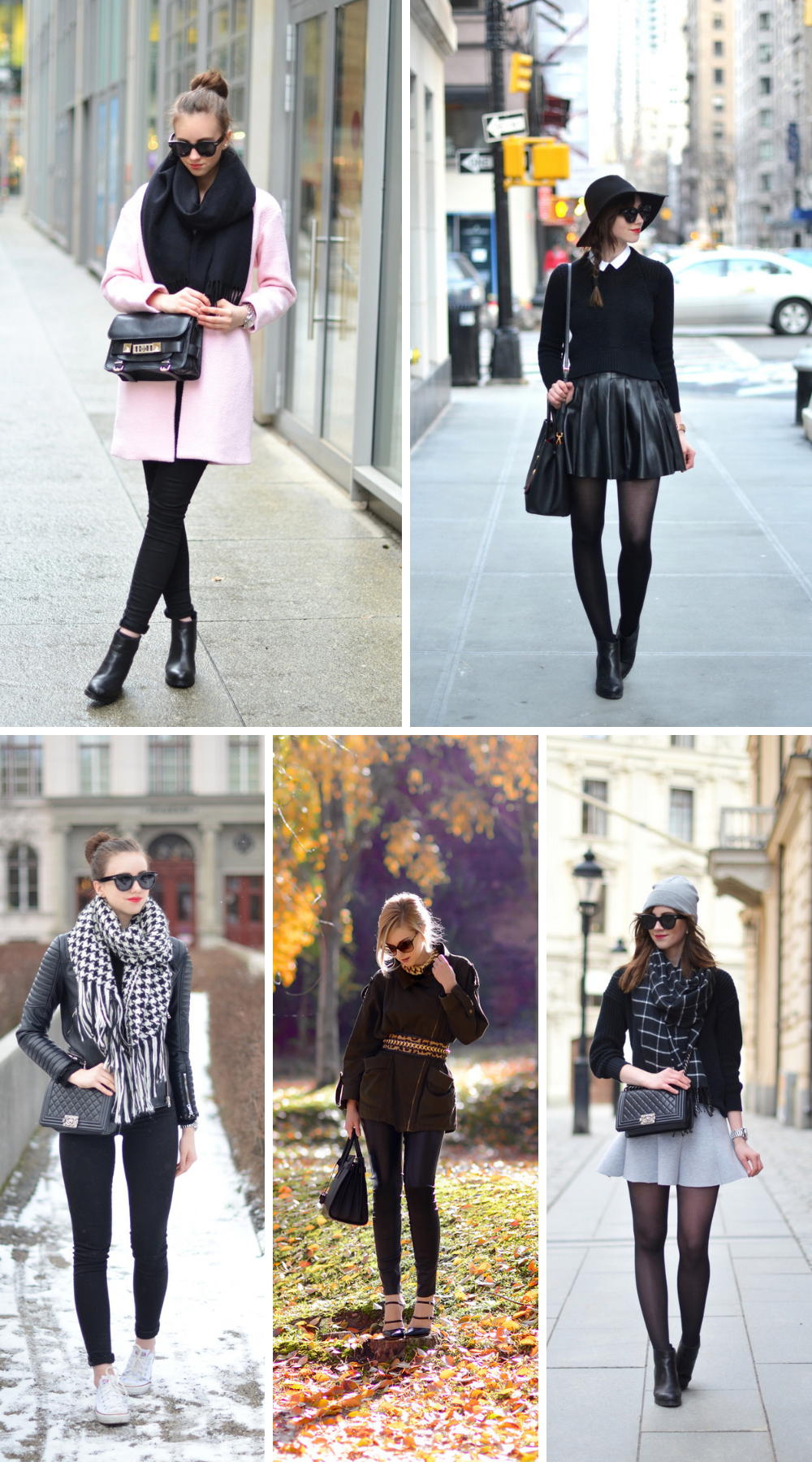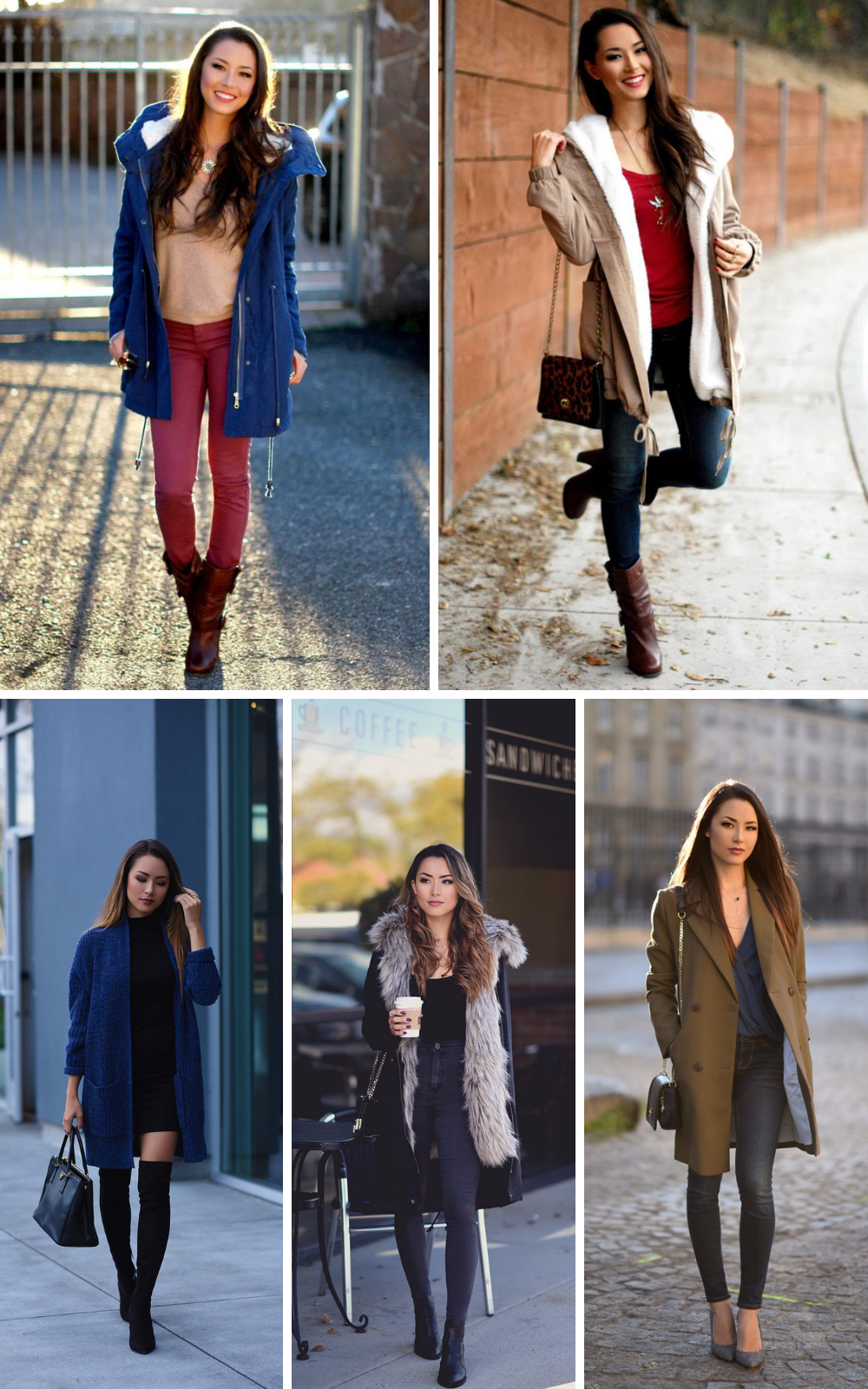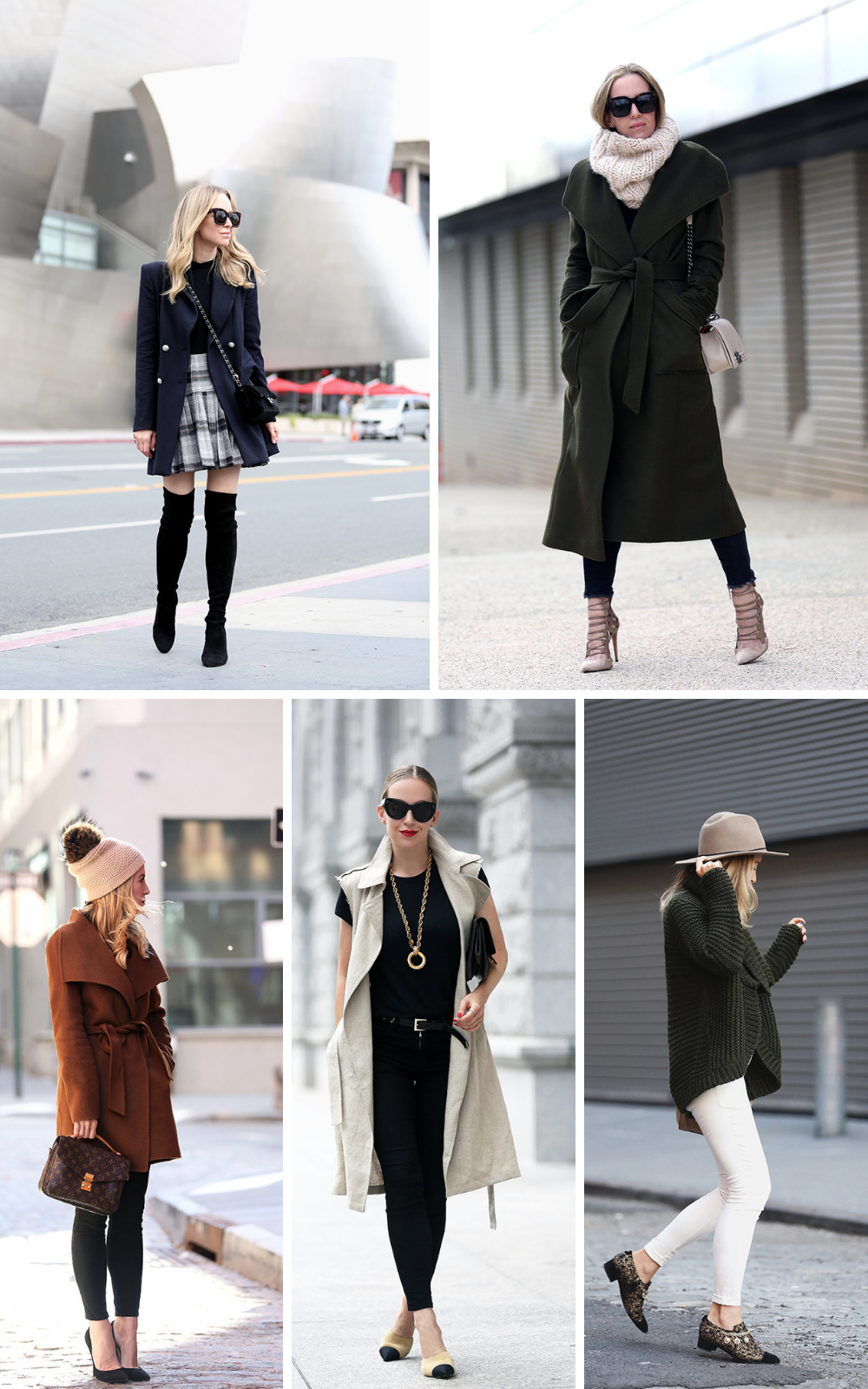 Hats, Beanies, and Gloves
Beautiful pieces which can act as accessories and perfect for that little warmth. Hats and beanies will not only keep you warm but will sort you out on those bad hair days. Leather gloves will never go out of style. Simply because they are super stylish and they will prevent your fingers from freezing to death.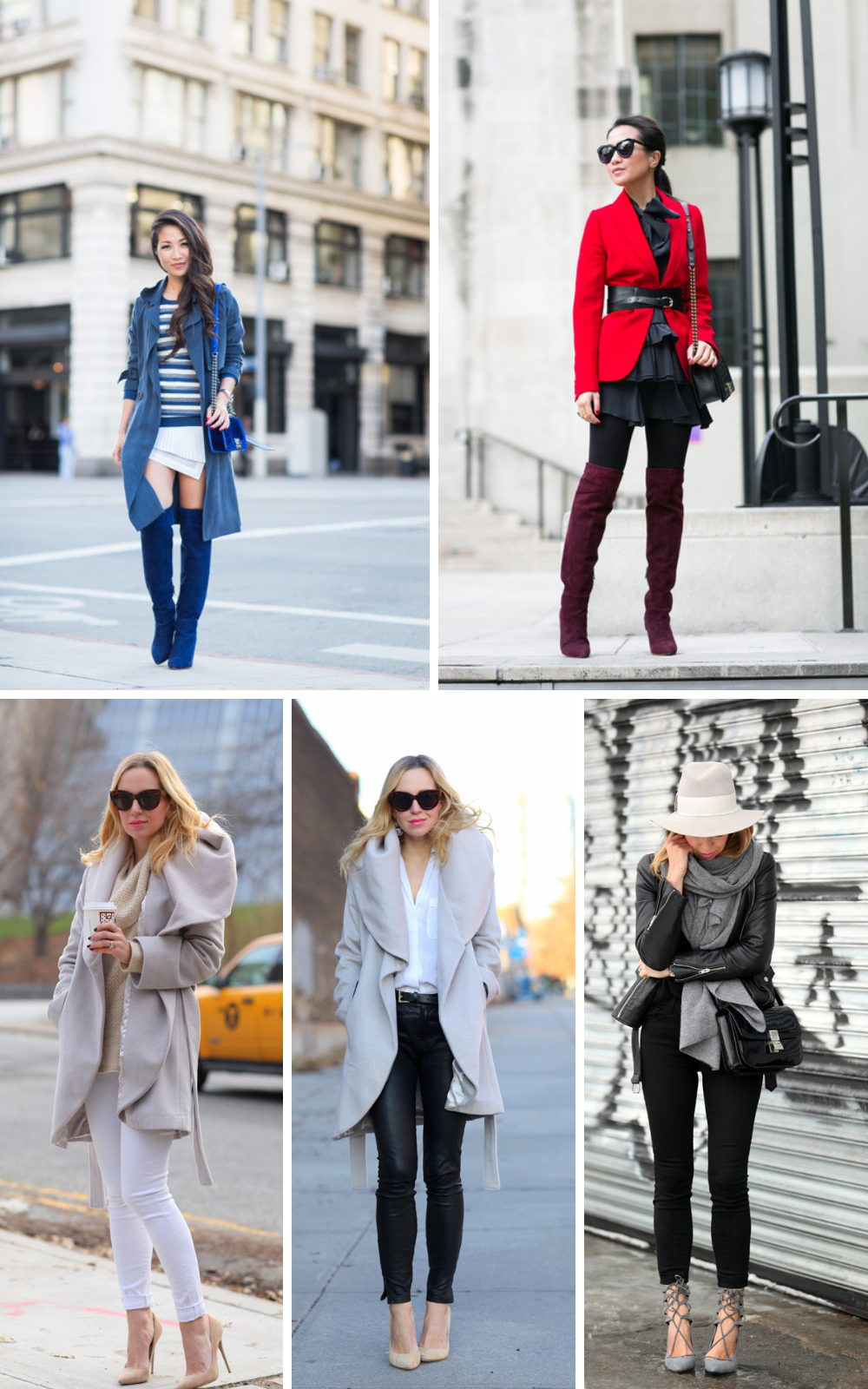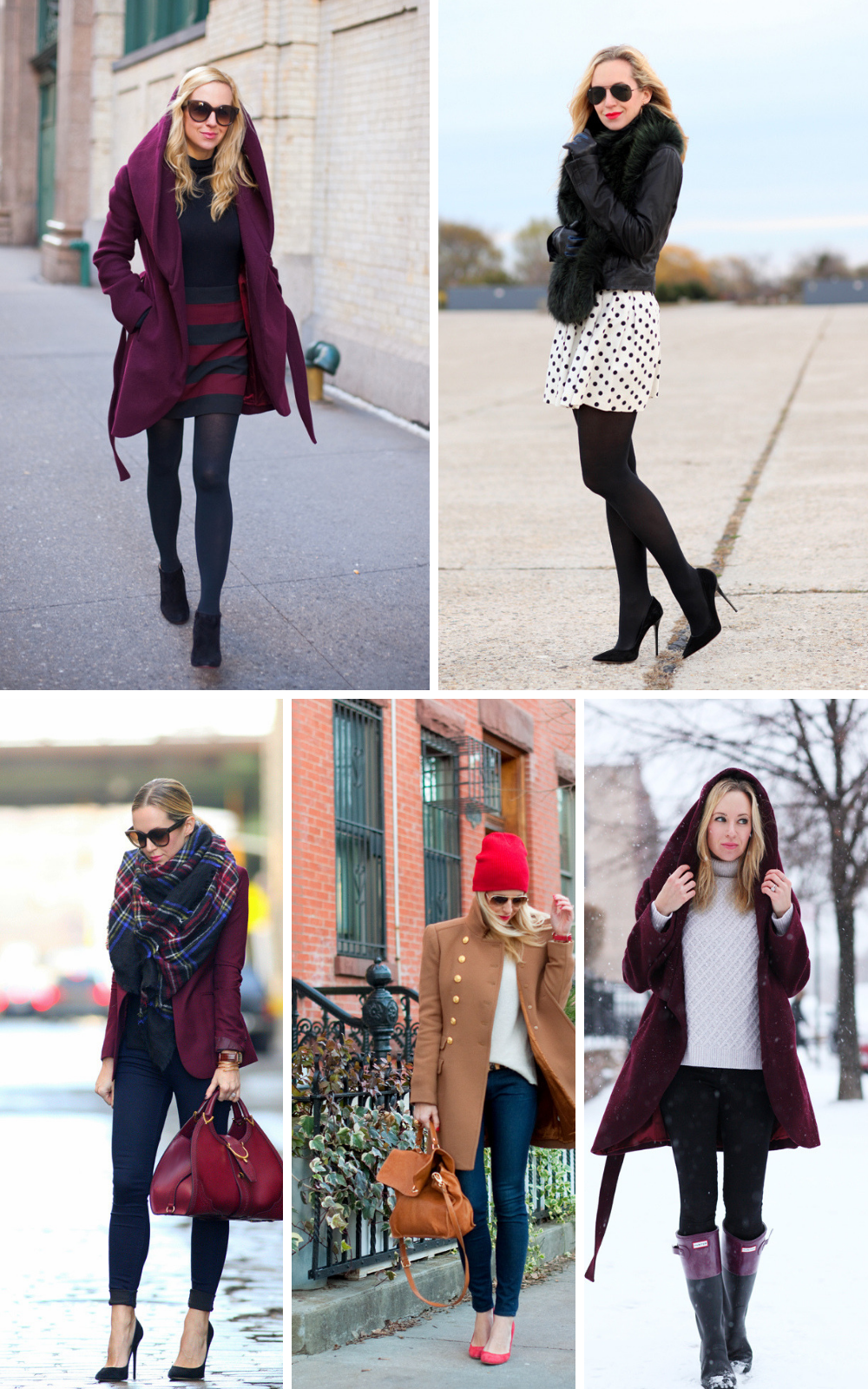 Pictures from Brooklyn Blonde
Sweater, cardigans, and blazers
The best for layering. Light sweaters can be worn underneath your clothes such as dresses.Blazers are another essential piece you need in your winter wardrobe. They can be dressed up or down and perfect for any occasion. You can easily drape a scarf over your blazer and you will be good to go.
Faux fur vest is another item you may want to add to your closet if you don't have one. Can be layered on top of dresses, trousers, light sweaters, and many more pieces.
Winter outfit ideas:Make use of your belt.
To have that polish look, belt up everything. After you have layered, add a belt to have that put together all look. Depending on the amount of layering you have on, use a belt that will fit. This could be a small or large sized one.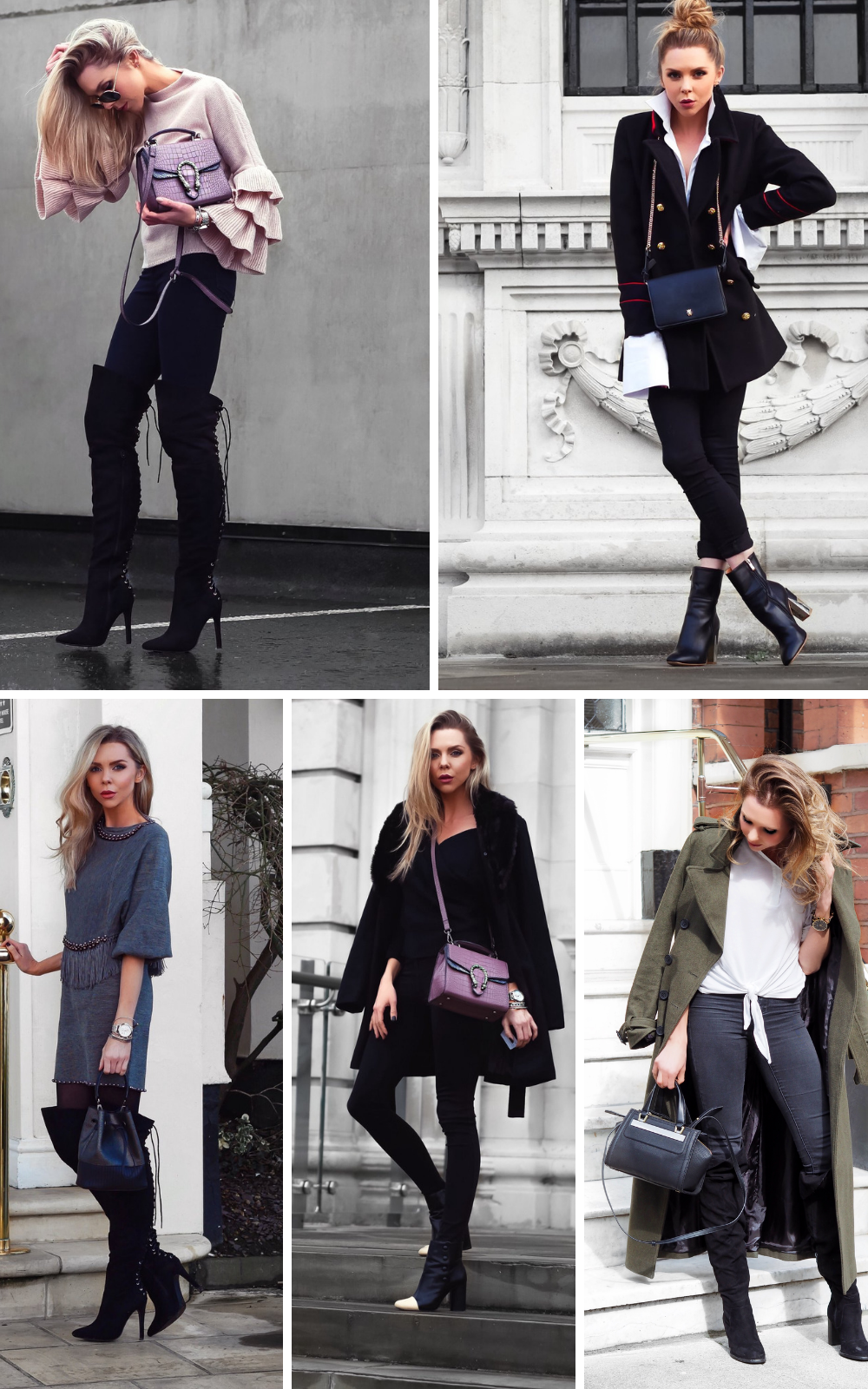 Pictures from Laura from London fashion girl.She also has a youtube channel.You will love her style.She will show you how look like a million bucks in a super affordable way.Am so obessed with her style. (IG The Laura Blair)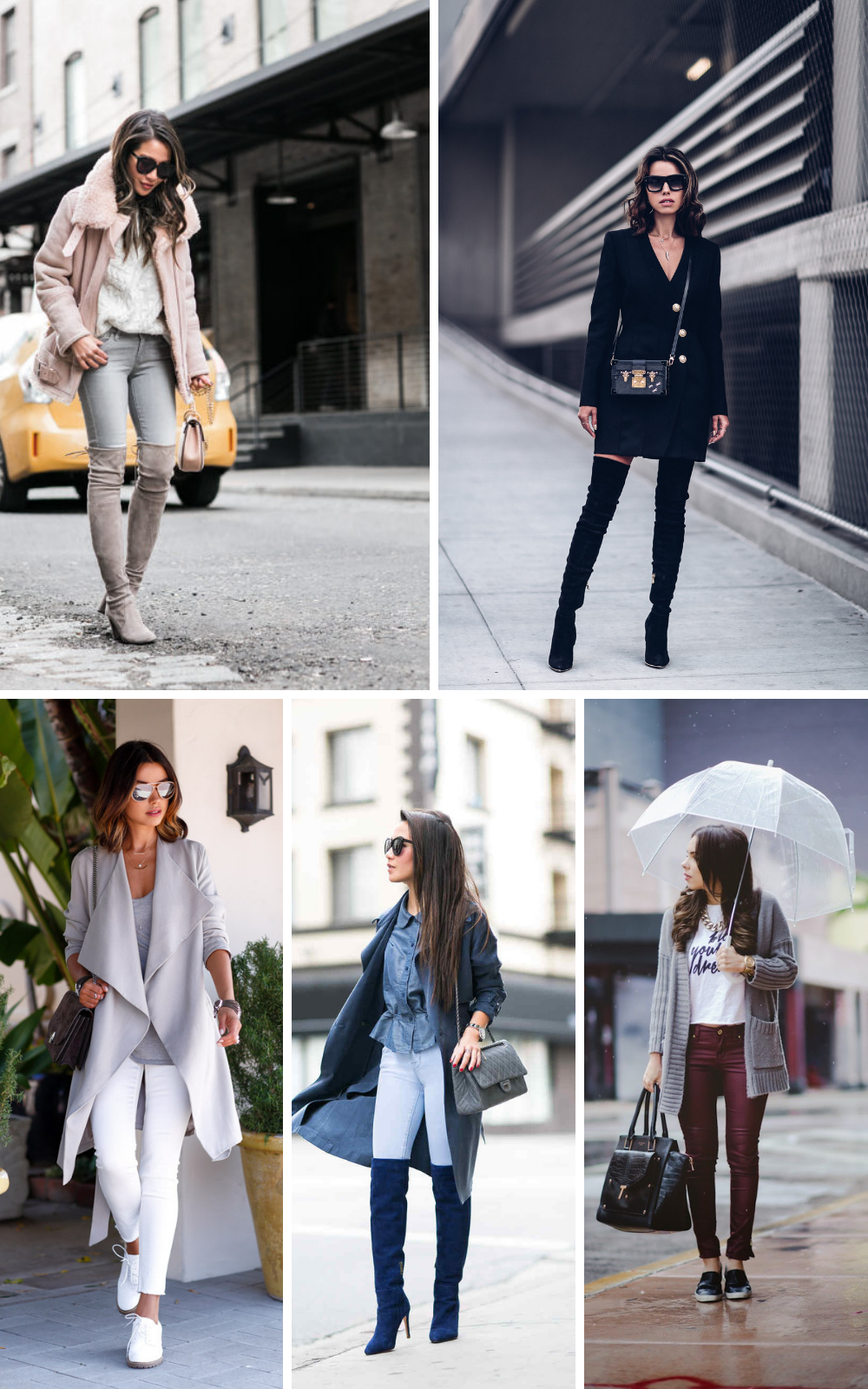 Pictures from Wendylookbook (IG wendyslookbook) ,Nany's klozet,The Vivaluxury,
There you have it 80 winter outfit ideas to inspire you. The best part about these winter outfit ideas is that you don't have to go on shopping spree, you can adjust your wardrobe from fall to winter without so much stress.
You might also like:
36 Trendy fall outfit ideas for women
72 Cute fall outfits you will absolutely love