17 DIY Beautiful Christmas wreaths perfect as indoor or outdoor Christmas decor.
With Christmas around, it's time to start thinking of all the fun stuff that comes along with the happiest and the most magical time of the year. All the festive decorations that set in the holiday spirit.
I have rounded up 17 fun, festive, easy and beautiful Christmas wreaths that will add that holly jolly spirit to your home. Perfect for your front door, entryway, and any wall really.
These beautiful Christmas wreaths range from the traditional styles to non-traditional ones and they are all creative, budget-friendly and super easy to make.
1.Christmas Ribbon Wreath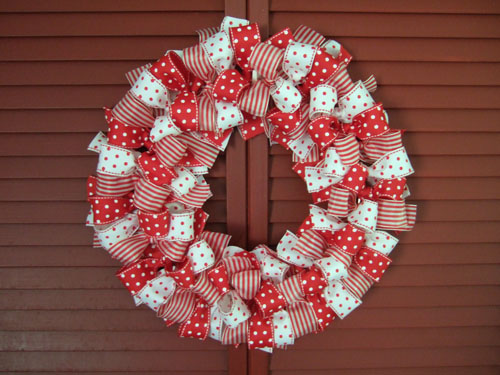 This is super easy to DIY. You don't require so much to do so. All you need is a metal ring and a wired ribbon. In less than 2 hours you will be done. I love the simplicity and the way the colors and the polka dots and strips patterns on the ribbons blend.
2. Snowball Wreath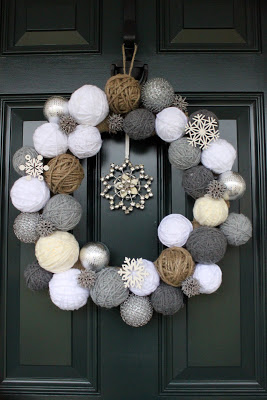 3. Coffee filter wreath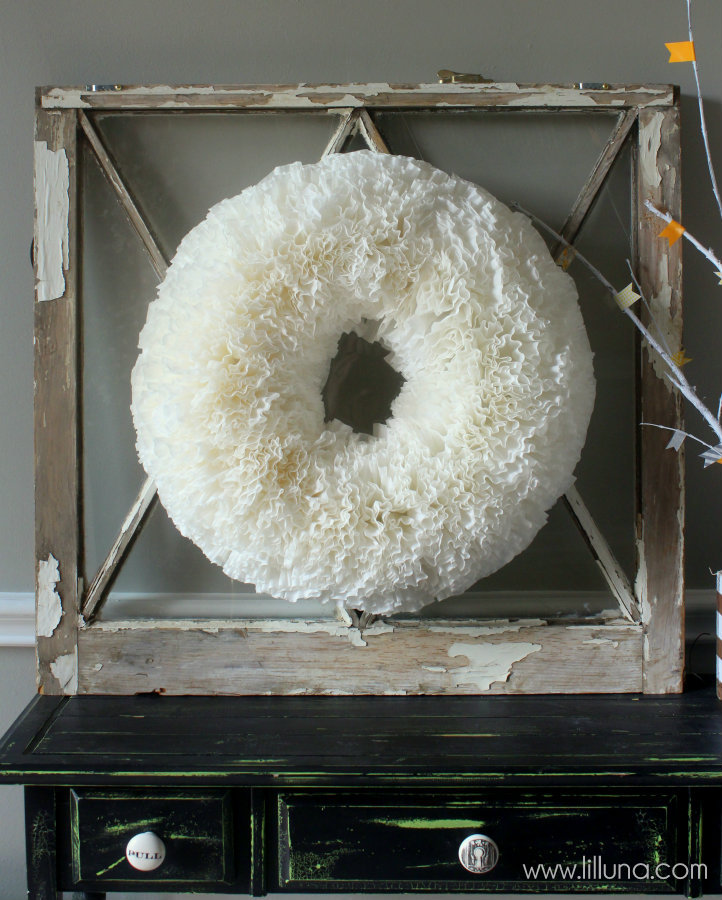 Easy peasy to make this wreath although it makes a bit of some time. As you can see from the picture it's detailed. Just pop in your favorite show watch as you make it. It will take you about 30 minutes. You need a foam wreath, Coffee filter, hot glue gun, pen, and a fishing wire. Simple, basic and a perfect way to do Christmas decor in your home.
4. DIY Embroidery Hoop Christmas Wreath with Succulents
Hoop Christmas wreath with succulents
Look at how cute this wreath. It's easy to make, all you need to do is to add red accents and small ornaments to give it a little twist of a modern Christmas wreath. This will have that wow factor to your geusts. You can opt for either faux or real succulents. With Faux succulents your wreath will ofcourse last longer compared to the real ones.
Are you interested in more Christmas posts?
1. 30 Festive and easy Christmas nail art designs you must try
2. 19 Easy and delicious Christmas cookie recipes you must try this holiday season
3. 15 fabulous and festive Christmas mason jar crafts
4.Super easy Christmas crafts for kids to make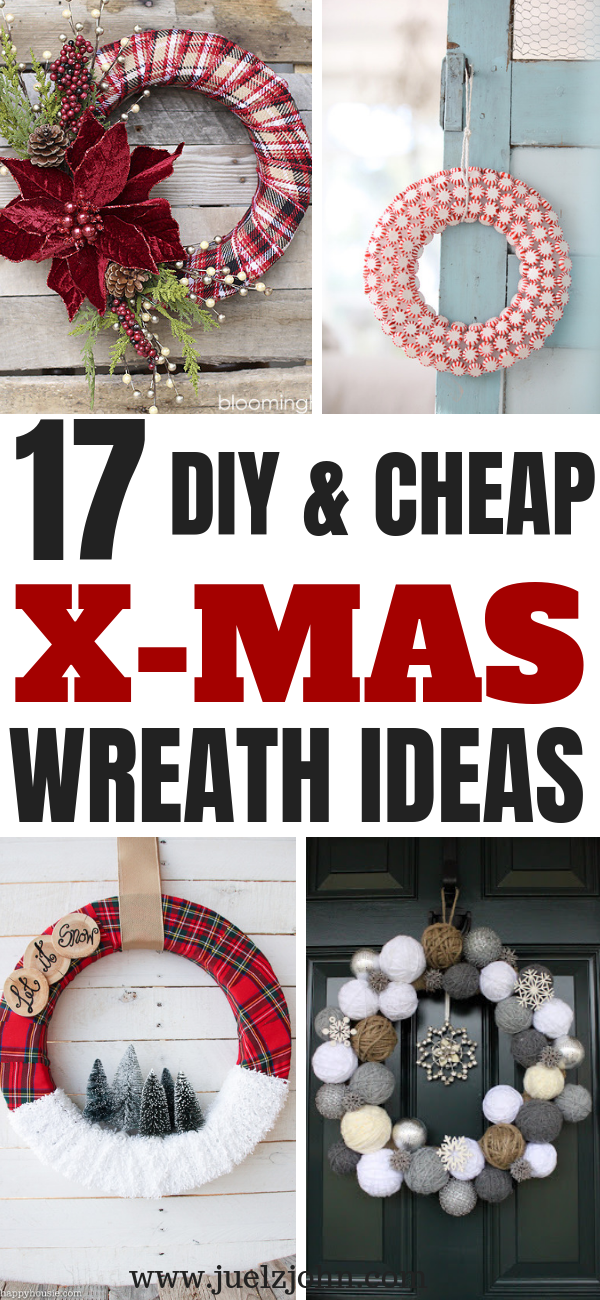 5. DIY Gold Macrame Ring Holiday Wreath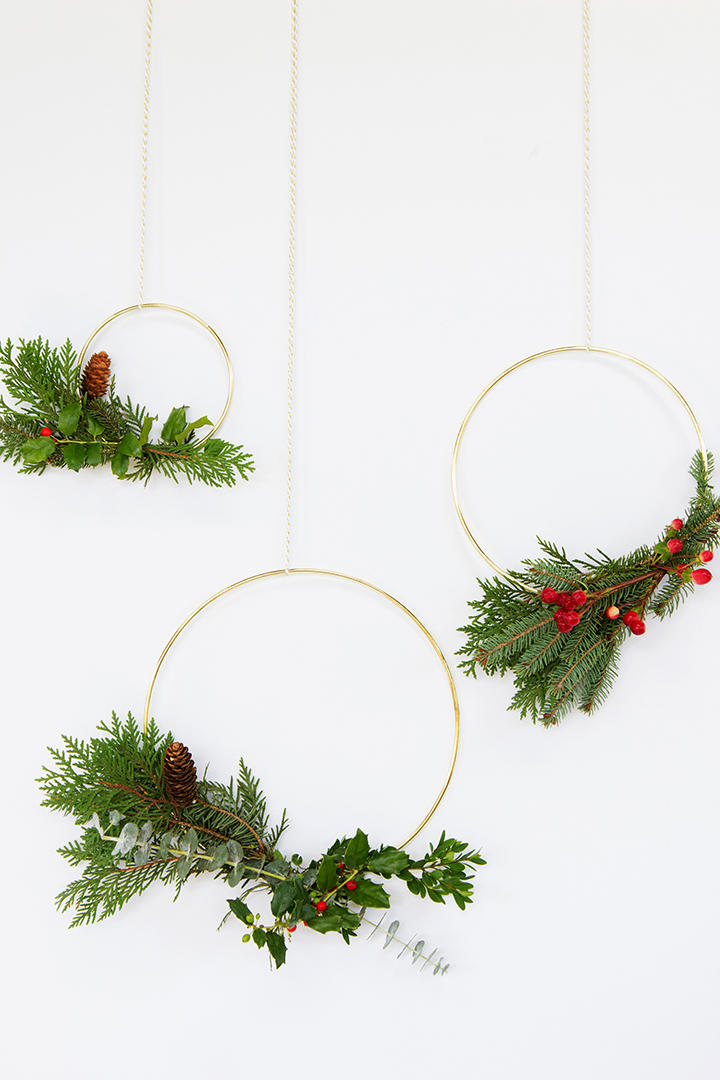 Gold Macrame Ring Holiday wreath
Simple and sophisticated is the best way to desribe these wreaths. You can make them to your prefered sizes then add the grenery of your choice such as pinecone and berries.You can even add any other Christmas ormanets such as stars and santa hats.
6. Beautiful Christmas wreaths: Peppermint Candy Wreaths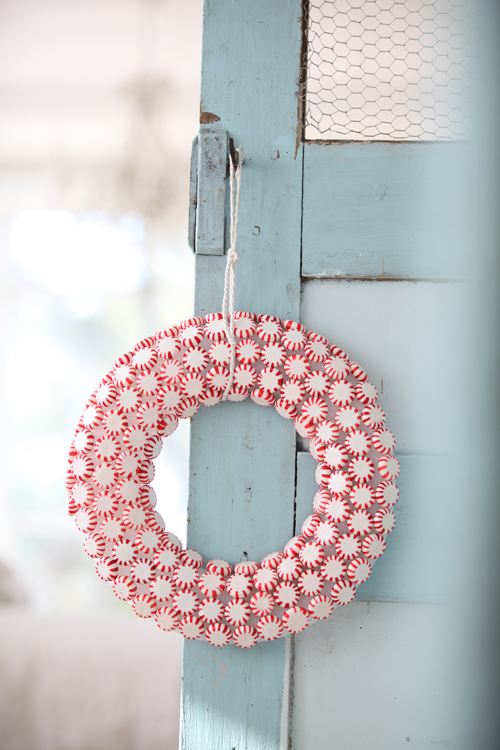 This wreath will instantly add a touch of whimsical to your home.This a fun DIY project that you can do with your kids and they will enjoy it. You will need a styrafoam wreath foam, a glue gun, a bag of glue sticks and two large bags of peppermint candies.
7.Christmas Cookie Cutter Wreath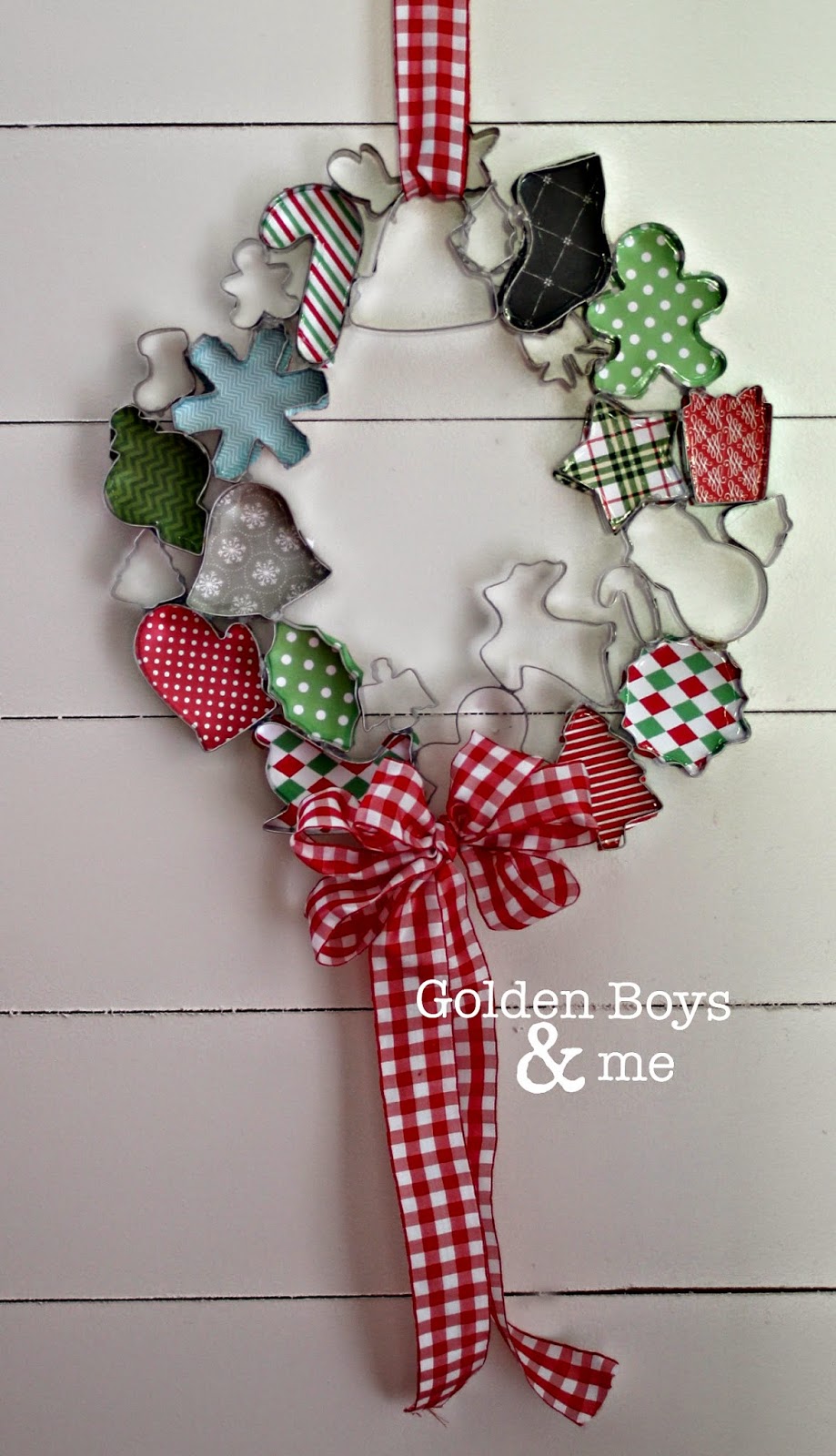 Christmas cookie cutter wreath
So pretty and it has all the colors that mark Christmas holiday. White, green and red is the perfect combination. I also love the cookie theme going on, because baking Christmas cookies is a big traditions in many homes. To DIY this you need a cookie cutter, scrap book paper, glue and a ribbon.
8. DIY Woodland Wreath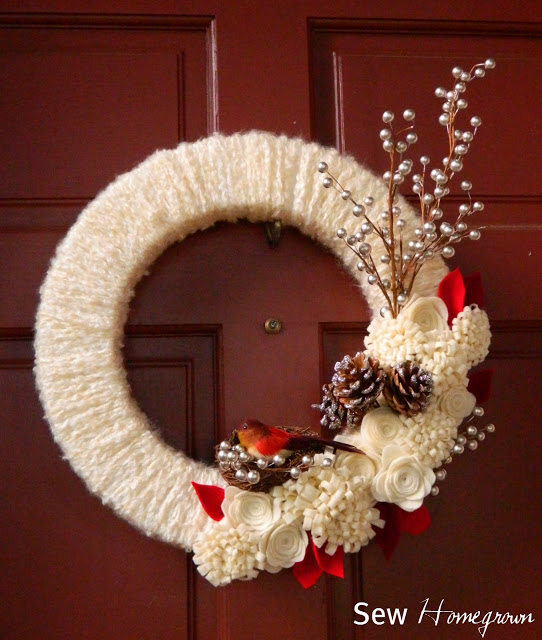 This wreath is simple, unique, budget friendly and it's inviting.
9. DIY Christmas Embroidery Hoop Wreath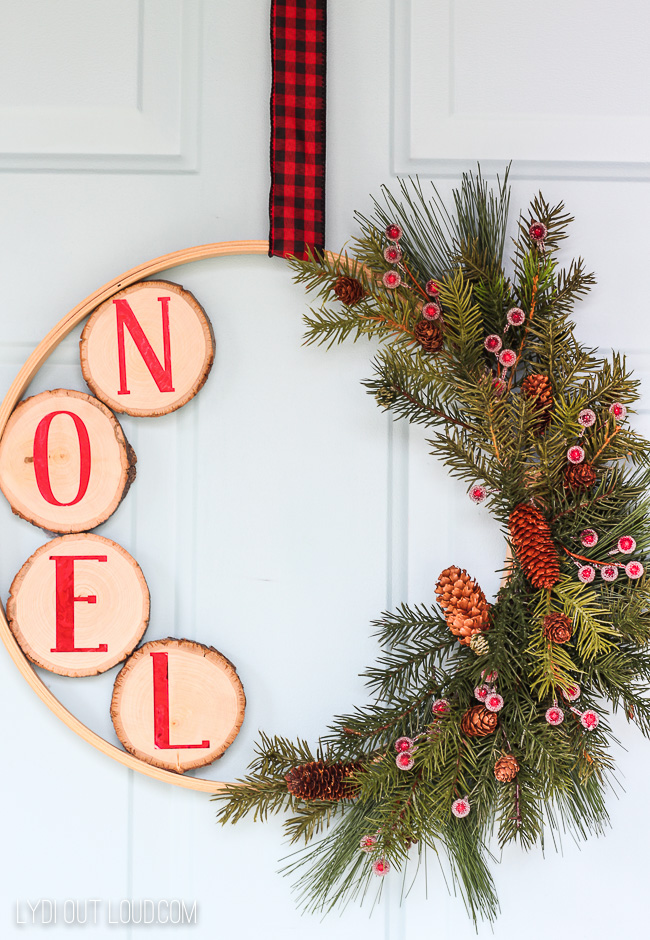 DIY Christmas Embroidery Hoop Wreath
Extremely easy to make and the best part is that you can transform it from season to season. To DIY these you need an embroidery hoop, wood coasters, hot glue gun, wire cutter, letter stickers and assorted greenery and berry stems.
10. Snowman Wreath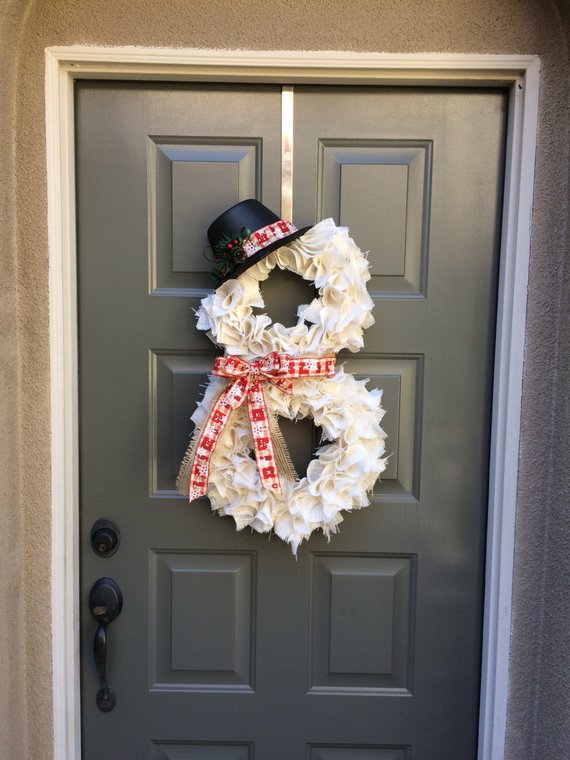 You can't really have Christmas wreaths without snowman popping in the list,right? look at how cute this is. To make these you will need white burlap, snowman, snowflake ribbon, burlap ribbon, snowman hat and a black hat.
Probably my absolute favorite.
11.Beautiful Christmas wreaths: Bow wreath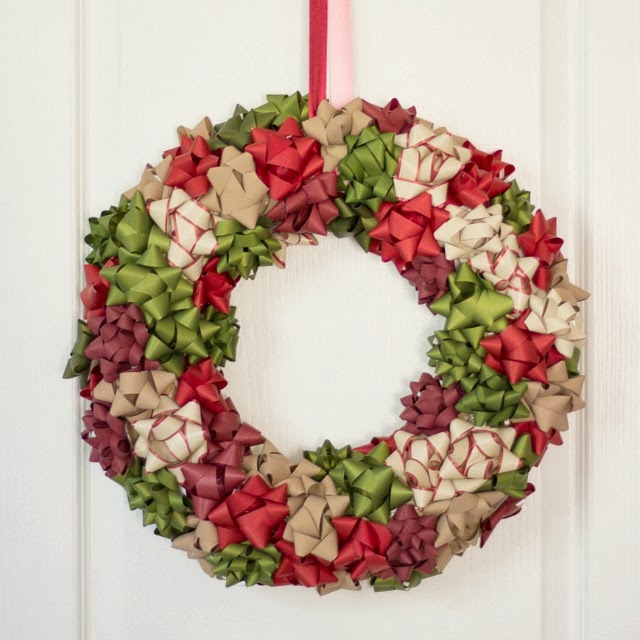 I love the use of different colors, styles and bow sizes. Makes it so unique. It's super affordable to make and in 30 minutes you will be done. You can DIY these as you catch up on your favorite show. You can make it a little bit yours by using different colors and changing the bow design.
12. Santa Tulle Wreath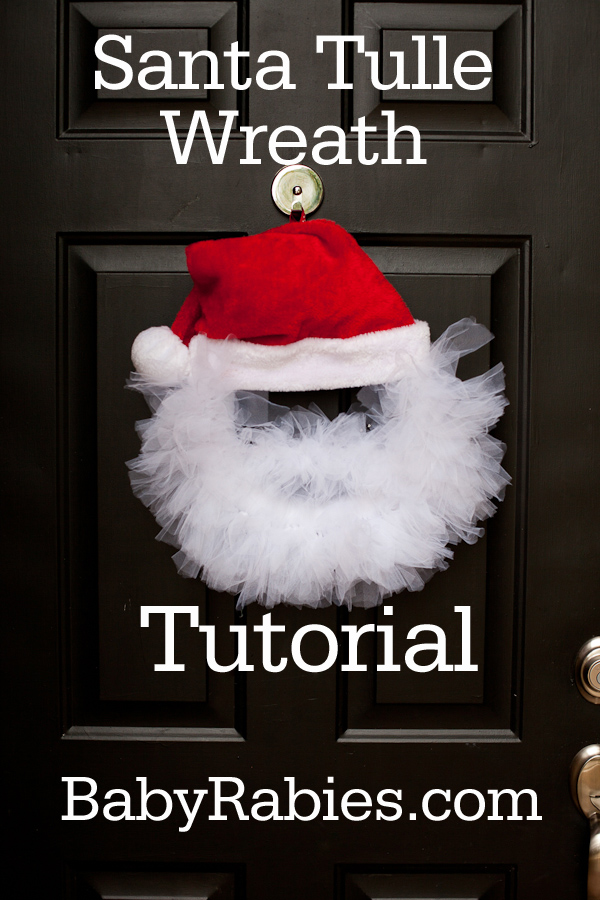 I feel like this list is done now as we already have our Santa. I love the tulle mustache, it complete the whole Santa look.
13. Rudolph the Reindeer Tulle Wreath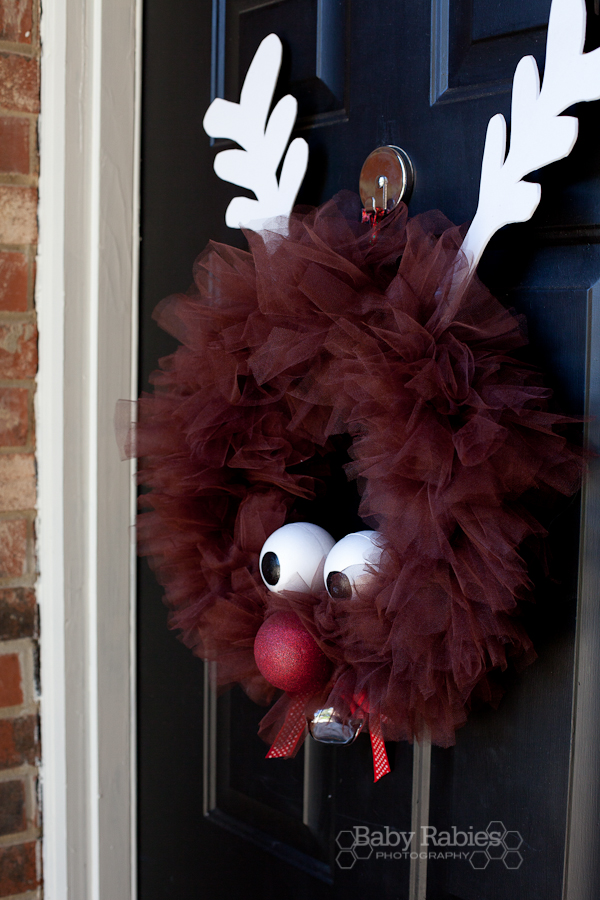 Rudolph the reindeer tulle wreath
Apart from Santa and a snowman, reindeer is one of the many symbols that sums up Christmas. There is so much room to be creative on these wreath. You have the eyes and the nose to be on top or even have no eyes at all, the choice is all yours. Have fun while doing so.
14. DIY Christmas Wreath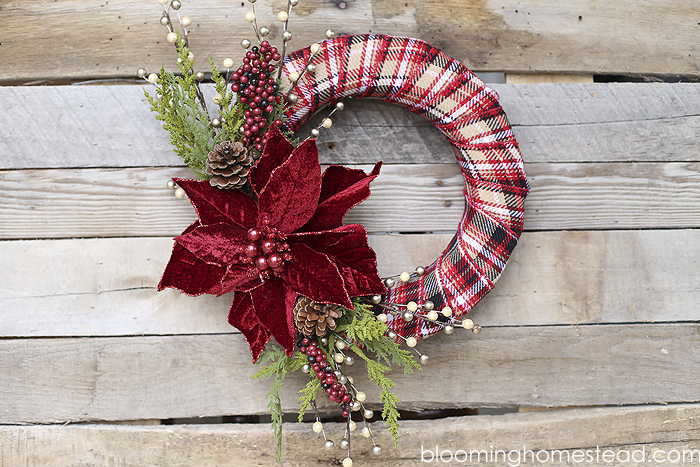 This wreath is simple, beautiful and elegant. I love the ribbons and the flowers she used but you can custom make it a little further by using different ribbons, colors and flowers.
15. Let it snow Christmas wreath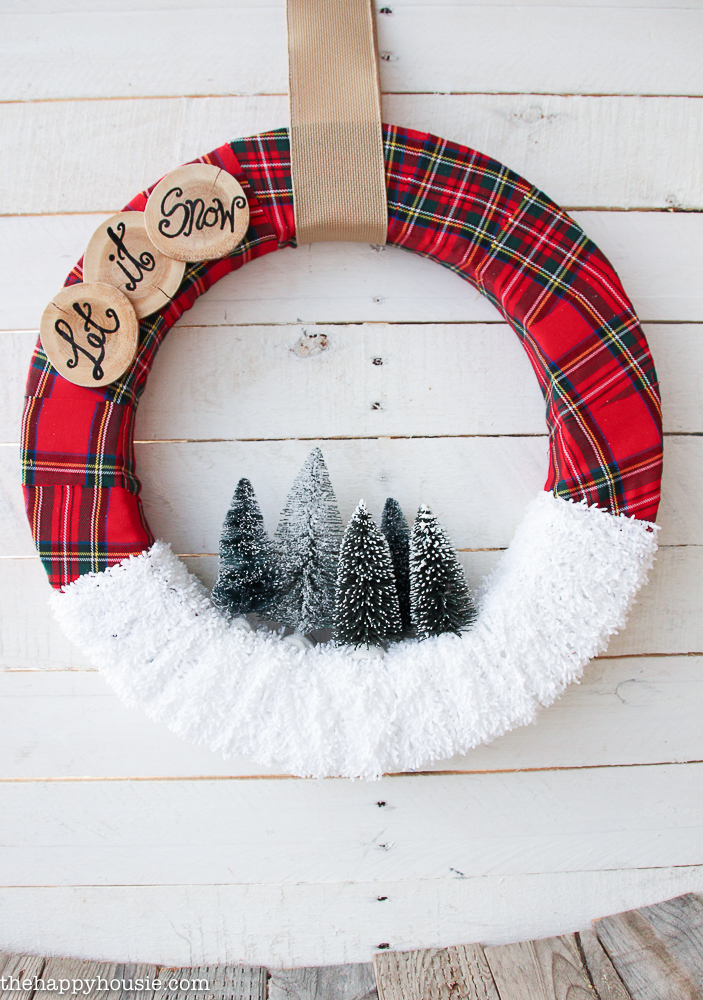 Same concept as the one above but for this one it has different Christmas symbols. It's an easy and a perfect way to add a cherry feel to your Christmas decor. I love the snow and the bottle brush trees in this wreath.
16. Snowball Christmas Wreath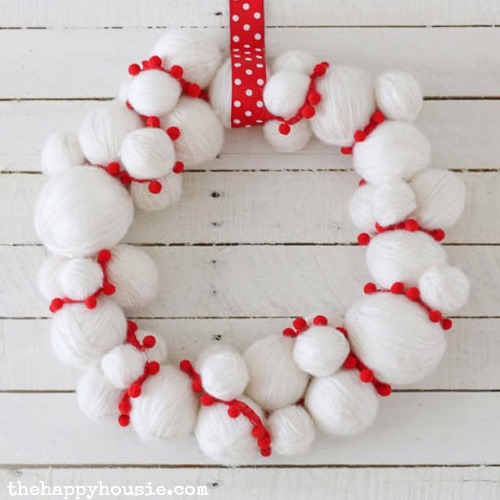 17. DIY Ornament Wreath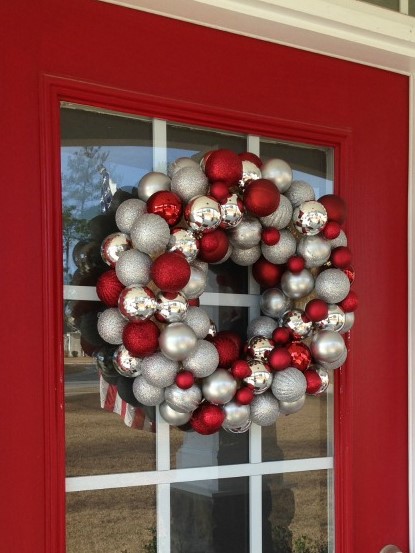 Super easy to make, so affordable and it takes less than 30 minutes to make. I love the use of difference in the ornaments. Some are shiny, matte and shiny.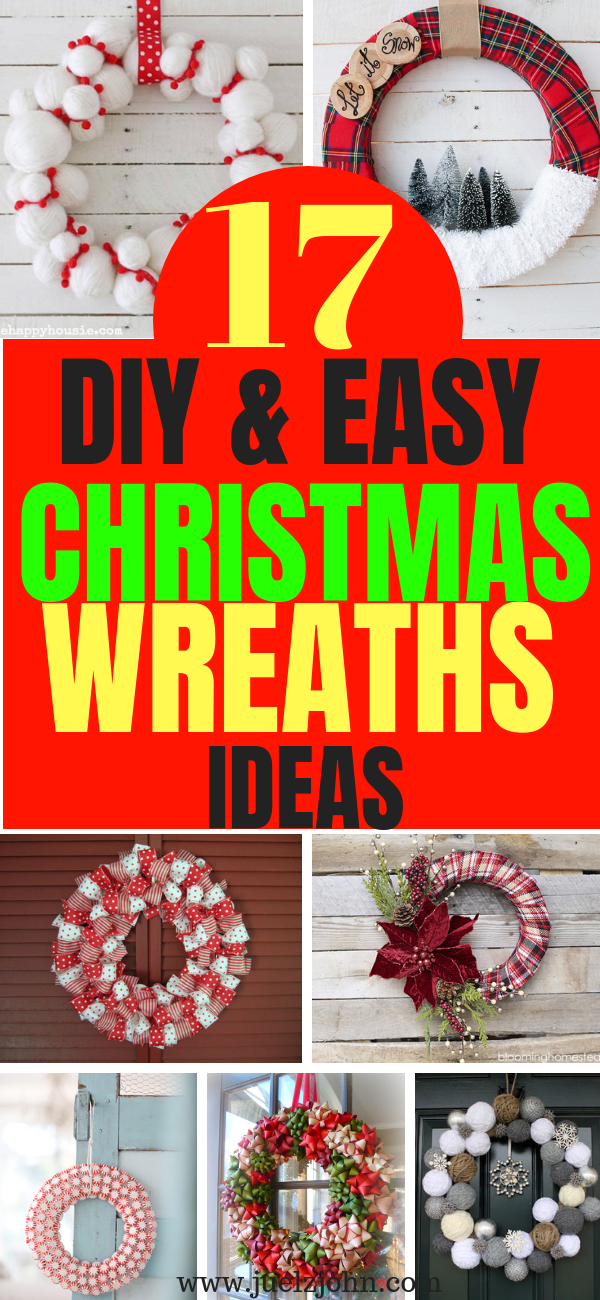 I hope these 17 beautiful Christmas wreaths has gotten your creativity on a whole new level. They will definitely cheer up your outdoor and indoor space. Just picture having one of these on your front porch? Awesome, right?
As you have seen they are easy to make and you can easily modify them by adding whimsical material and Christmas symbols such as Santa hats, candy canes, snowflakes, and snowman. They are perfect because you get to save tons of money and to make fun and memorable family traditions.
You might also like:
80 Beautiful winter outfit ideas to keep you warm and stylish
50 Cheap and easy DIY fall decor ideas