With Christmas fast approaching, it's time to think of all the fun things such as last minute gift ideas, Christmas delicious cookies and Mason jars crafts perfect for Christmas. Very soon you will start seeing all the decorations in the shopping malls, the caroller in the streets, it's truly is the most magical time in the year.
You also need to look the part. Your nails need to bring out that festive holiday vibe. These easy Christmas nail art designs will get you inspired and give you some ideas on how to do your nails this holiday season.
There is something for everyone. From snowflakes, reindeer, candy cane to Santa hats there so many Christmas symbols used, you can't miss your favorite.
Most of the holiday nails tend to be bright and bold, don't be afraid to mix things up with neutral colors as long as it has that Christmas theme going on. You can experiment with glitter, rhinestones, traditional colors, and themed ornaments.
30 Easy Christmas Nail Art Designs You must try this holiday season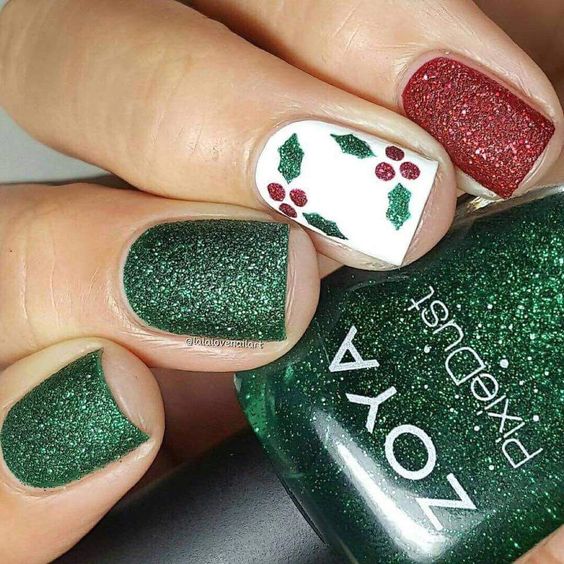 Classic easy Christmas nail art designs
Classic and traditional easy Christmas nail art designs.
Green, white and red are the classic and traditional Christmas colors. On any nail art, they pop. Let your creativity run wild on these ones. You can either choose to have them plain or you can add other decorations on some fingers such as a snowman, snowflakes or Christmas lights, you can also mix and match the colors to make the design your own either way they will still capture a lot of attention.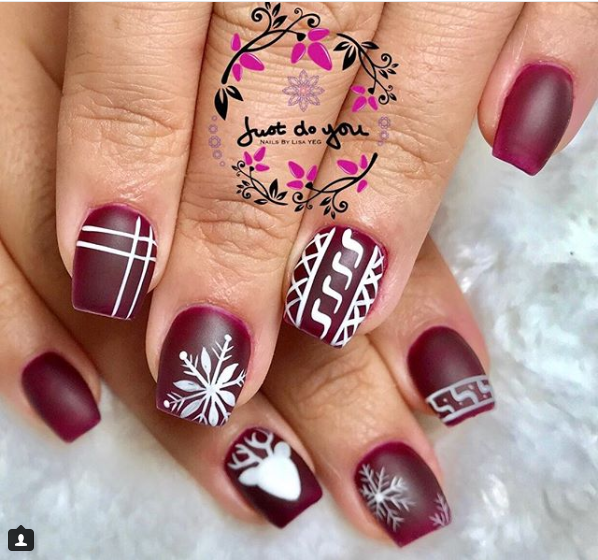 Candy cane strip nail art
One of the famous Christmas symbols. It's extremely easy to recreate most candy cane nail arts. Simply get nail foil thin strips, place them over a white or red background then paint the nail with the alternate color. When you remove the strips the contrasting color will instantly pop.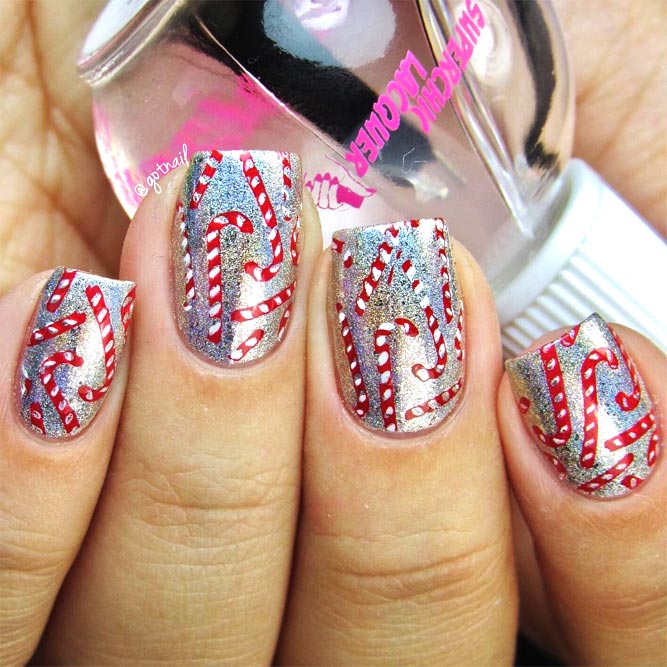 Candy cane strip easy Christmas nail art designs
Interested in more Christmas posts?
15 Fabulous and Festive Christmas Mason Jars Crafts
19 Easy delicious Christmas cookie recipes you must try this holiday
17 DIY Beautiful Christmas wreaths you'll love
Super Easy Christmas Crafts for kids to make
80 Beautiful winter outfit ideas to keep warm and stylish
25 Festive Christmas cake recipes to make this holiday season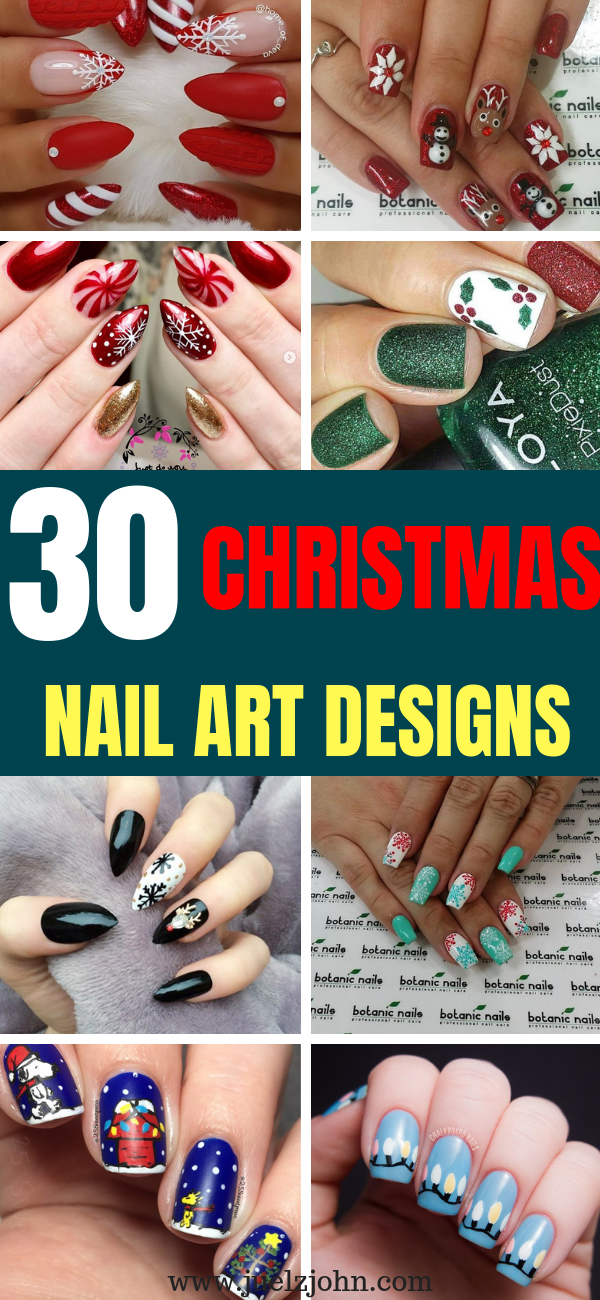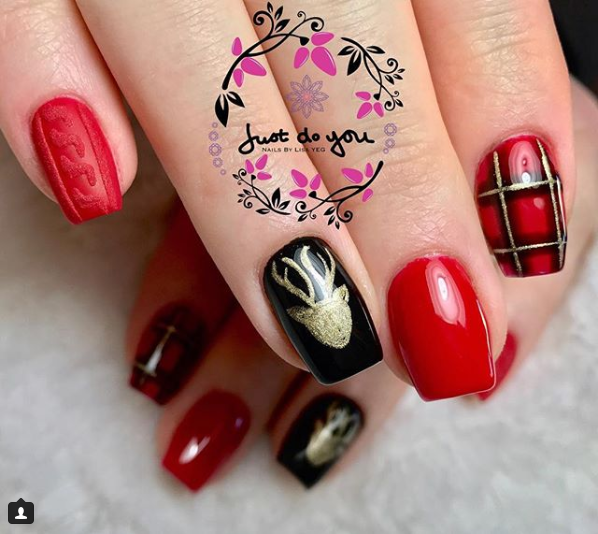 Santa themed Christmas nails
These are so popular and nothing screams Christmas holiday like Santa. With these Santa easy Christmas nail art designs, you will be winning. You can opt for the simpler version where you have a white stripe going along the center vertically and along the edge of the nail horizontally to give that Santa belly vibe. You can also add a belt.
The other option is having a whole Santa's head with a beard.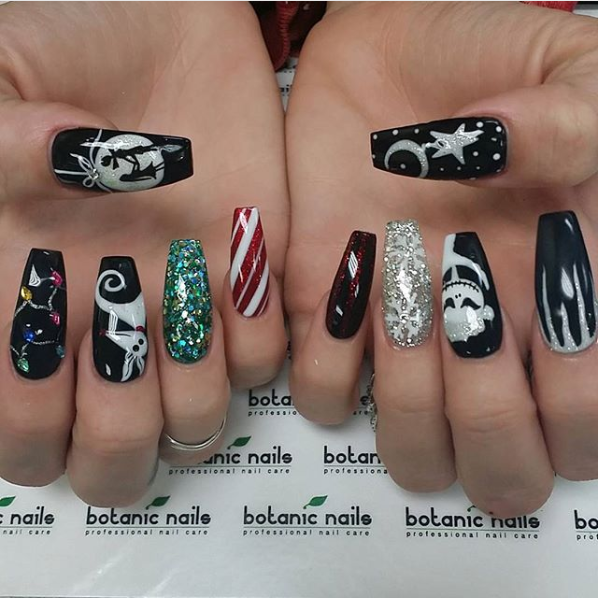 Red white glitter Ombre Christmas nails
Black and white Christmas Nail art ideas
Black and white always go well together and that has no exception when it comes to nail art. They are classy, sophisticated, they pop and don't require so much time to recreate depending on how detailed the design is.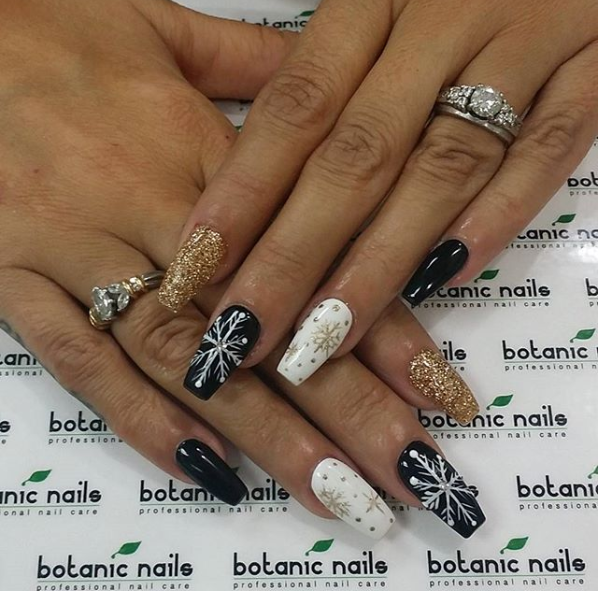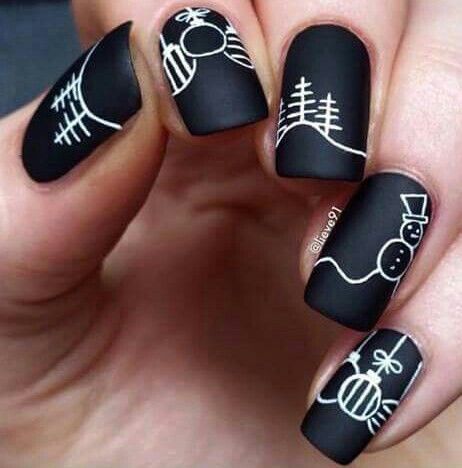 Source here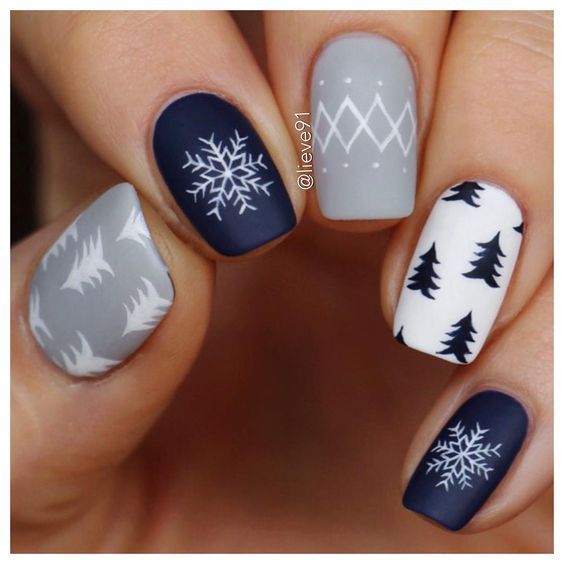 Source here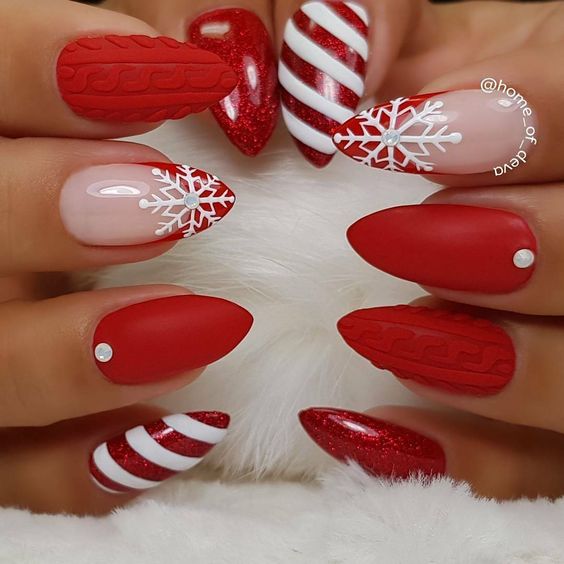 Easy Christmas nail art designs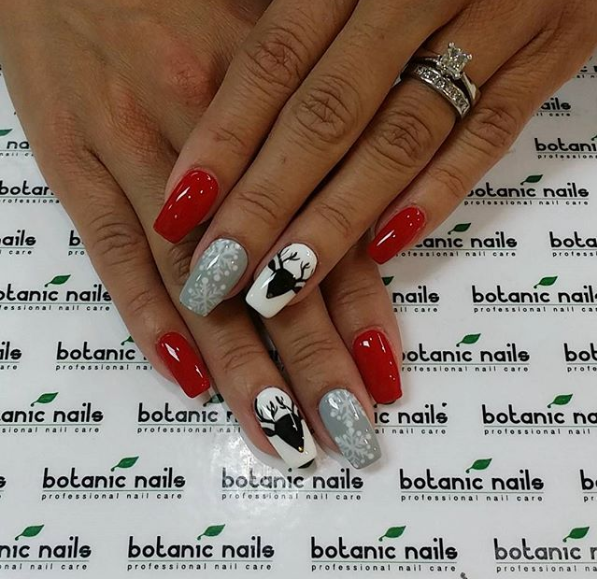 Reindeer Nails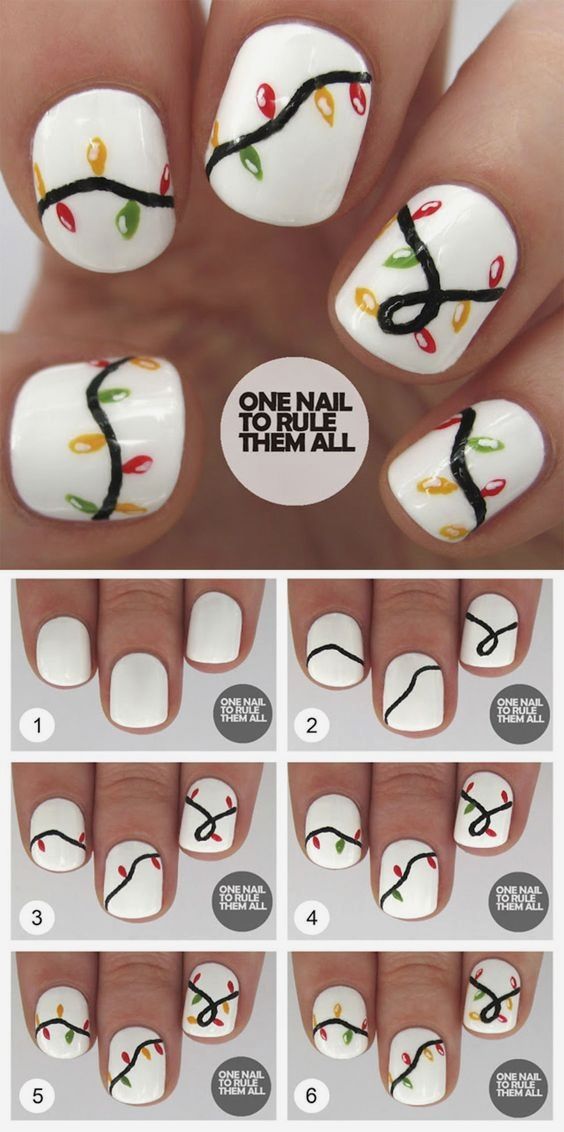 String light Christmas nail art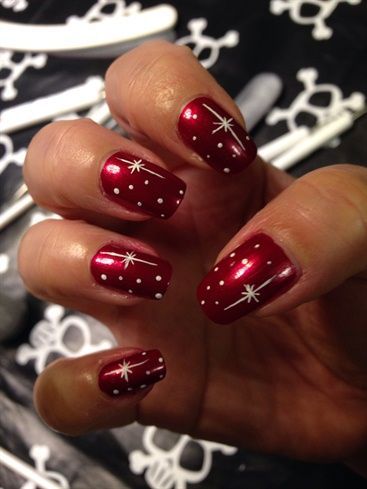 Source here
Red and white snowflakes Christmas Nail Art
We all like snowflakes, they are unique, beautiful and very easy to recreate.Snow flakes are a perfect representation of winter and the Christmas holiday season.
All you need is a snowflake plate, place it on your nails, so as to get the print after you have applied your preferred color and top it with a top coat. You can get a snowflake sticker as an alternative.Since each snowflake is unique you are sure your nail art will stand out.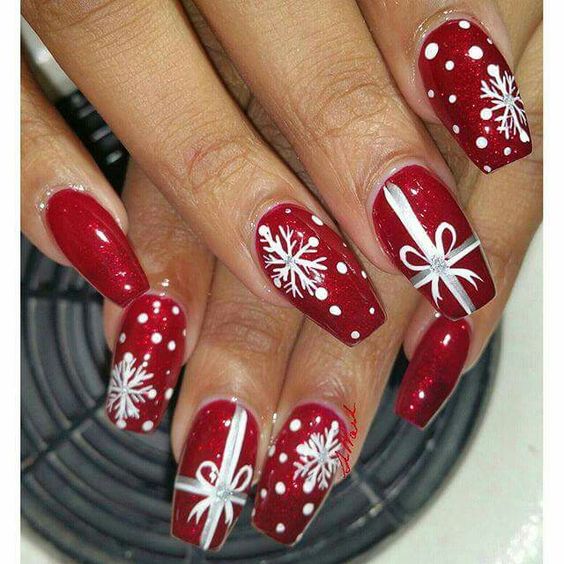 Source here
Winter wonderland nail art
These patterns are common and easily found on items such as sweaters, leggings, and boots. How about you match with your seasonal outfits? Try neutral colors such as black, white and grey.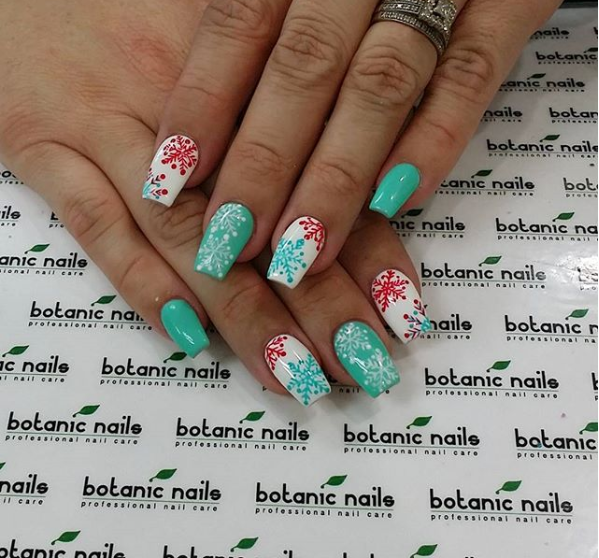 The reindeer Christmas nails
They are extremely cute. You can try different colors or have the reindeer on some fingers or even all of them. Some people prefer to have only the head while others opt for the whole reindeer, the choice is all yours.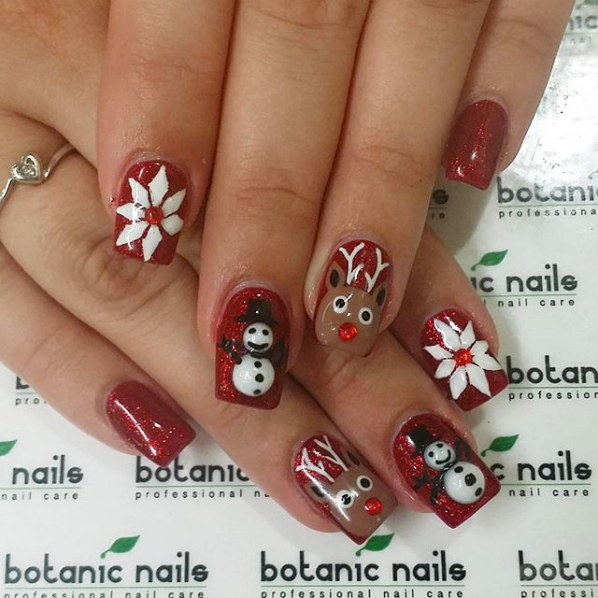 Christmas Stilettos nail art designs
Stiletto nails are oval shaped and have a pointed tip and they are usually long. They are very trendy and they will make you stand out at any Christmas event.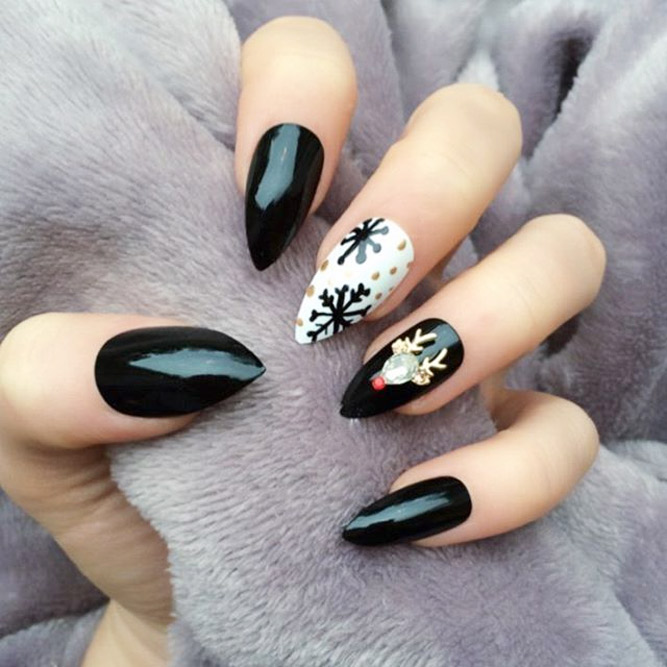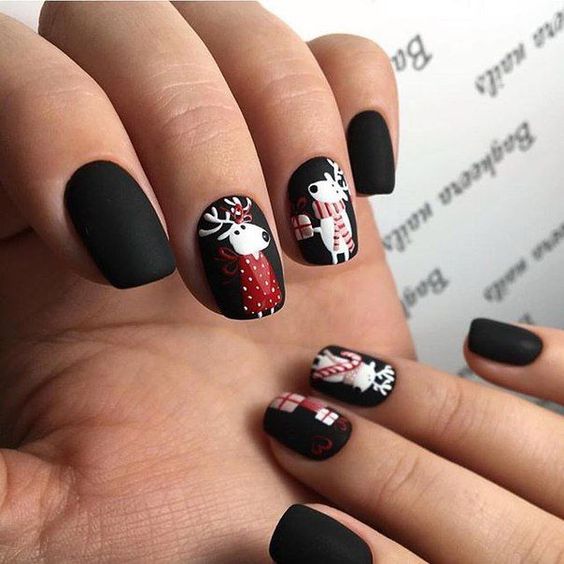 Source here
Colorful string light Christmas nails
This are my absolute favorite and they are so colorful since you can paint each light a different color. Have one solid or a neutral color to make sure that the Christmas lights pop.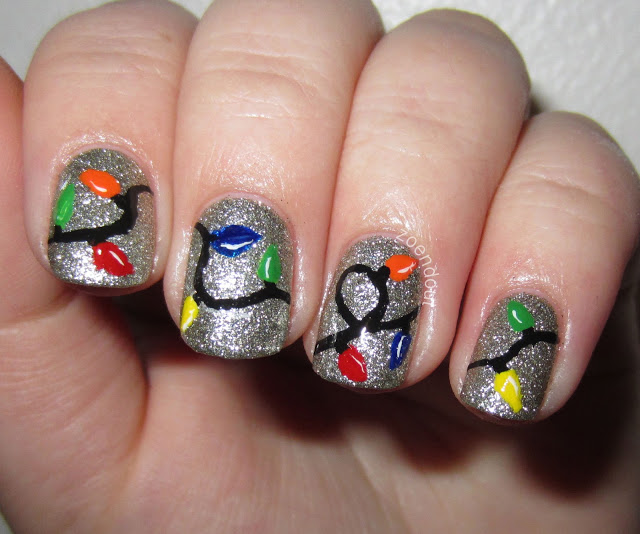 Christmas lights nail art tutorial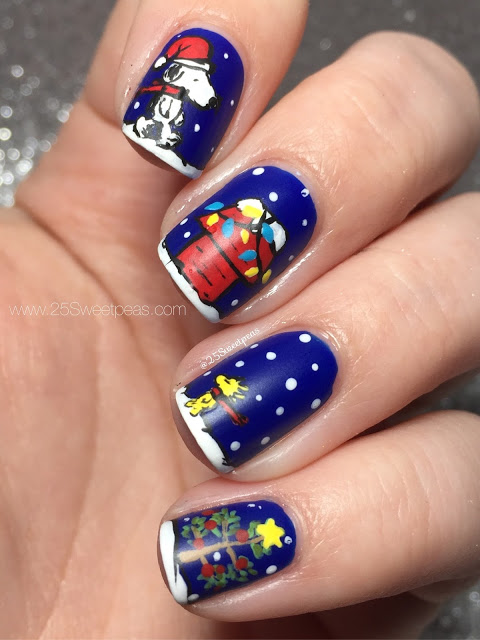 Am obsessed. This is beyond beautiful. Snoopy, Woodstock and their iconic Christmas tree makes the perfect holiday nails.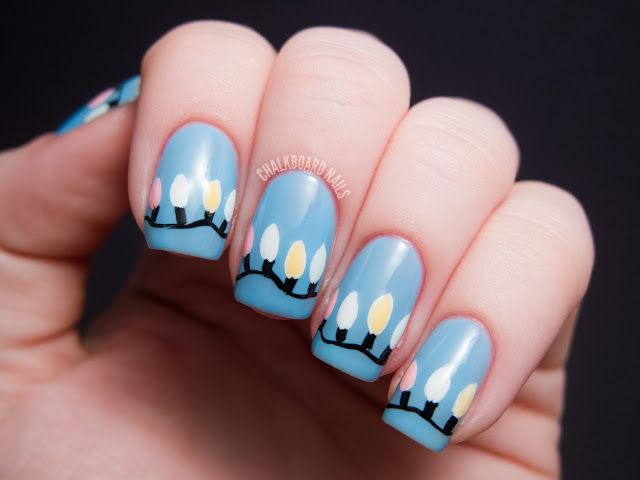 Functional Christmas light nails
I absolutely love how these colors are blending so perfectly.They glow at night,loooove.

Black and red plaid print nail tutorial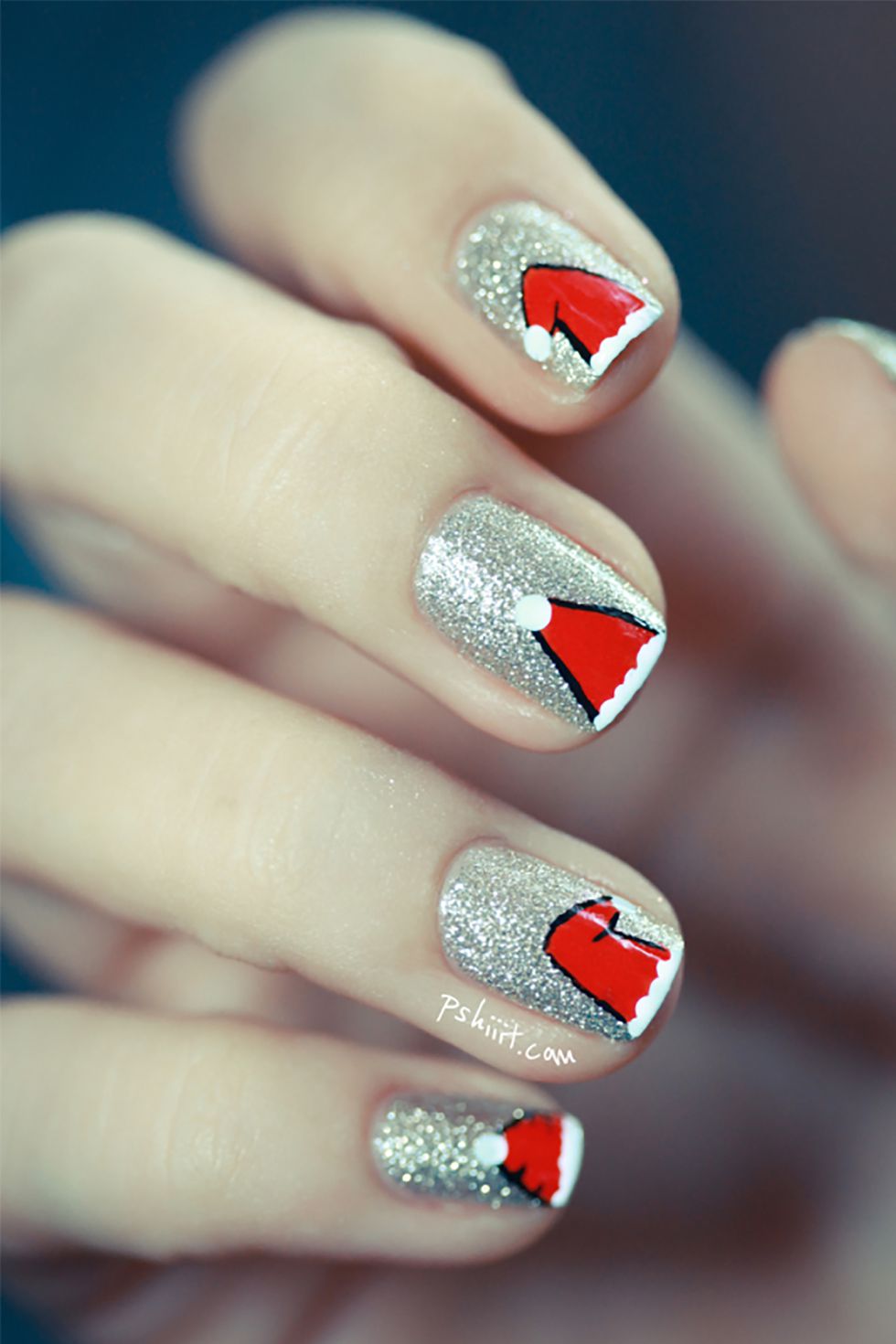 Christmas present nail art
One of the best things about Christmas is gift giving (well apart from the delicious food). How about making your Christmas nail art embody that spirit of giving by adding festive stripes and a big red bow.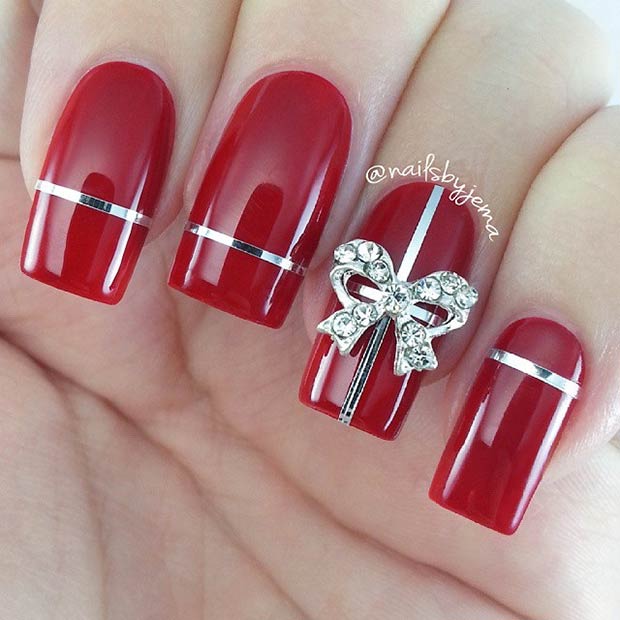 Source by @NailsbyJema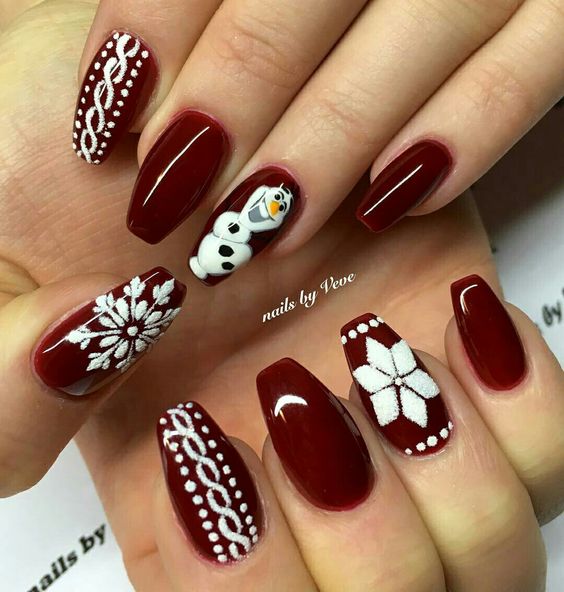 Little star Easy Christmas nail art designs.
Can it be Christmas without stars? I don't think so. They are one of the main symbols that marks Christmas festivities and they are perfect for an everyday look.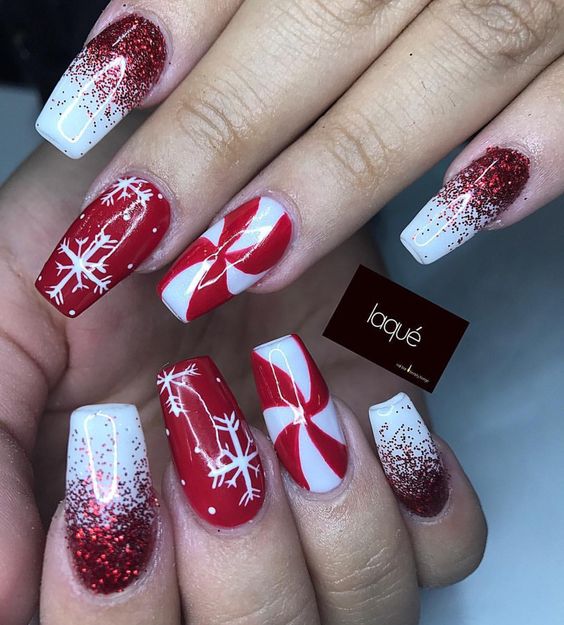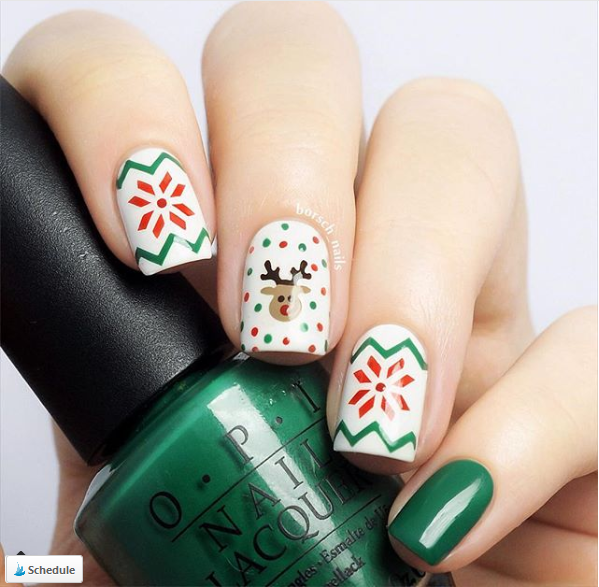 I hope you have found some inspiration from this post. Which one of these 30 easy Christmas nail art designs do you fancy most? These Christmas nail art ideas will capture the holiday spirit you don't even have to do so much because they are fun, easy and super festive.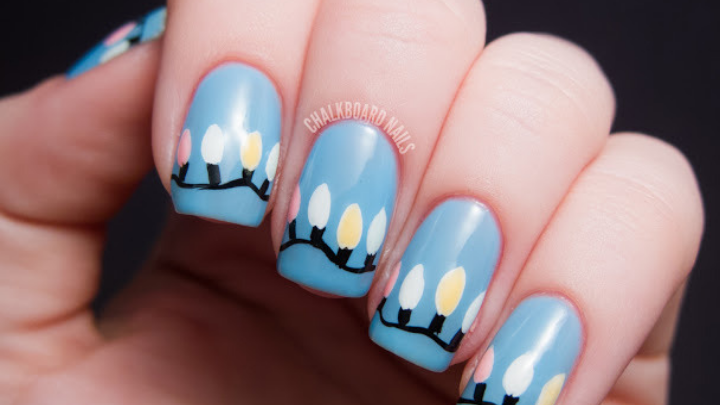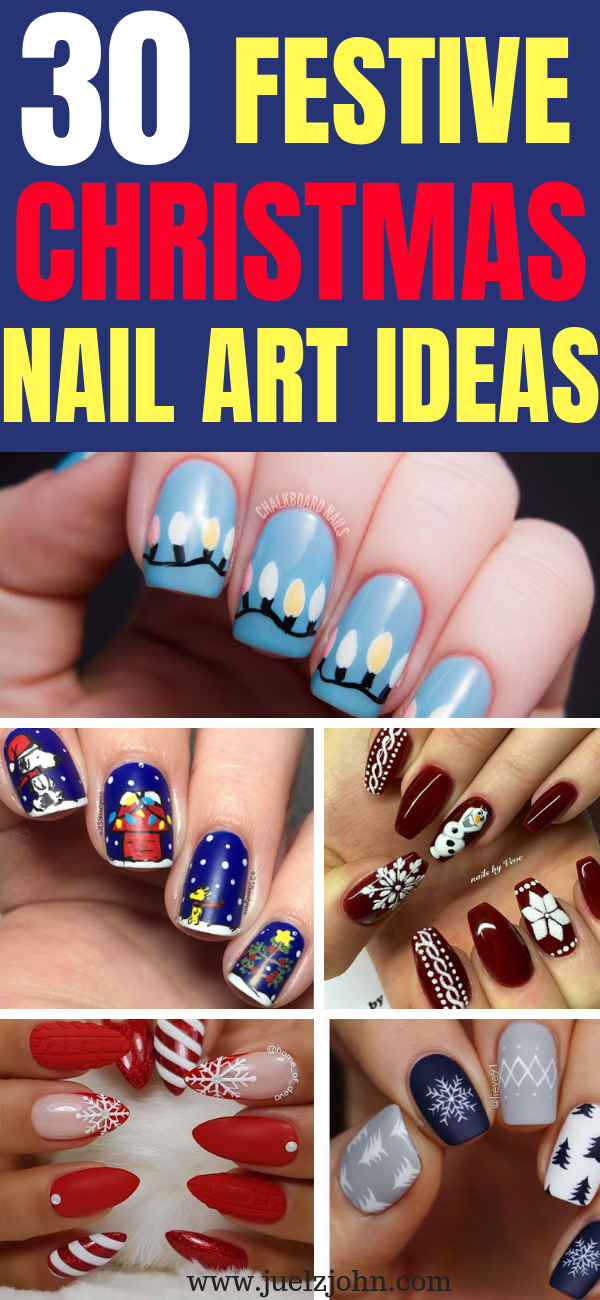 HAPPY HOLIDAYS!