Delicious easy dinner recipes that will change your life. They are a life saver.
Sometimes getting dinner on the table after a long day is a struggle especially when you have less time and no energy to be in the kitchen. These dinner recipes will make your busy evenings a walk in the park.
These dinners are easy to make, most are under I hour which means you get ample time to spend with your family or for other chores. 17 easy dinner recipes which are so good, you will instantly forget of your takeout days. The options are endless from chicken, burger wraps, vegetarian, there is something for everyone and they are all budget-friendly.
More easy to make healthy dinner recipes to try
15 Must try easy vegan dinner recipes you'll love
15 Low carb keto dinner recipes that will help you stay in ketosis
15 Delicious low carb dinner recipes that'll have you salivating
Low Carb Keto Lasagna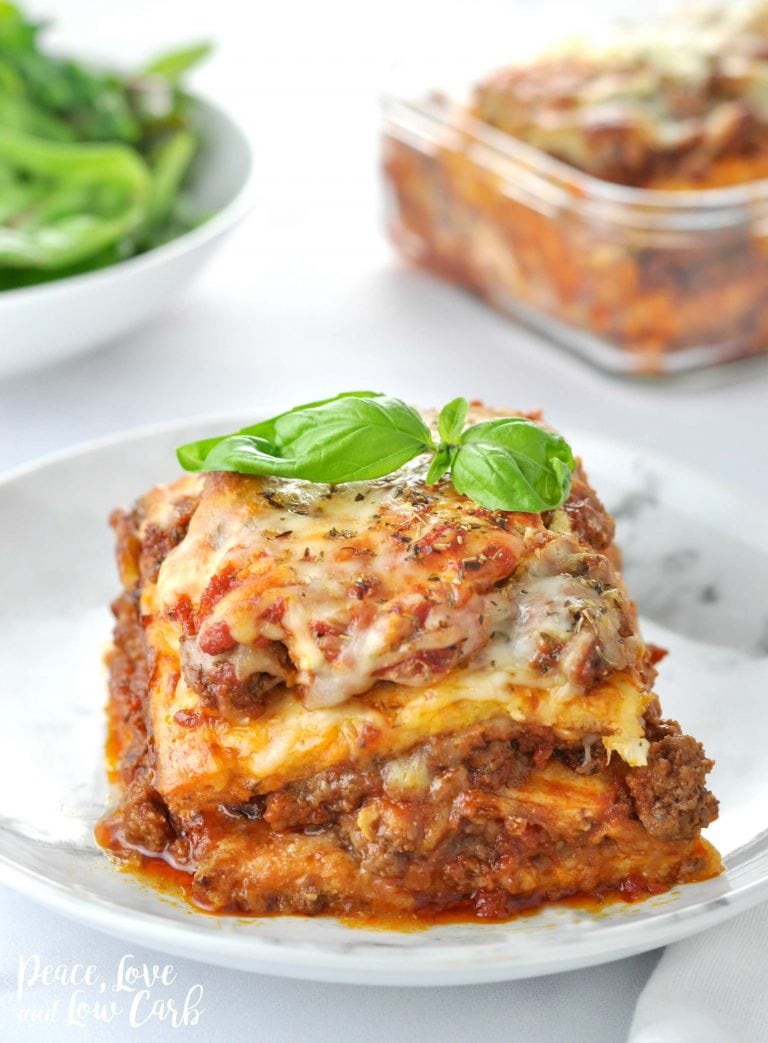 You will fall in love with this lasagna. It's so delicious, easy to make and it only takes 45 minutes. It's a low carb keto lasagna but it tastes the same as the real thing which means everyone will enjoy it. Perfect for those busy weeknights. The best part is that you can do the prepping and batch cooking before.
Full recipe here
Low Carb Burger Lettuce Wraps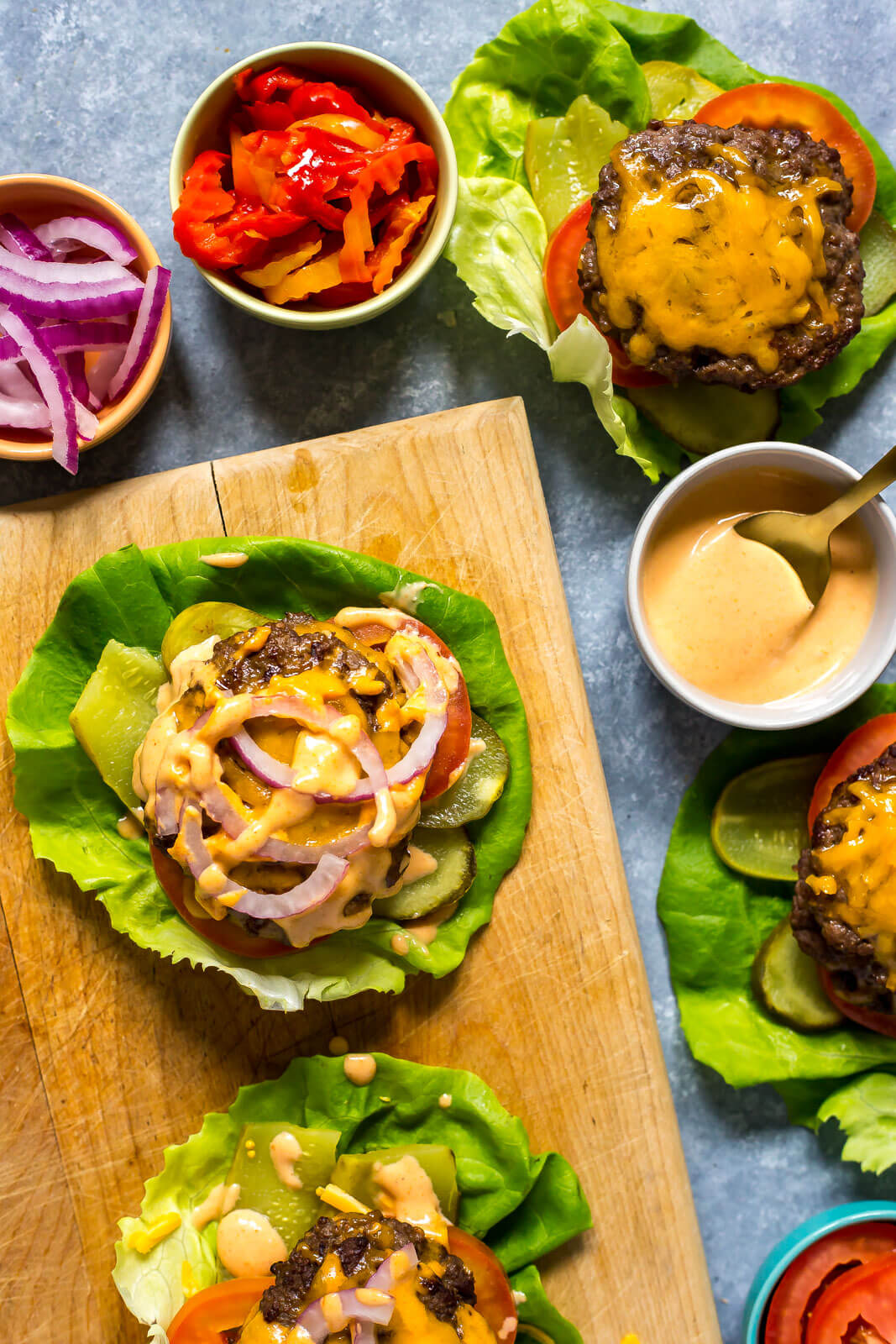 Insanely tasty. Who doesn't love a good burger once in awhile. For this one, you can have it as often as you can without think of all the calories you are loading in because its low carb. The special sauce in these wraps it's fantastic. Brings all the flavors together. After you taste this burger lettuce wraps, you will forget of the old fashioned burgers.
Add some banana peppers and pickles as your toppings for that extra zesty flavor.
Full recipe here
Baked Sweet and Sour Chicken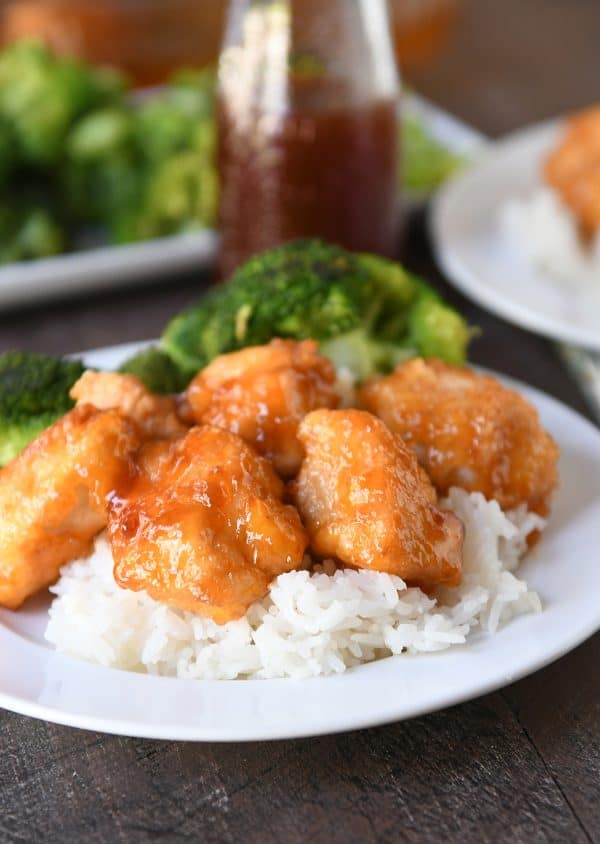 A miracle dish. No better way to describe it. Crazy delicious and so tender.You will beat yourself up for not trying this sooner. You can tweak it a little by adding onions, sweet pepper or even some pineapple slices. You will love every bite.
Its time consuming to make this sweet and sour chicken but it's worth it. Try it maybe on the weekend or those weekday evening you have some more time.
Full recipe Mel's Kitchen Cafe
Creamy Tuscan Garlic Chicken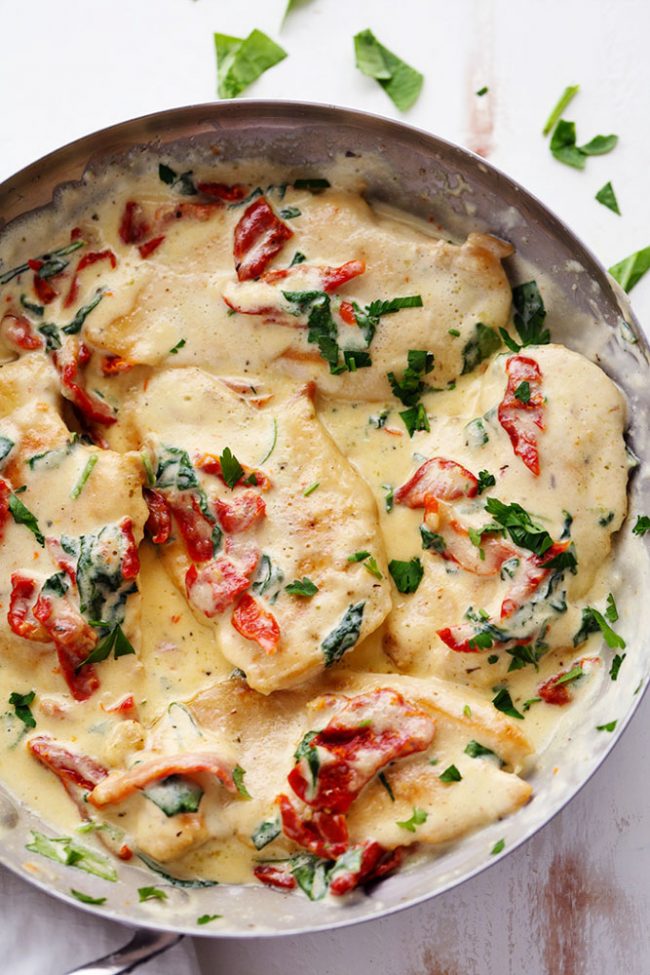 I love dinners which are easy to put together and still tastes heavenly. This creamy Tuscan garlic chicken is finger licking delicious and it will only take you 30 minutes to make it. The creamy garlic taste with the dried tomatoes which make you ask for seconds. Enjoy a restaurant quality meal right in the comfort of your house.
Full recipe The Recipe Critic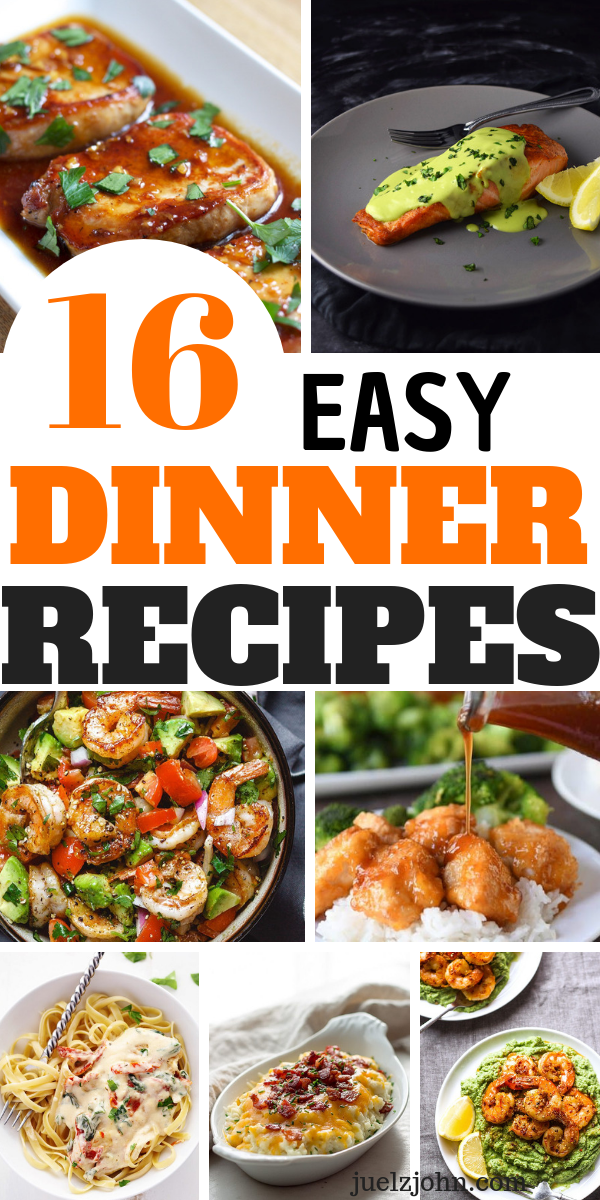 Sausage,Pepper and Rice Skillet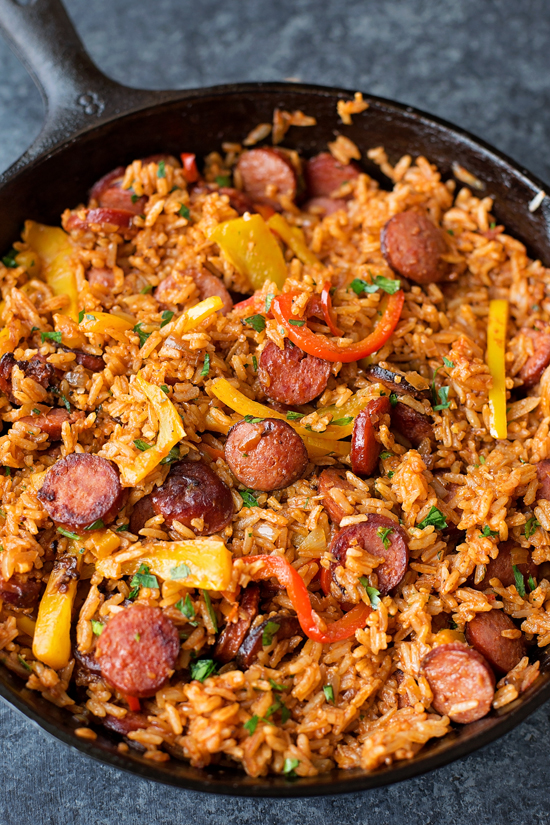 Another one of the easy dinner recipes you will absolutely love. Quick to make, filling and so flavorful. Don't you just love how colorful it looks too? You can add ingredients like green pepper, peas, carrots, to top up the veggies if you desire too. You can freeze the leftovers which will still be awesome once they are reheated.
Full recipe Life Made Simple
Garlic Butter Chicken and Potatoes Skillet Recipe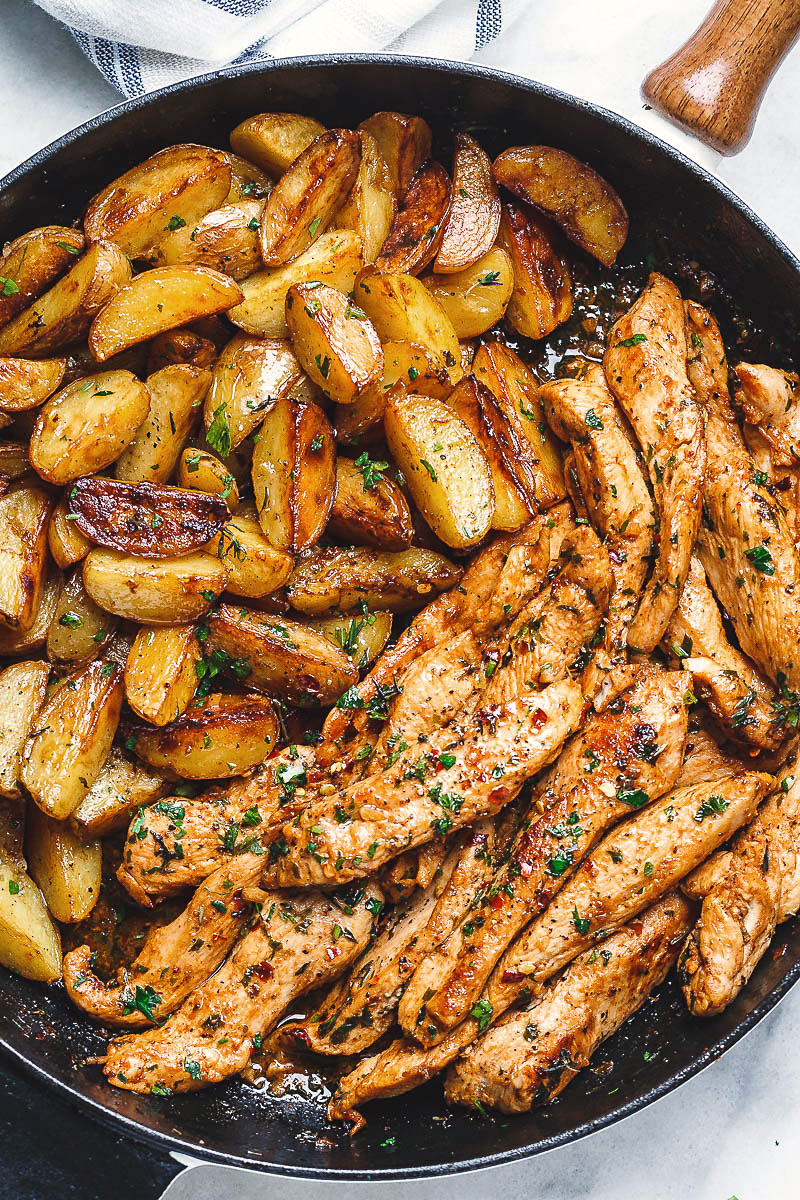 Packed with amazing flavors. Perfect for weeknight dinner. It's easy and taste heavenly. This has to be my favorite in this roundup of easy dinner recipes because am obsessed with anything potatoes. You will be happy to know it requires almost zero cleanup. After a busy day at work the last thing you want is to spend all your evening cleaning up.
Recipe here
Sausage and Pepperoni Pizza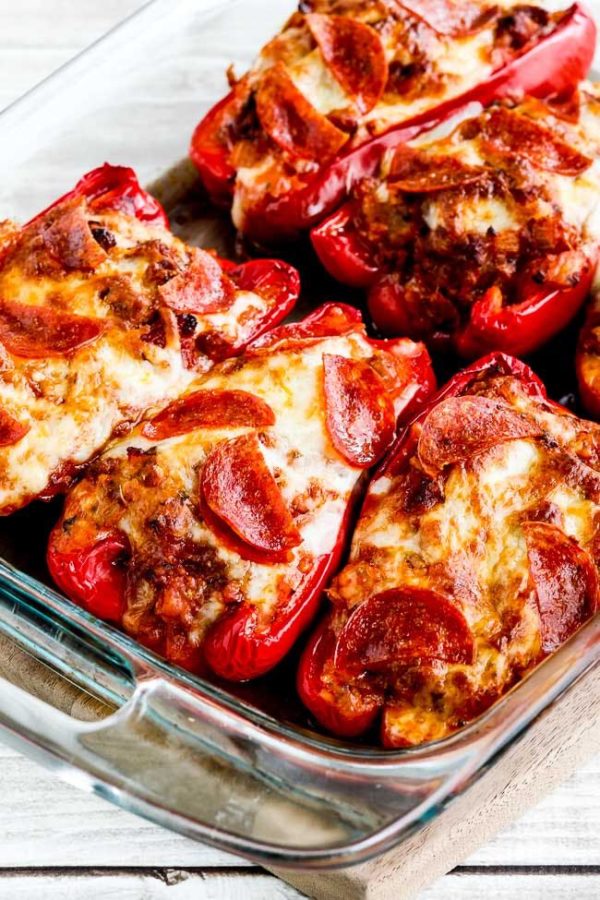 Anyone craving pizza for dinner? I got a perfect healthier version for you. I love the idea of using peppers where you stuff all the ingredients.The leftovers can be refrigerated for a few days or frozen and they will still be delicious when reheated.
Recipe Kalyn's Kitchen
Shrimp and Avocado Salad Recipe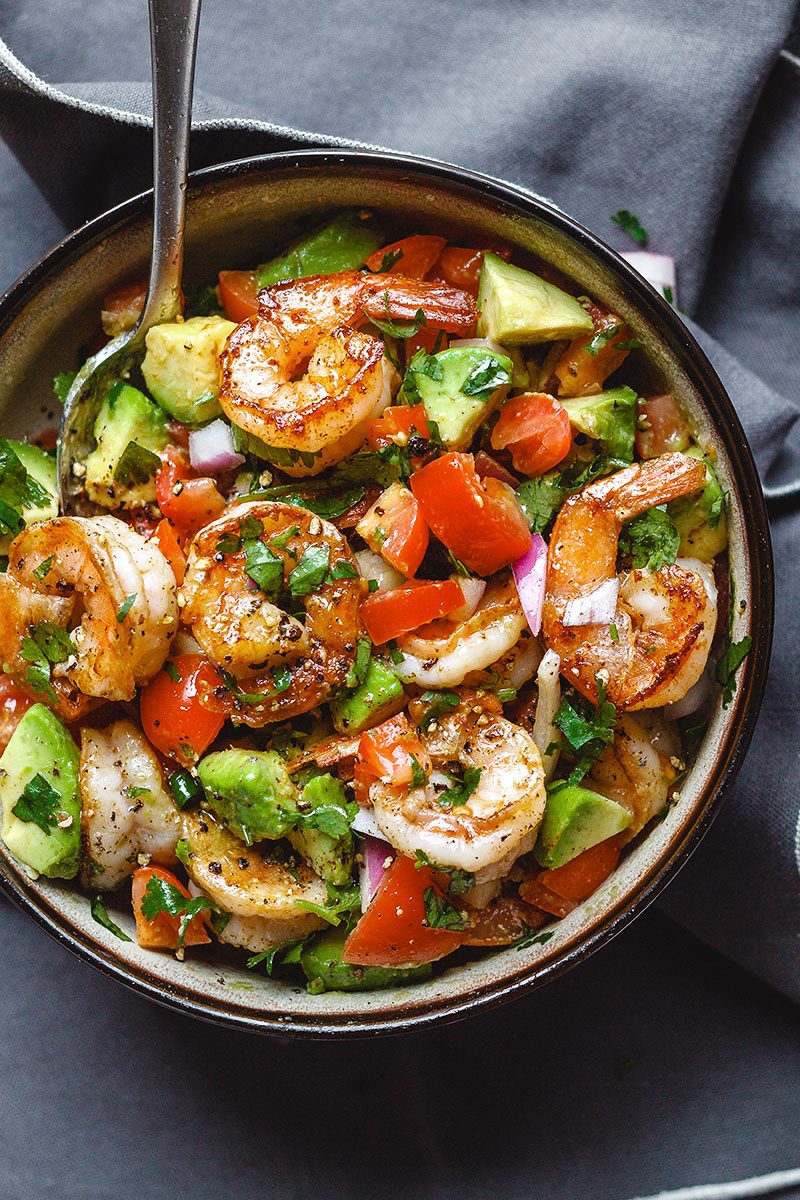 Fresh, super easy to make, filling and extremely delicious. This makes for a perfect easy dinner. A healthy salad that is low carb, whole30 and gluten free.
Recipe Eatwell101
Loaded Cauliflower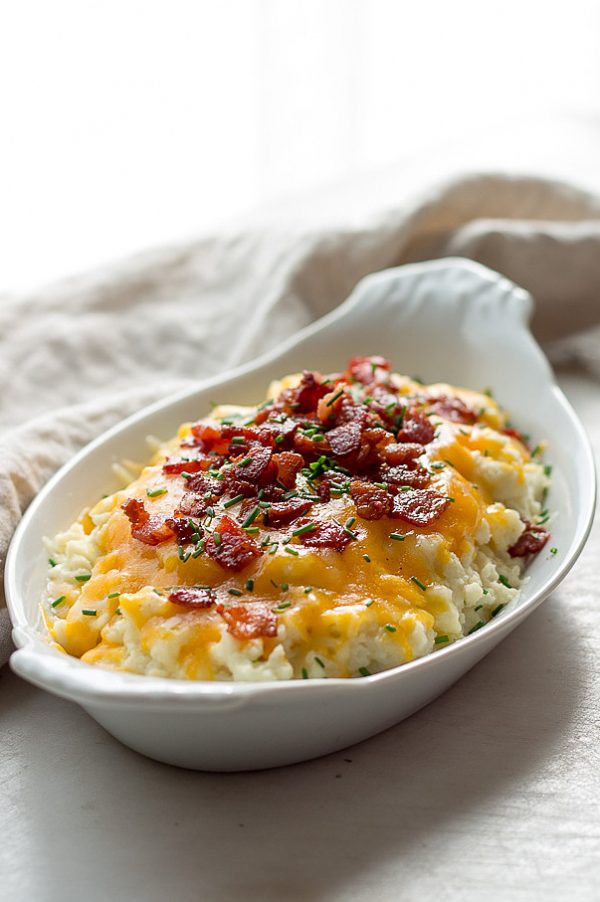 One of my favorite easy dinner recipes to make on a busy weeknight. Delicious, easy, cheesy and if you like anything potatoes like mashed or even baked potatoes you will love this even more. It's made with butter, sour creams, chives, cheddar cheese and bacon. Talk of comfort food at it's finest.
Full recipe Low Carb Maven
Spicy Shrimp and Broccoli Mash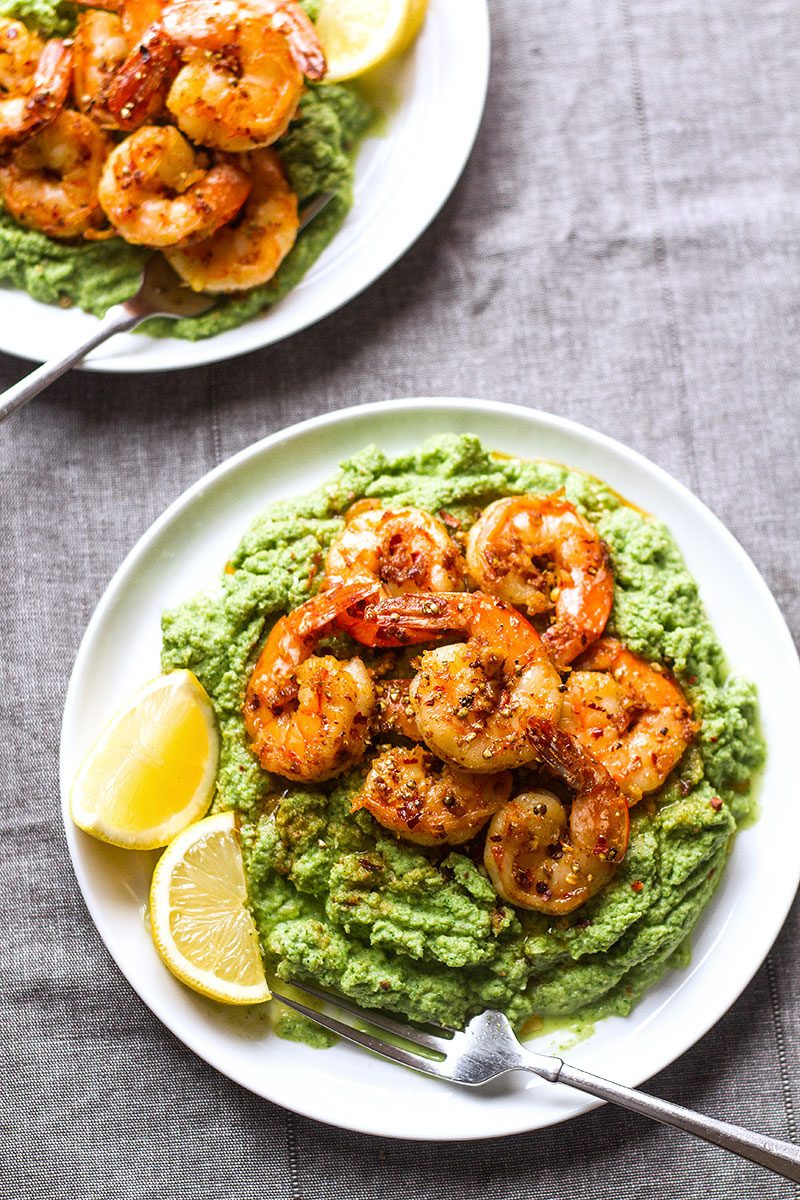 This easy dinner is full of flavor, it will blow your mind away. The shrimps are spicy, savoury, tender and they are served on top of a creamy broccoli mash peaked with Parmesan.
Full recipe Eatwell101
Pan-Seared Salmon with Creamy Avocado Sauce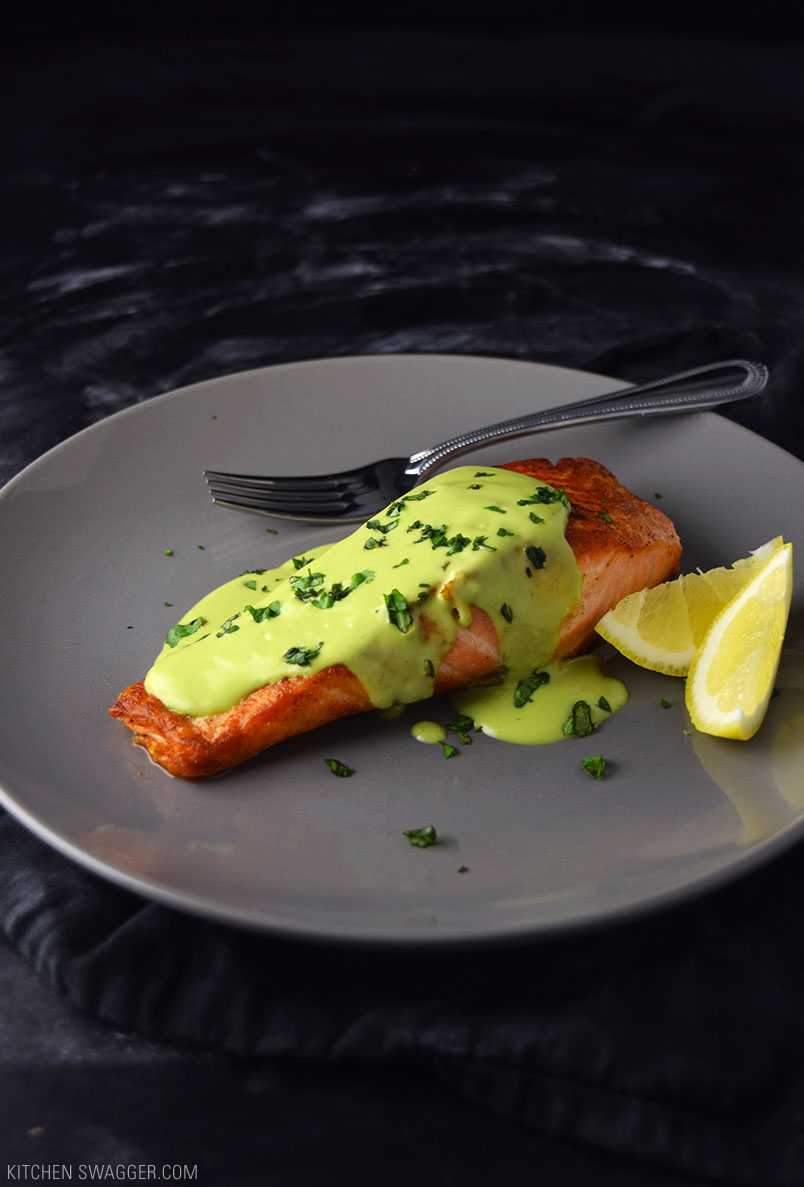 I love salmon, it's so easy to cook and tastes amazing. This avocado sauce is everything and it goes well with the salmon. To have the sauce a little thinner you need a fresh avocado, olive oil and cream. Some fresh basil is added to give the sauce more flavor and a pesto like flare.
Full recipe here
Sheet-Pan Salsa Chicken with Spaghetti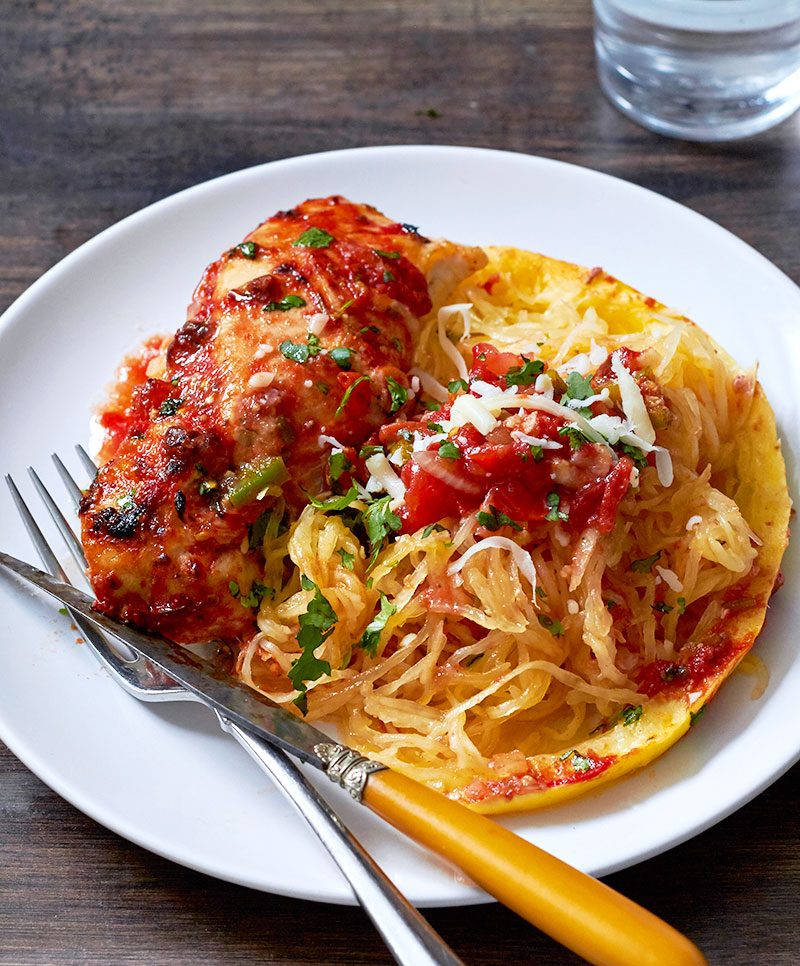 A well balanced dinner recipe that will take you less than 30 minutes.The clean up is easy breezy, don't we all love that. Low carb without comprising the flavors.
Full recipe Eatwell101
Lemon Garlic Butter Shrimp With Asparagus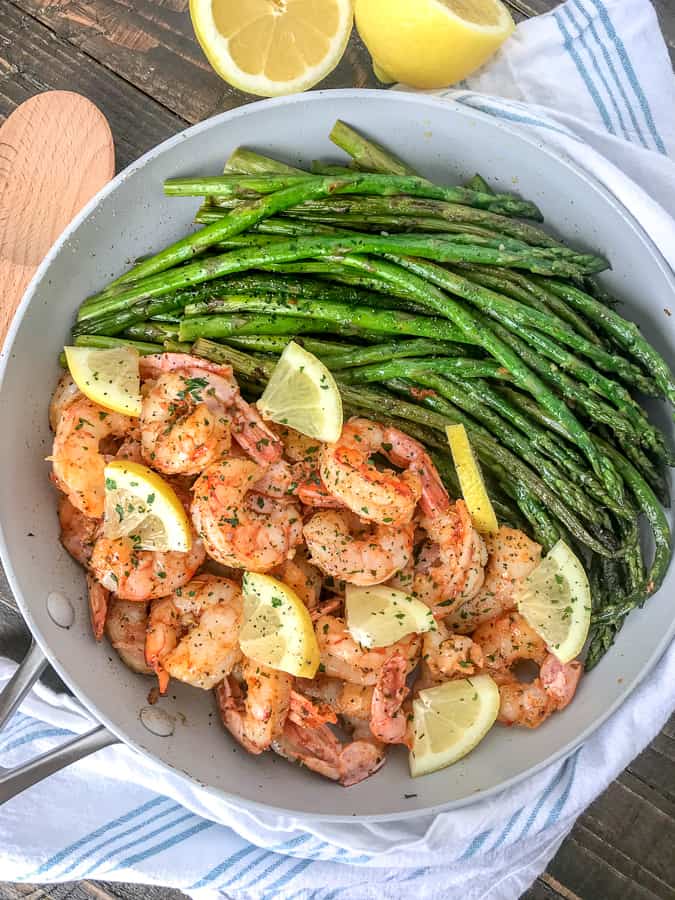 Incredibly easy, filling, light and it will only take you 15 minutes. The combination of buttery shrimp and asparagus flavored with lemon juice and garlic will make your mouth water. The fresh lemon juice compliments the shrimp and the asparagus so perfectly.
Full recipe here
Healthy Sausage and Veggies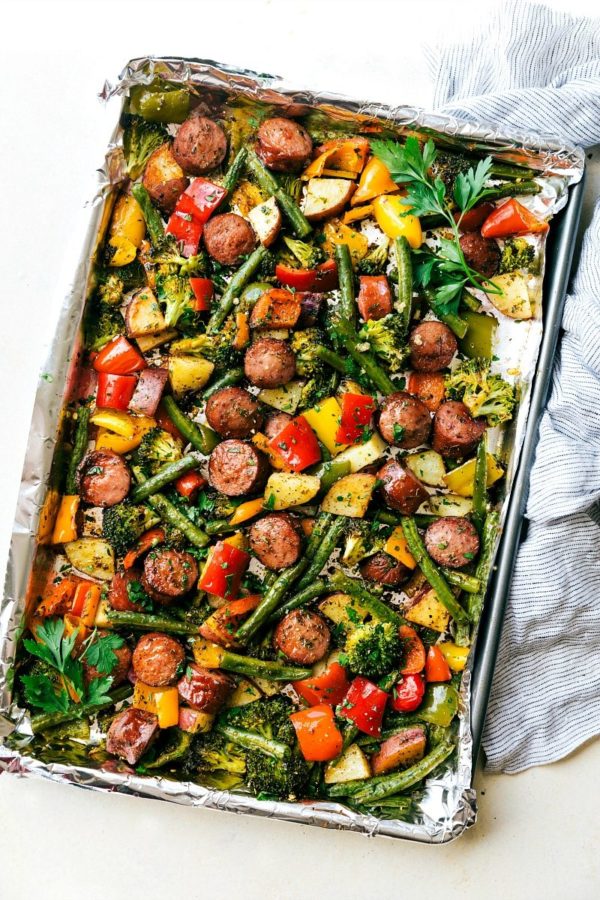 Am obsessed. A healthy dinner that you will love. Tons of veggies and sausages mixed with herbs and olive oil, all that screams scrumptious. Barely no clean up is required because the pan is wrapped with a foil. You can make a big batch of this on the weekend and a rice for an entire week long. You can change the veggies and the sausage flavor to your preferred choice if need be.
Full recipe Chelsea's Messy Apron
Honey Garlic Pork Chops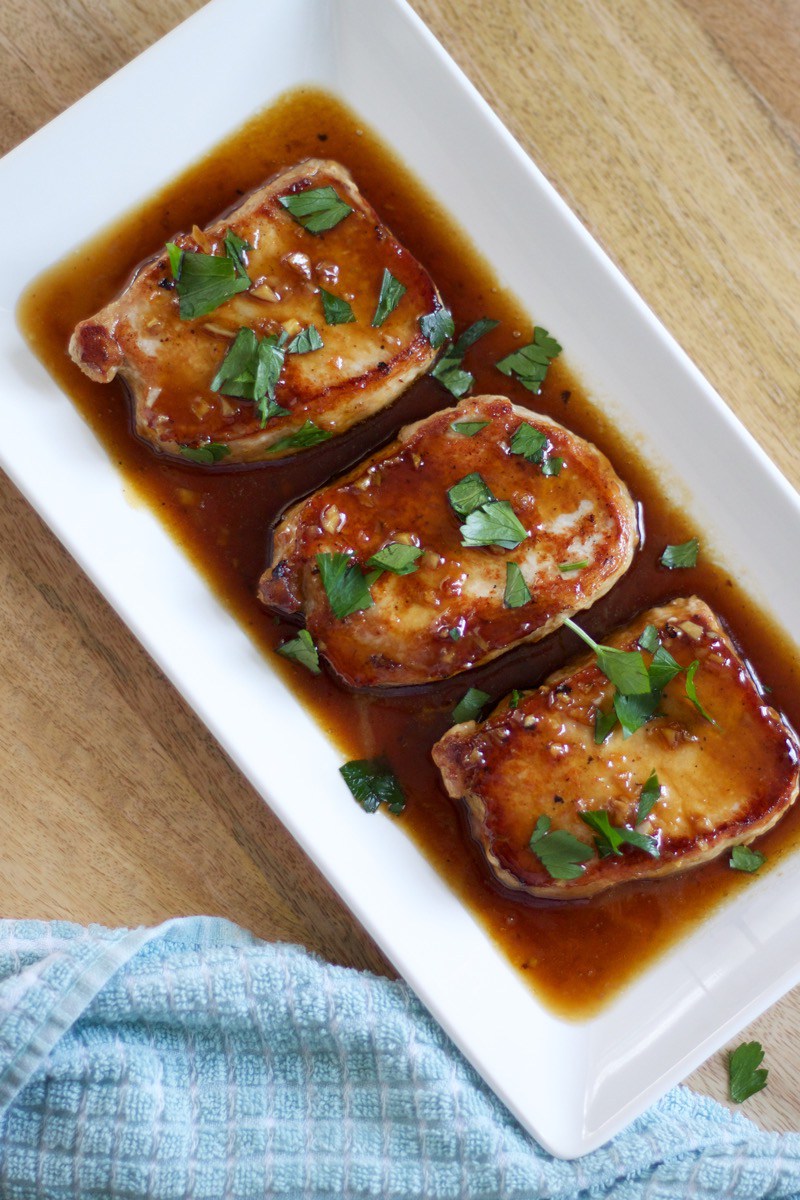 This honey garlic pork chops is all you need for that busy weeknight. You can make this before hand. Make sure you brown the meat first which helps to add great flavor. The sweet, gorgeous and saucy glaze is amazing.
Full recipe Happy Home Fairy
Crispy Roast Potatoes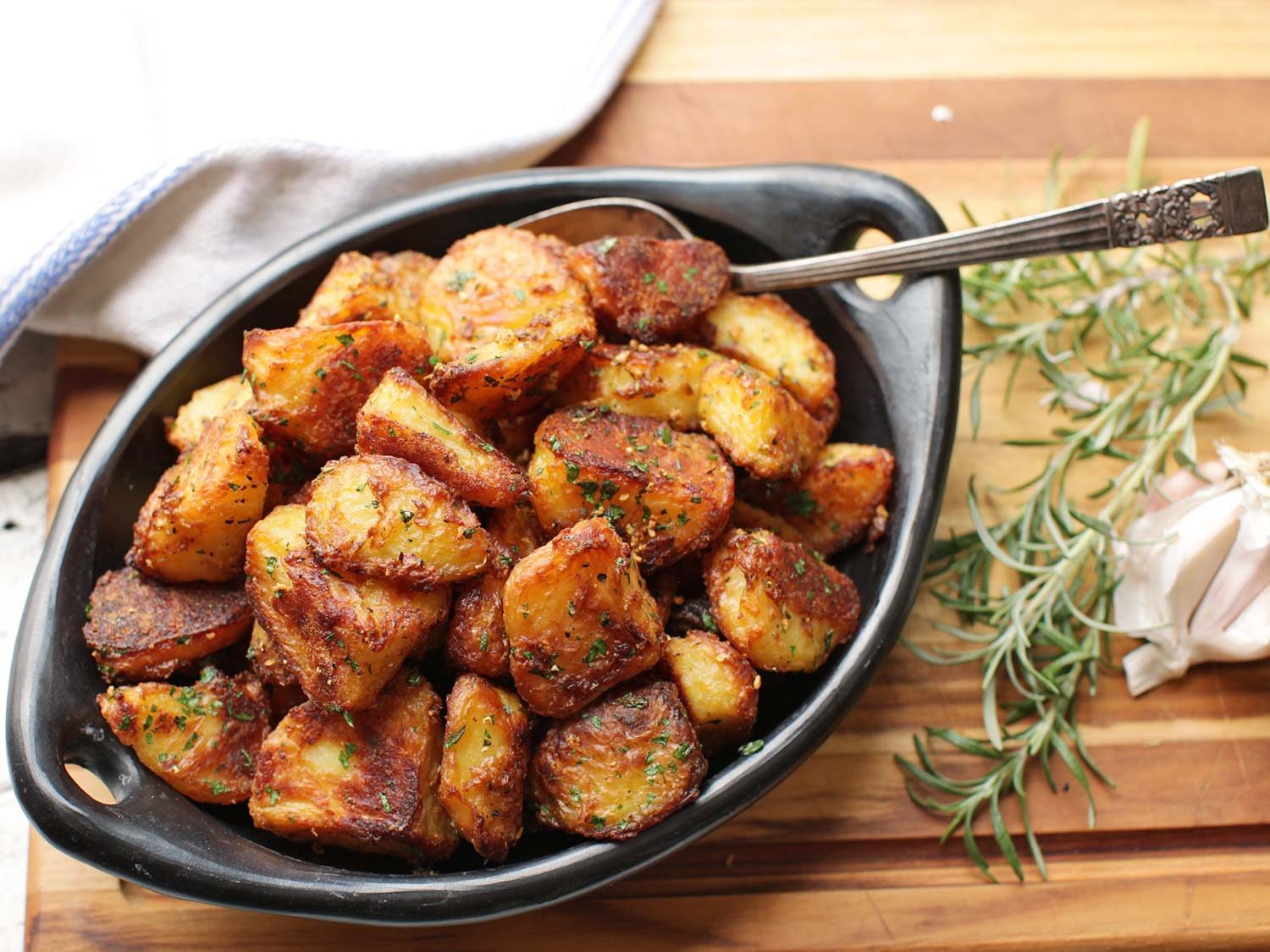 I could eat this day in day out. Crispy, crunchy, flavorable, vegan(optional) and gluten free. What else can I ask for?
Full recipe Serious Eats
Easy dinner recipes that you can turn to time and time again. You can be sure they will please your entire family. If you enjoyed this post share the picture below. Sharing is caring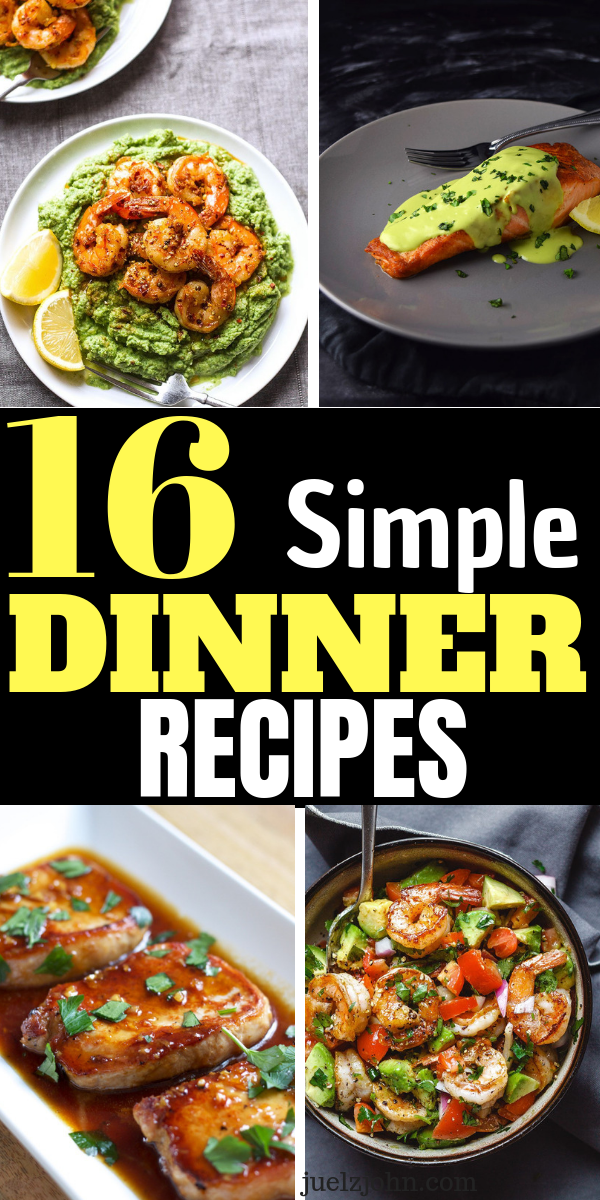 You might also like
30 Quick easy crockpot meals you can't resist
Best low carb soup recipes that'll make your mouth water
17 Healthy easy slow cooker recipes that are super delicious