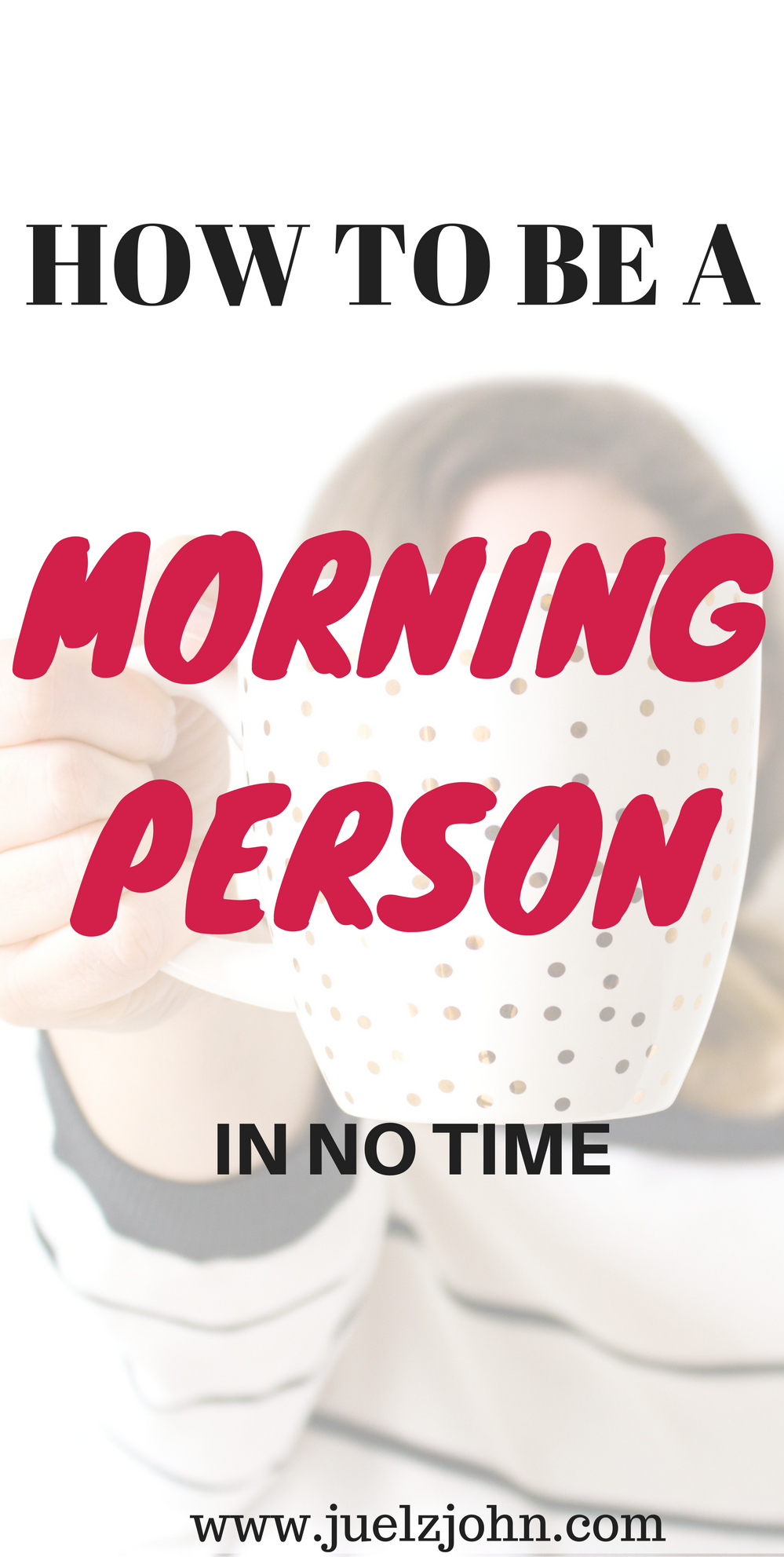 Are you a morning person?Have you been trying to become a morning person?
Becoming a morning person is something most of us struggle with. Am number one on that list.
Sometimes getting out of bed isn't that fun and all we want to do is snuggle and snuggle some more under the warm covers. We all want those 5 more minutes of sleep.
I remember back in high school it was mandatory for us to attend morning preps at 5.30 AM and looking back I wonder how I used to pull that off and still remain energetic the whole day.
When you work from home or for yourself you might fall into the habit of sleeping in every day since there is no one to scold you.
---
If you interested in a  starting a profitable  blog ,check out my step by step tutorial guide.Where i show you  how to start a successful blog in less than 30 minutes.
How to start a profitable blog in less than 30 minutes
---
These 7 tips will help you to become a morning person in no time if you follow them.
1.Setting your alarm and putting it out of reach
The first tip to become a morning person is setting your alarm and putting the phone /the clock out of reach.
What this means is that every time your alarm rings you will have to wake up to switch it off. Easier said than done I know.
As in our generation, we love having our phones next to us every time, chatting or browsing late at night and after we are done we just place them next to the bed.
I know a few people who put their phone in another room and immediately they turn it off they run back to bed try and avoid that temptation.
Having your alarm far enough is a total game changer it works very well as it will prevent you from hitting the snooze button.
2.Prepare the night before
This is a no-brainer. Plan your day the night before. Before you get to bed know your tomorrow's outfit and if you intend to work out in the morning have your workout gear set.
Another thing you can do is to Prep your meals the day before so as to save time. Write you're to do list so that in the morning you will wake up already knowing what it is you have to do.
Have a meaningful goal.Write down some that you want to accomplish.This should excite you to jump out of bed and work towards it
Preparing the night before will allow you to have a peaceful and a smooth morning where you won't feel rushed and instead you will feel organized. I hate to feel rushed as I always end up forgetting some of the things I wanted to do.
3.Have a morning routine
Have a routine that you follow every day.
For me, I love doing my daily devotion in the morning where I listen to some Christian music and I read the bible. This sets a good mood for me and am able to start my day on a positive note.
Having a positive mindset in the morning will help determine your day's mood.
Find out what you like, maybe it's listening to motivation podcasts, doing some meditation whatever it is set out some time for it. It's a nice way to nourish yourself for the day.
4.Taking a glass of water (Preferably lemon water)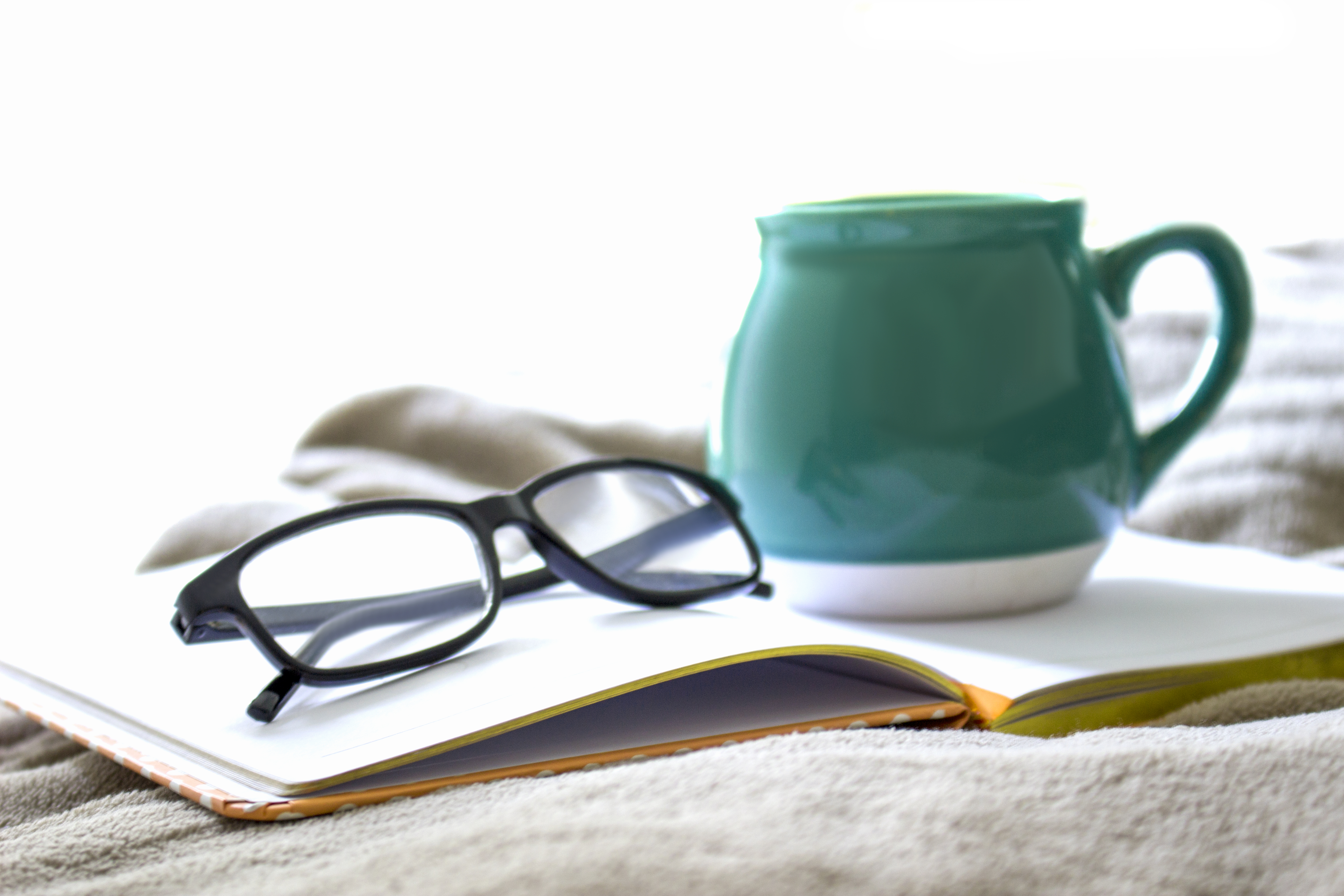 This is my absolute favorite thing to do in the morning and I have been doing it for more than 5 years since my college days.
Every morning I take at least one or two glass of lemon .Taking water in the morning will make you hydrated and feel awake. It also helps to flush out the toxins in your body.
5.Become a morning person by getting enough sleep
This is the most obvious one but the hardest to keep. If you want to become a morning person you must work toward getting enough sleep.
Have a consistent sleep time schedule which your body gets accustomed to. I know how tempting it is to want to stay awake to just watch one more episode of your favorite Netflix show?
This tip is for me 100%. Am like a night owl. I have had so many times where I sleep late past 2 AM and I have to wake early in the morning.
It's toucher. First of all my eyes pain so much the next day and for the whole day am  like a walking zombie, barely functioning just looking for a chance to take a nap.
6.Make your bed right away
One of the easiest tip to become a morning person is to make your bed right away. It will be hard to get tempted to crawl back to under the warm covers once the bed is made.
Well making the bed will involve some stretching which will help to awaken your body setting you off on the right track.
7.Have a healthy breakfast
I know some of us are not breakfast people but having a healthy breakfast will make you feel energetic and more awake. We all know that breakfast is the most important meal of the day.
Am not fully a morning person yet as I always find myself enjoying so much TV and by the time I know it, it's 2.00 AM already.
These tips I have shared with you is what am using and in a few months to come, i will have fully transitioned from a night owl to a morning person.
A quick recap on 7 tips that will help you become a morning person in no time
1.Setting your alarm and putting it out of reach
2.Prepare the night before
3.Have a morning routine
4.Take a glass of water
5.Get enough sleep
6.Make your bed right away
7.Have a healthy breakfast
Which other tips have i left out?
What do you find most challenging when trying to become a morning person?
Let me know in the comments below.
You might also like:
7 ways to stay motivated as a  blogger
Save
Save