Being a single Christian girl in our society nowadays is not easy. From right to left and in social media all you see is engagement pictures, the unforgettable proposal videos, fabulous vacation pictures and you can't forget all the romantic comedies.
Love and relationships it the norm of the day.
To top it all maybe most of your girlfriends are married or even in relationships and
you are getting pressure from everyone especially your relatives dropping hints.
When all this gets to you, waiting becomes totally unbearable and you start to feel lonely then you become impatient and before you know it you begin to question God.
As a single lady you can start wondering, why am I single?
What is wrong with me?
Too many single ladies fall into this traps of self-loathing and they start believing all the lies being put out there.
What happens next is that they settle for less and start dating the first guy they come across since they feel like they have a void to fill.
Singleness is a gift which means you have more time and freedom.
We must learn how to wait for the God given spouse the right way.
With so much pressure out there it is possible to get distracted and find yourself carried away.
It is not the time to experiment everything your peers are doing blindly.
Patience and self-control are virtues that we need to develop in our waiting season.
Having self-control will help you be grounded and will keep you away from any temptation.
Galatians 5:22 "But the fruits of the Spirit is love, joy, peace, patience, kindness, goodness, faithfulness, gentleness, and self-control."
What do you do with your time and the freedom you have?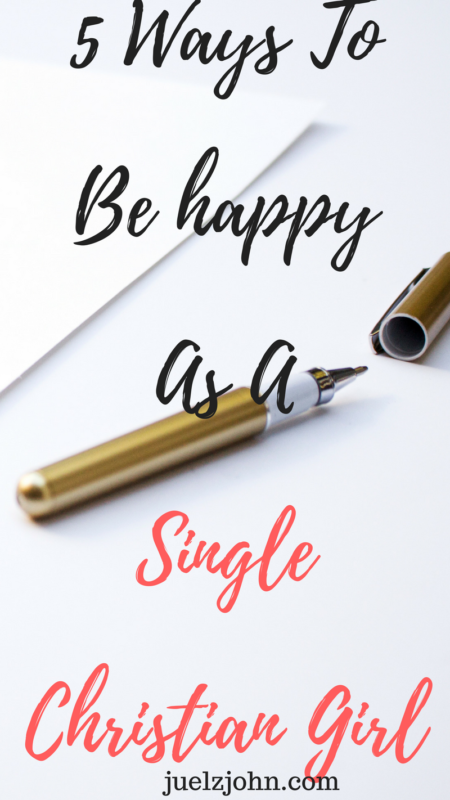 Below are 5 things you can do as a single Christian girl to be  content in your waiting season
1. Seek God first.
This should be the number 1 priority for everyone not only for the single Christian girl.
Build a good and strong foundation that can't be shaken by anything or anyone no matter what or who you encounter.
When you seek God first everything else falls into place. Read the Bible, memorize and meditate on it.
Join a bible study group and grow with others.
Praying and talking to God as often as you can, will help you to develop a lifestyle of prayer.
Spend as much time as you can with God. Make God the center of your life.
Having a good relationship with God will give you a sense of peace that will keep you away from any negativity.
1st Corinthians 7:32:35 "I would like you to be free from concern. An unmarried man is concerned about the Lord's affairs-how he can please the Lord. But a married man is concerned about the affairs of this world-how he can please his wife-and his interest are divided. An unmarried woman or a virgin is concerned about Lord's affair. Her aim is to be devoted to the Lord in both body and spirit. But a married woman is concerned about the affairs of this world-how she can please her husband."
In these verses, Paul says that the interests of unmarried man or a woman are not divided.
Not that there is anything wrong with marriage or having kids, it simply means that the priorities and commitment change.
For example, when you are single you have more free time to volunteer in church,
lead a bible study, mentor other young girls and so on.Use that time to connect
more to God.
2. Find yourself.
This is the perfect time to work on being a better person and getting to know yourself more.Aim to be the best you can.It will be hard for you to explain to anyone who you are if at all you don't know it yourself.
Work on your personal growth, grow a good charter that a godly man will treasure. The plain truth is that if you don't feel happy while single, no one else will fill that void and make you completely happy.
If you are waiting to be in a relationship to be happy then you will be disappointed. Build better relationships with your friends, family and the people around you.
Read books that will help you grow whether it is spiritual growth or any other aspect of your life. Get rid of the mentality that life doesn't start until marriage, don't let your single years pass like that.
You should enjoy the season you are in.
Follow your dreams and do what makes you happy as long you are making wise decisions.
Develop your talents and use them to bless others.
If you are good at singing then join the choir, if you are good with kids you can volunteer in kids ministry in your church just to give a few examples.
Be careful with what you are constantly feeding your mind with. I believe we are the outcome of what we are frequently consuming.This could be from Tv shows, music, magazines and so on.
So guard your mind and heart with only the things that are helping you. It's also the best time to get rid of toxic relationships.
You are in control of who you allow to be in your life, don't allow any unhealthy and toxic relationships in your life. It is time to cut them out.
If you are friends with someone who is distracting you from building a strong relationship with God, someone who is always getting you into trouble  reconsider that friendship.
Good friends build one another and most importantly draws one another close to God. As a single Christian girl, use this time to determine your worth.
If you don't know your worth you will end up settling for less than what God intends for you.
3. Stop worrying about the future.
Worrying is pointless and it is a waste of time. Most of the single ladies always worry that they may end up single for the rest of theirs lives.
It's true that not everyone will get married but that shouldn't keep you from enjoying the season you are in rather than spending all your time stressing about the future.
Focusing on what you don't have will only make your waiting season seem longer than it is. Trust in the Lord for his timing is the best. Have a positive attitude.
I love the woman of proverbs 31, one of the characters she portrays is that she is very optimist about the future.
V 25 says "she is clothed with strength and dignity; she can laugh at the days to come". She is confident about the future.
Why don't you trust that God knows and has reserved the best for you?
If you need to be truly happy as a single christian girl you need to stop obsessing
about the future and be grateful for what you have.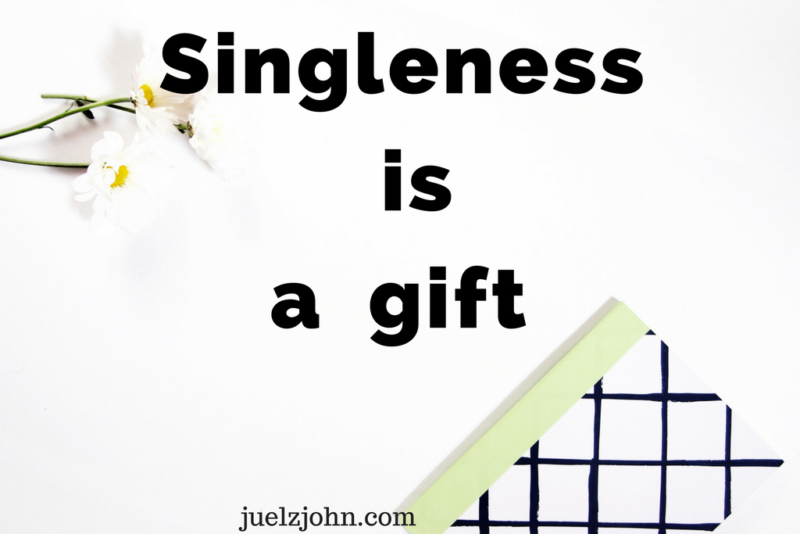 4. Serve in your community.
It is an awesome thing to bless others with your talents and gifts. Find out what you are good at and find a place you can volunteer.
As you serve others you also get to grow in many unimaginable ways and you also get to meet and interact with other people.
The best place you can start serving is in your church. Apart from the church, there are other places that you can volunteer such as children's home and much more.
I personally started serving in church about 2 years ago now and I love every bit of it.
Sometimes waiting can be challenging.Whether you have been trusting God for a promotion at work or it's a spouse whatever your situation, waiting is not fun.At times you just want to give up.I have compiled a list of 10 bible verses that I believe will be of great help to you.Make sure you have a look.

5. Love others and yourself too.
Love others genuinely. If you don't love yourself how do you expect someone to come along and love you more?
Appreciate yourself more and stop feeling guilty when you do something good for yourself.
Treat yourself more often.
You may feel like singleness is not a gift at some moments, maybe you have been waiting for the one for years and years but God's timing is the best and you need to be patient with him.
You can't rush him so the only thing you can do is to wait and trust him for the best. Why don't you use your singleness for the glory of God?
Bible verses to encourage and guide you.
Timothy 6:6-8  But godliness with contentment is great gain. For we brought nothing into the world, and we can take nothing out of it. But if we have food and clothing, we will be content with that.
Proverbs 3:5-6 Trust in the LORD with all your heart, and do not lean on your own understanding.  In all your ways acknowledge him, and he will make straight your paths. 
Matthew 6:33  But seek first the kingdom of God and his righteousness, and all these things will be added to you.
Motivational Quotes
1. Singleness is not a time to endure until marriage, but a season to serve God to the best of our
ability @GIRLREDEFINED.COM
2. A woman who walks with God will always reach her destination @wholemagazine.org
3. A woman's heart must be so hidden in God that a man has to seek Him to find her (Maya Angelou
One of the things i highly recommend is joining a  bible study group(As I stated above).
It is the best decision I have made as a single Christian girl. Not only do you get to grow more spiritually but you also get friends for life.
If you need to be fully happy you need to change your perspective about singleness.Understand that  singleness is not a problem you need to fix, it is a season to thrive.
Ephesians 5:15:17 "Be very careful then, how you live-not as unwise but as wise, making the most of every opportunity because the days are evil. Therefore do not be foolish, but understand what the Lord's will is."
I hope that these 5 tips will help you to be content in your waiting season as a single Christian girl.
Do you think there is something else I should add? Let me know in the comments below.
What other ways have you used to find contentment as a single Christian girl?